One can arguably say that it all began with blogging. Then came podcasts wherein people shared, discussed and put across their talents. Today, it's a whole new game brought on by the advent of the live streaming platforms. Be it entrepreneurs, artists, gamers, coaches and people from other professions, the doors of opportunities brought forward by multistreaming platforms are open to all. Today, we're talking about tips on personal branding strategy and how to strengthen one's online presence.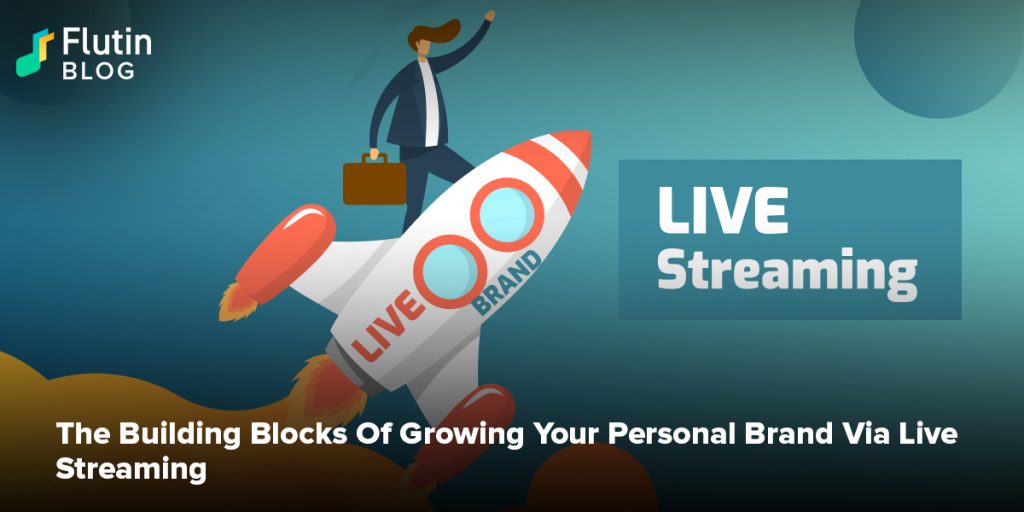 The evolution of live streaming platforms has enabled you to be just a click away from presenting yourself to the world. All it takes today is a smartphone with a camera and an internet connection to go live today. However, growing one's own personal branding on the internet requires careful strategizing and deciding on the right plan of action. That's exactly what we are here to help you with. Below are some of the most effective and proven tips to include in your personal branding strategy.
1. Quality is King

There's no way out of it. If you want to be taken seriously, you have to take up streaming seriously. Do not cheap out on your streaming setup. For the very least, get the basics right. A good quality laptop, camera, microphone, lighting arrangement and a stable internet connection are must have equipment if you wish to take up streaming as a profession. Also, pay attention to details like getting a tripod to position your camera on. And always remember, investing in a streaming setup is a one time thing. The returns you will be gaining from it will exceed your initial investments & also help you in personal branding.
2. Be Accessible
If you want people to find you easily and not miss out on your streams, you have to let them know when and where to find you. The golden key to achieve this is to prepare and maintain a streaming schedule. You don't have to go live everyday. Maintain regularity, stream consistently and share on all your social media channels about your upcoming events. Be there in front of your audience before your audience has to find you.
3. The Personal Connection

You have to bond with your viewers on a personal note and hit on the right emotions if you wish to create a lasting impression on them. Maintain steady interaction to keep your audience hooked. Be your authentic self and take your viewers through a journey. Engaging content will do the job for you.
4. Let Go
The notion of being live on camera can make someone's toes curl. We advise you to keep a general flow and structure of your live session ready. At the same time, do not be too rigid or restricted by it. Jot down the general matters you want to cover and speak freely while live. Allow room for spontaneous segments. For instance, you may ask your viewers to drop some questions towards the end of your stream and address those queries accordingly. Most importantly, fun is infectious – enjoy what you're doing and the rest will follow.
5. Keep It Crisp

You cannot expect your viewers to stick by hours at an end (except maybe for gamers). They are bound to get bored at some point in time and look elsewhere for entertainment and engagement. If you want to put across a powerful message or really grasp the attention of your audience, deliver your agenda quickly. Do not drag a video unnecessarily. After all, if a restaurant takes forever to deliver your food, you are going to get up and walk out mid way. 
6. Fun It Up
Well, do not try too hard to be funny. It could come off as weird and desperate. At the same time, an all serious tone could drive people away rather than attracting them. You have to find the right balance of the two and use humour as a way of giving some comic relief to your audience while delivering your message across at the same time. Besides, humour encourages people to share your content further around and spread the laughs.
7. Be Unapologetically You
The only thing that will set you apart from millions of streamers out there is you yourself. Do not include controversial matters or follow trends that you don't connect to just for the sake of publicity. That will do more damage to your personal brand rather than enhancing it. Instead, reflect on your true self and let the world discover who you truly are.

8. Content Is Key
We have to address the elephant in the room here. As long as your content does not bring value for your viewers to the table, all the above are moot. To be in the minds of your viewers for a long time and have them coming back for more, you need valuable content. The good news is that there's no limit on the number of ways you can do this – from entertainment and informational to inspirational and comical, interact with your audience regularly to know what they want to know.
9. Promotion Is The Nuke
This is where you need to discard your mask of shame. Unless you promote your content, people are not likely to pick you out randomly among millions of streamers and start watching your streams. You need to go all out in promoting yourself. In fact, get your friends, family, colleagues and all the people you know involved and have them spread the word around faster than wildfire. You'd be surprised with the results.
10. Exploit Multistreaming Platforms

Perhaps the most wonderful thing to come out of technological advancements for streamers is multistreaming. What does it mean? Basically, you can go live on multiple social media platforms at the same time. There are platforms like Flutin which let you stream on Twitter, Twitch, Instagram, YouTube and Facebook simultaneously. This lets you tap into each platform's own reach and user base.
Live streaming has quite literally saved the livelihood of many, especially during this pandemic. Try out the above tips for yourself on Flutin and witness the magic unfold yourself.