No one can deny an artist who leads the trends in the music industry, even if they are haters. In fact, these artists are the people who motivate their peers to bring something outside of the box to the table and live up to the audience's high expectations. French rapper, producer and DJ William Sami Etienne Grigahcine (a.k.a. DJ Snake) is one of them. With a determination to create a curve rather than lead an existing one, DJ Snake's songs have significantly influenced the kind of music people want to hear at any time. Read on to discover some of the most interesting facts about DJ Snake.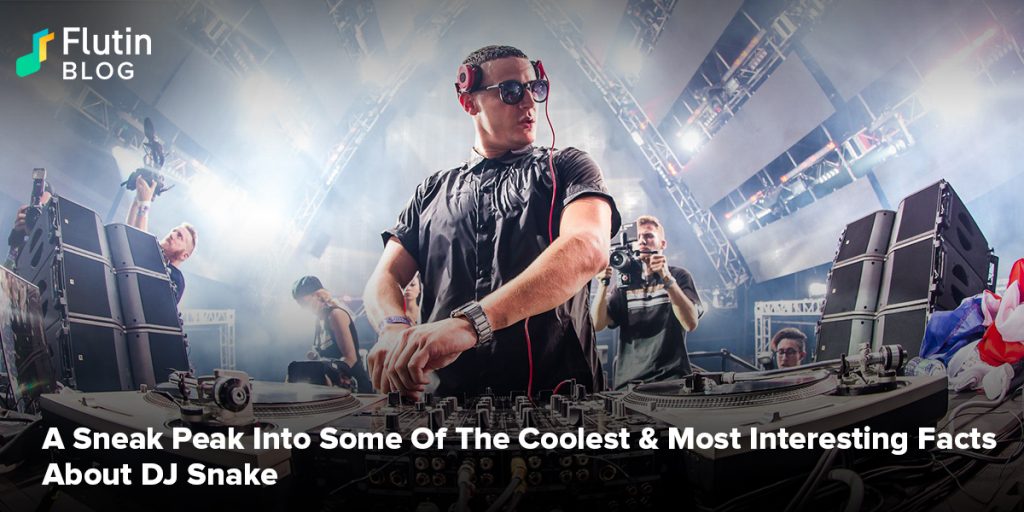 Out of all the DJ Snake songs, the one that instantly comes to the minds of desis is Lean On. However, you are not alone. Currently having over 3 billion views on YouTube, Lean On was Spotify's most streamed song of 2015. Having won the hearts of millions in India, DJ Snake even made India's biggest ever headline tour. This inspired us to dig a little deeper and bring to you some of the most amazing and interesting facts about the French DJ, rapper and producer.

Getting His Life's Calling at 14

Born on 13th June 1986, DJ Snake was brought up in Paris. However, he wasn't a normal teenager. He began to DJ at the mere age of 14, which led him to quit school next year and work for some of the area's most famous record shops where he would ultimately gain crucial contacts who would help him further his career in this field.

Addicted To Music

Despite having performed worldwide with the likes of Snoop Dogg, DJ Snake claims that he has never drank, smoked or indulged in drugs. Having lost people in his contact to such dangerous practices, he channels all his attention and energy and focuses them into producing real music.


His Own Judge

DJ Snake claims that music is extremely personal to him. He does not believe in following the trend or what the most happening artist is doing at the time. He claims to be his own coach, his own fan and his own critic. While being aware that his music may begin to sound the same at some point, he still prefers to stick to his style and make the final call.

The Snake Tag

DJ Snake used to be a professional Graffiti artist. He had to constantly evade the police while at it. That is where his stage name came from as people used to call him "snake". In fact, there are still buildings in Paris that are marked with the snake tag.


The Shades of Protection

Ever wondered why DJ Snake always wears sunglasses on stage, even at night time? Well, there's a little story to it. Back when he had just started to become a popular DJ and was about to play at one of his biggest gigs at the time, he became overwhelmed with the crowd and started feeling scared. His manager suggested wearing glasses while performing to maintain his concentration and, today, those glasses have become a part of his signature style.
DJ Snake is truly an inspiring artist and a phenomenal trendsetter. His innovative music will definitely move you out of your seat and onto the dance floor. Put on some DJ Snake songs on the Flutin app and get a taste of his genius creations.