From playing the gullible boy-next-door to sending chills down our spines with fierce antagonism, Ranveer Singh has truly spread all his wings of versatility in a rather short span of time. Today, he's a rare Bollywood superstar with an acting range that covers almost all genres. His dedication and consistency is what makes his performances truly outstanding. As some say, this man is mad but there's a method to his madness. Let's take a look at the top 7 Ranveer Singh movies that showcase his extraordinary talents.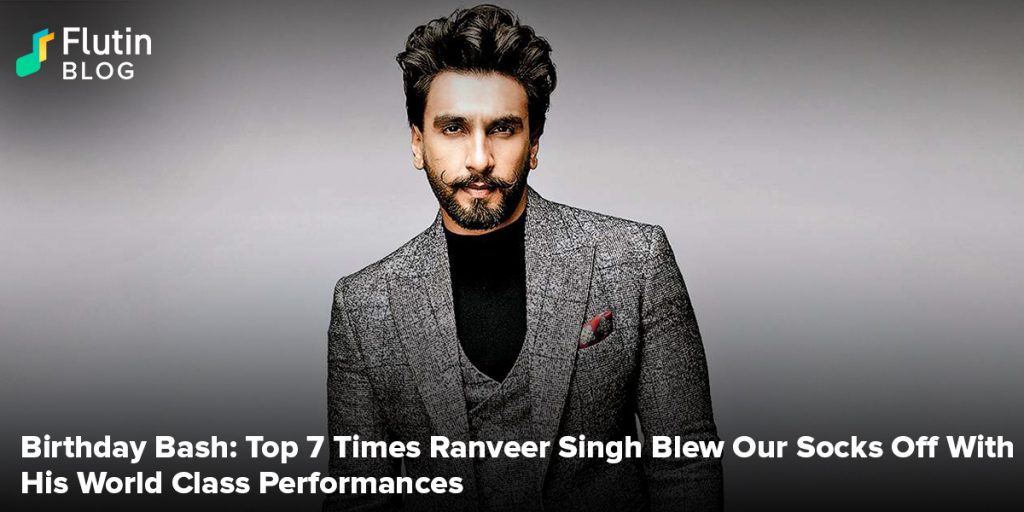 There's something about Ranveer Singh that makes him a distinctive actor. He is ever so energetic, has killer looks, is a powerhouse of talent and has an out-of-the-box fashion sense. This young Bollywood superstar has kindled the fire in many aspiring actors to follow their dreams of making it into Bollywood despite being an outsider, proving that talent and hard work never fails. Wishing him a hearty happy 36th birthday, here are the best Ranveer Singh movies so far.

1. Band Baaja Baaraat

Ranveer Singh is the first solo hero ever to be launched by Yash Raj Films. It's safe to say that Ranveer came in strong and with a banger. Slipping into the shoes of the mischievous Delhi boy Bittoo Sharma (despite being a Mumbaikar himself), Ranveer made the character extremely realistic and relatable.

2. Goliyon ki Rasleela: Ram-Leela


The Indian adaptation of Shakespeare's renowned Romeo and Juliet featured a stunning performance by both Ranveer Singh and Deepika Padukone. His passionate portrayal of Ram had our eyes glued to the screen every second of every minute.

3. Bajirao Mastani


Dialling up the royal grandeur of the fictional character of Bajirao, Ranveer marked an iconic performance in his second film with legendary director Sanjay Leela Bhansali. Amplified by the sizzling chemistry with his now wife Deepika Padukone, Bajirao had our hearts the moment he appeared on the screen.

4. Padmavat


Ranveer set fire in our hearts with his role as an antagonist in Padmavat. The beastly Khilji gave us goosebumps as Ranveer put on the muscular bad guy hat and conquered territories as well as people. In fact, to do justice to such a dark character, Ranveer ate red meat for a year and a half to get in his shape.

5. Gully Boy


This hugely popular and critically acclaimed movie based on the real life stories of gully rappers Divine, Naezy and others showcased Ranveer Singh in a whole new light. Taking on the mic and spitting crazy bars himself, Ranveer gave his all to truly own the character of Murad. 

6. Lootera


If you thought Ranveer Singh wasn't cut out for a serious and heartfelt role, he definitely proved you wrong with this one. Playing a sensitive, traditionally inspired character, Lootera added a whole new dimension in Ranveer's capacity to slip into roles like a glove.

7. Simmba


Did you think Ranveer Singh couldn't also completely rock a commercial film? Think again. Playing the role of a corrupt police officer who decides to set things right after realizing his follies, Ranveer's hilarious rendition of a good cop bad cop in a single person will make your day any day.
Ranveer Singh has given some stellar performances throughout his career so far. It seems like the king of versatility was not born to disappoint. Tune in to the Flutin app and celebrate his birthday by listening to the actor's greatest hits.