The Greatest Farhan Akhtar Songs Which Bring Out The True Rockstar Within This Multi Talented Superstar
July 2, 2021
Throughout history, Bollywood has been home to numerous actors who are also great singers. If we were to list such artists, Farhan Akhtar would definitely be counted among the top ones. With the movie Rock On in 2008, Farhan gave us our first glimpse into his immense acting and singing skills. Over the years, we have had numerous Farhan Akhtar movies directed and/or acted by him. But, when Farhan takes on that mic and belts out humongous energy, you cannot deny that he shines like a true rockstar. Check out the most rocking Farhan Akhtar songs, so far.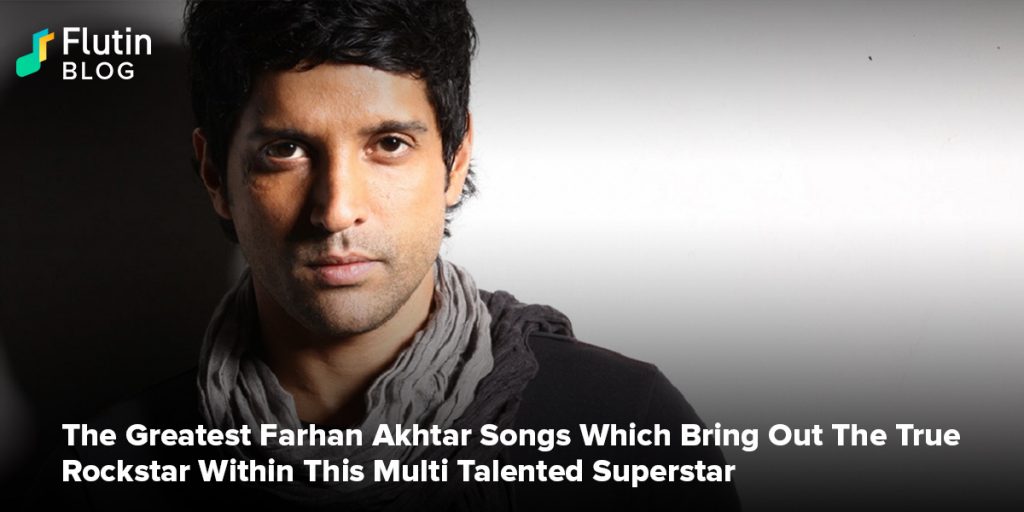 Farhan Akhtar is all set to hit us with yet another scintillating performance with his upcoming movie Toofan. While the trailer gives us a brief yet impactful glimpse into how Farhan portrays himself in the shoes of boxer Aziz Ali, fans are also excited about the film's soundtrack. Many previous Farhan Akhtar movies prove the fact that there lies a super energetic and deeply passionate rockstar within this actor-director. With that in mind, today we take a look at the top Farhan Akhtar songs which are oozing with his rockstar vigour. 

1. Rock On


We have to talk about the title track of Farhan's debut movie as an actor and singer. "Rock On" is the song that made Farhan a vocal and rock sensation across the nation. With long hair, cool shades and a guitar hanging from his shoulder, this was the iconic rockstar moment of Farhan which we never knew we needed.

2. Socha Hai


Socha Hai is yet another track from Farhan's solo acting and singing debut movie that is bursting with energy. While the song's lyrics urge you to question the simple yet intriguing things in life, the music and Farhan's powerful vocals leave you subconsciously bopping your head along.

3. Pichle Saat Dino Mein


"Pichle Saat Dino Mein" from the movie Rock On was the song that provided the icing on the cake when it came to Farhan's rockstar persona. His passion and spunk was the heart of this upbeat rock number.

4. Dil Dhadakne Do

The title track from the movie Dil Dhadakne Do is the definition of what a pumped up song sounds and feels like. Rocking alongside Priyanka Chopra Jonas, Farhan's husky vocals blended perfectly with her warm voice and gave us the perfect peppy number.

5. Senorita


"Senorita" from Zindagi Na Milegi Dobara was a track that was meant to convey the fun of going on a trip with your best buddies and enjoying the night as it unfolds. While both Hrithik Roshan and Abhay Deol did a commendable job singing it themselves, the smooth transitions from Spanish to Hindi lyrics painted the perfect picture for Farhan to shine as a stunning singer.

6. Atrangi Yaari


This joyous song about friendship brought us the dream vocal collaboration between Farhan Akhtar and Amitabh Bachchan. While the contrast in their voices beautifully complements each other, their personal camaraderie adds an extra dose of zing to it.

7. Rock On Revisited


Last but not the least, we had to add this promotional track from the sequel film to Rock On. Despite it not being a part of the official soundtrack, Farhan joined hands with Shraddha Kapoor to add a whole new dimension to the original number. With the right amount of spunk and electrifying music, we can only say that Farhan took an already epic song and made it fierier.
Here's our list of the most rocking Farhan Akhtar songs so far. If you already feel like you're moving just by going through this, turn on these bangers on the Flutin App and let Farhan's rockstar charms bring out the Rock lover in you.