No perfect introduction would do justice to Mr Perfectionist himself – our beloved Aamir Khan. Besides being a director, producer, actor, social worker and more, Aamir is best known in Bollywood for exploring uncharted territories and touching upon subjects through his films that leave a deep impression on people and show society the way for positive change. And his journey is equally influencing. Here's a brief account of the inspiring story of Aamir Khan's life.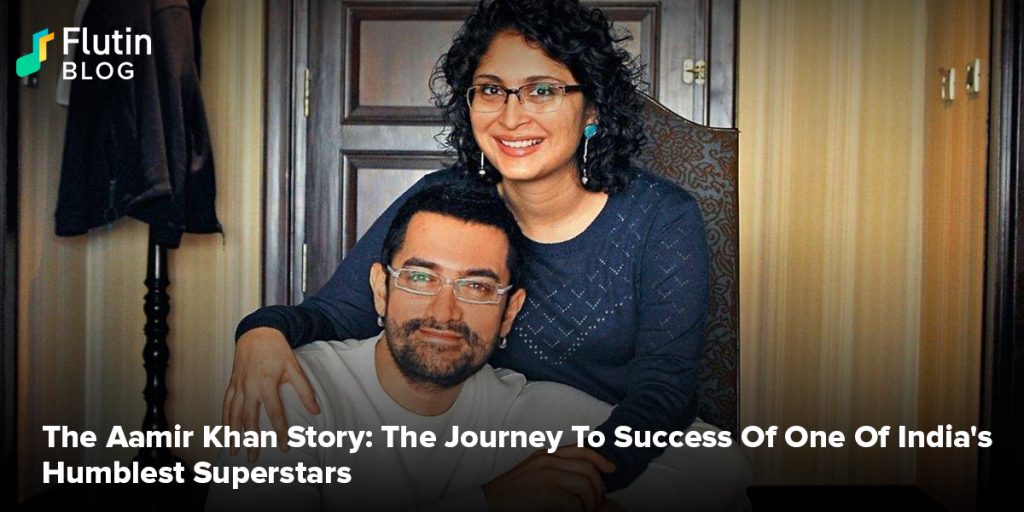 Aamir Khan and Kiran Rao recently took to social media to announce their divorce after staying married for 15 years. While this came as a shock to many fans, Aamir and Kiran have both assured us that they are both very happy with this decision and will continue to remain one family. If his journey tells us anything, we know that our Mr Perfectionist will handle this phase of his life like the hero he is. But, how does he do it? Have you ever wondered how he has achieved this level of mind boggling success? Read on to discover the amazing story of Aamir Khan's life.

Childhood & Early Days


Born on 14th March 1965, Aamir Hussain Khan was born to Tahir Hussain (who was a Hindi film producer) and Zeenat Hussain. One can say that Aamir was born with the movie blood as his uncle, Nasir Hussain, was also a proclaimed actor, director and producer. His first movie ever was the film Yaadon Ki Baaraat wherein he was cast as a child actor at the age of 8. Besides being an exemplary student, Aamir was also a state-level champion in tennis.

The Slow Venture Into The World Of Cinema

It must be stated here that Aamir's parents did not want him to follow in the footsteps of his father and uncle. Instead, they wanted him to pursue a more stable career and become an engineer or a doctor. This was what led Aamir to keep the making of a 40-minute silent film, Paranoia, to keep a secret from his family. In this film, he was the lead actor alongside others like Victor Bannerjee and Neena Gupta. Aamir later went on to claim that this experience was what motivated him to pursue a career in the film world.

The Big Break


Once Aamir found his calling in life, he dedicated himself fully to his passion. He joined a theatre group and soon started acting in plays. Before his breakthrough movie in Bollywood, Aamir had acted in five movies in the 90s with which he failed to gain any momentum. However, it was the movie Dil (opposite Madhuri Dixit) that put the spotlight on him. Winning over the youth, Dil went on to become the highest grossing Bollywood movie of that year. He went on to star in superhit movies like Jo Jeeta Wohi Sikander, Rangeela and Andaz Apna Apna. And the rest is history.

The Unconventional Superstar

There's a reason why we say that Aamir Khan is not your usual superstar. It's because the living legend does not charge a penny for his movies. How? Well, according to Aamir himself, he doesn't take money for his films upfront. He leaves it up to its performance. When the film does well at the box office, he lets the investment get recouped and costs get covered first and then takes a certain percentage of the remaining profits.

Aamir Khan is one of the biggest megastars of Bollywood. He is a living proof of what determination and hard work is capable of achieving. Despite having the level of success that one cannot even begin to imagine, Aamir has stayed true to his roots and not let success get the better of him. He is truly an inspiring individual for not just aspiring actors but also general people. Tune in to the Flutin app to find a host of the best hits from Aamir and send your best wishes for a new chapter in his life.