American rapper Kanye West is hands down one of the best in the business. Despite being caught up in many controversial incidents throughout his career, one cannot deny the fact that he is one of the most interesting personalities in the entertainment industry. And somehow, he manages to bring this twist of quirkiness and energy into each one of his albums. On that note, we're going to be looking at the greatest Kanye West songs of all time.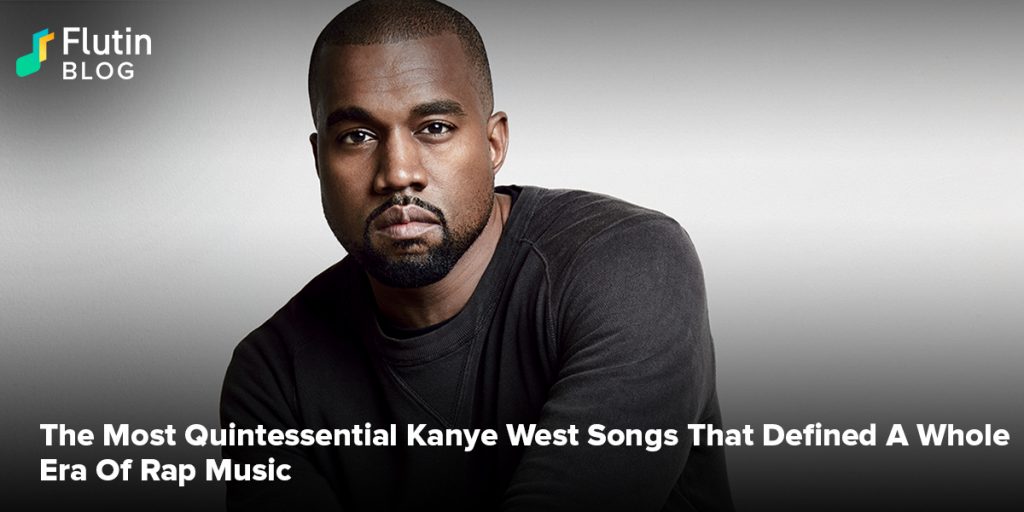 Stepping out at the Mercedes-Benz Stadium in Atlanta, Kanye West put on quite an impressive show as he debuted his new album 'Donda'. What has gotten fans more excited about Kanye West's new album is the fact that the American rapper has reunited with his close friend and another legendary rapper Jay-Z. While we pump up to be blown away by Kanye's latest masterpieces, let's take a look at the greatest Kanye West songs so far. 

1. Gold Digger


'Gold Digger' was the song that took Kanye to an international level of fame and success. This brilliant song brought about a revolution in Kanye's career and turned him into the iconic pop sensation that he is today.

2. Good Life


Kanye West has always been the one to lead the trend game rather than run away from it. And in 'Good Life', we got to see a genuinely happy Kanye West doing what he loves the most, which makes it his most uplifting track so far.

3. Paranoid


We'll be honest – 'Paranoid' wasn't a raging hit, unlike Kanye's other songs. It climbed only up to #61 on the Billboard 100 chart. Despite its performance, 'Paranoid' remains the best song to have captured Kanye's phase of loneliness and feelings of ajar.

4. Monster


'Monster' is the song where Kanye West boldly addresses his controversial nature and his innate drive to produce global hits. From Jay-Z surprisingly dropping in on the track to Nicki Minaj coming strong with a bold rap, 'Monster' truly does justice to its title.

5. Flashing Lights


'Flashing Lights' is another track that did not turn out to be a huge radio hit upon its release. However, it's undoubtedly the best song from Kanye's 'Graduation' studio album. It's a unique number that will take you back to the era of disco music and, at the same time, take you ahead in time with a futuristic rock vibe.

6. Jesus Walks


Kanye West had started with this genius song before he had any sort of a solo career. Many executives apprehended that it would be perceived as a religious rap track and that it wouldn't be picked up by radio. However, Kanye proved everyone wrong as every car and radio in America was blasting this song.

7. Stronger


Everybody would agree that Daft Punk's music is iconic. Now. But, there was a time when people didn't even hear their name. It was Kanye West who put them on the map when he sampled their track "Harder, Better, Faster, Stronger". The number became a huge hit and Daft Punk even got to perform it with Kanye on a TV show.
Kanye West is a confident and bold rapper and he is not one to shy away from declaring so himself. He is unapologetically himself – he is unpredictable and a master at what he does. All of Kanye West's greatest hits are waiting for you to listen to on the Flutin app.