The Most Stellar Kiara Advani Songs That Are Too Iconic To Miss Out On
July 19, 2021
Even though she starred in a supporting role in M.S. Dhoni: The Untold Story, Kiara Advani instantly became the sweetheart of the nation. However, it was with Kabir Singh that she proved her acting skills are not something to be ignored. Throughout her career, she has also been a part of numerous hit Bollywood songs where we get to see her smashing moves. Today, we bring to you a list of the best Kiara Advani songs that deserve to be on your playlists.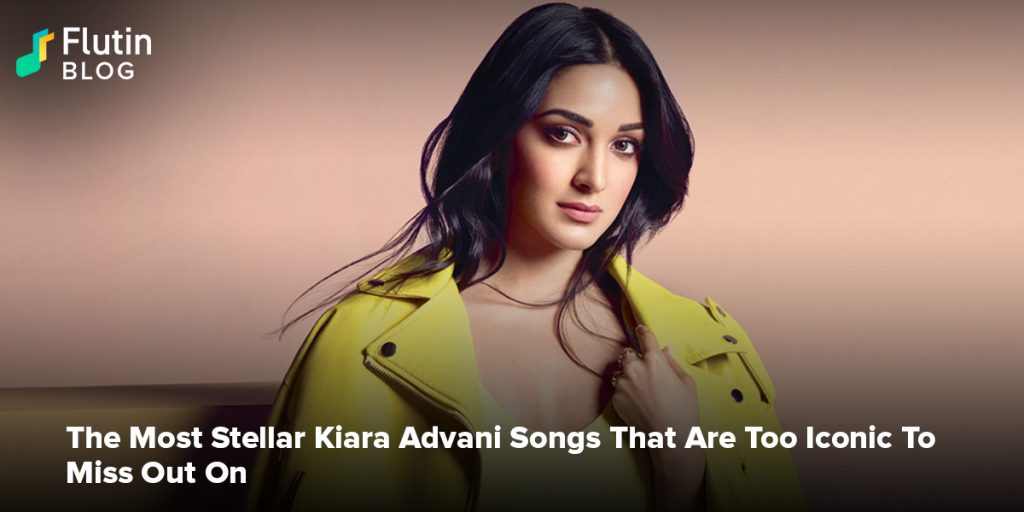 Kiara Advani is always a treat for viewers – both while acting and dancing. In a short span of time, she has given unparalleled performances in unconventional movies like Good News, Lust Stories and more. She has also given music lovers some of the greatest hit Bollywood songs of this era. Don't believe us? Check out these Kiara Advani songs below and be ready to be mesmerized by her talents (if you weren't already).

1. Urvashi


'Urvashi', from the movie Kabir Singh, is the remake of the classic Prabhudeva song by the same name. While the underlying beats remain the same, the lyrics bring a fresh twist to an evergreen hit. Kiara's sizzling chemistry with Shahid Kapoor dialed up the awesomeness of the song.

2. Kaise Hua


'Kaise Hua' is yet another masterpiece from Kabir Singh. The track tells the sweet tale of Kabir (Shahid Kapoor) and Preeti (Kiara Advani) meeting for the first time in college and falling in love at the first sight.

3. Cheez Udi


This spicy recreation of the 90s unforgettable hit promises a fun listening experience. Adding to the beautiful melodies of Udit Narayan and Neha Kakkar, Kiara captivates the audience in a stunning red dress.

4. First Class


'First Class', from the movie Kalank, features Varun Dhawan and Kiara Advani busting some crazy moves along with around 150 background dancers. The song itself is nothing short of an addictive treat for the ears.

5. Chandigarh Mein


'Chandigarh Mein', from the movie Good Newwz, is an absolute party banger. Kiara looks prettier than ever alongside stars like Akshay Kumar, Kareena Kapoor Khan and Diljit Dosanjh.

6. Burj Khalifa


'Burj Khalifa', from Laxxmi, was all we needed during this horrific pandemic. This chartbuster uplifted our moods with its uplifting beats. Adding to it, Kiara shaking a leg with our very own Khiladi made us groove as well.

7. Heelein Toot Gayi


This superhit track from the Netflix movie Indoo Ki Jawani brought a surprising ending twist in a plot that didn't have scope for such a track. Besides, we can never have enough of Kiara rocking any and every outfit she wears and losing herself to the beats.
Kiara Advani is truly a gem in this age of Indian cinema. She can move you to tears with her acting as well as make you get up on the dance floor with her grooves. And she has proved the former with exemplary performances and the latter with rocking soundtracks. Download the Flutin app today and listen to all her greatest hits so far.