Eminem might be infamous for his controversial lyrics and court cases. But, as Dr. Dre claims himself, no one comes close to how Eminem raps. Despite going through a childhood from which very few people would have made it out safe and sound, the 'Lose Yourself' rapper made opportunities for himself to showcase his craft and talent. Here's a brief account of Eminem's life story which will help you understand why he is the way he is and where your dedication to the thing you love the most can take you in life.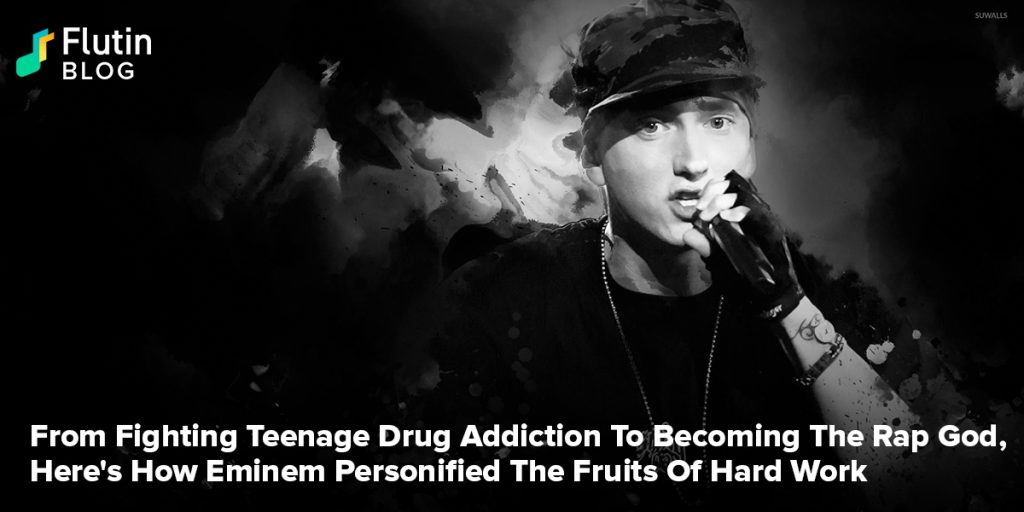 Eminem is not your ordinary rapper. Looking beyond his questionable songwriting and numerous face-offs with the law, you will find that the rapper is extremely strong to have survived the things he faced throughout his initial years. There's no doubt about the fact that Eminem raps faster than the human mind can process. But, there's more to this icon than meets the eye. Here's an inspirational account of Eminem's life story.
Marshall Bruce Mathers lll

That's what his mom- Debbie Mathers – had named him originally, who nearly died while giving birth to him. Throughout his childhood, Eminem and his mother went from one public housing facility to another, sometimes even juggling between relatives' places, staying no more than a couple of years at a time. As a new kid in various schools that he had to go to because of relocation, he used to be bullied and beaten up in bathrooms and hallways. The only thing that kept him going was rapping.


At the age of 14, he ultimately settled down in Detroit. However, he quit high school after constant failure to pass his freshman year. On weekdays, he began to sneak into other schools to trick other students into giving him money. On weekends, he took part in open-mic contests and made it known that despite his small stature, they better watch out for him.
The Advent of Slim Shady

It was during his time living with his girlfriend Kim and their newborn Hailie that Eminem had an epiphany in the bathroom. The idea was to create his alter-ego which led to the project 'The Slim Shady EP' in 1997. During this time, Eminem used to flip burgers and wash dishes at a small family restaurant to support his family. He went on to participate in the annual Rap Olympics held in Los Angeles where he was noticed by an Interscope employee who asked him for his CD. This CD reached the hands of Jimmy Lovine who spread the word to Dr. Dre and the rest is history!

A Few of His Achievements

Eminem holds the Guinness World Record for the most words rapped in a single hit song (1560 words in 6 minutes 4 seconds in the song 'Rap God'). 
Eminem received the Academy Award for Best Original Song – Lose Yourself – in 2003. 
Eminem has received 15 Grammy Awards so far in his career. 
Eminem is the symbol of mastering one's own craft. Beneath his tough exterior is a hard worker and a dedicated dad who has come this far solely on his own virtue. Listen to his greatest hits on the Flutin app and feel the genius of his rhyming skills.