The Top 7 Songs Picturised On The Ethereal Bollywood Diva Dia Mirza Which Will Take Your Breath Away
July 15, 2021
Bollywood diva Dia Mirza's talents know no bounds. Many of you know her as an actress and the winner of Miss Asia Pacific International in 2000. But, she is also a model, a producer and an active social worker. After her iconic debut in Rehna Hai Tere Dil Mein, she went on to star in legendary movies like Parineeta, Lage Raho Munna Bhai and Sanju. Throughout her career, there have been numerous songs picturised on her which are as extraordinary as the songs themselves. Today, we list the top 7 Dia Mirza songs to have been picturised on the actress, so far.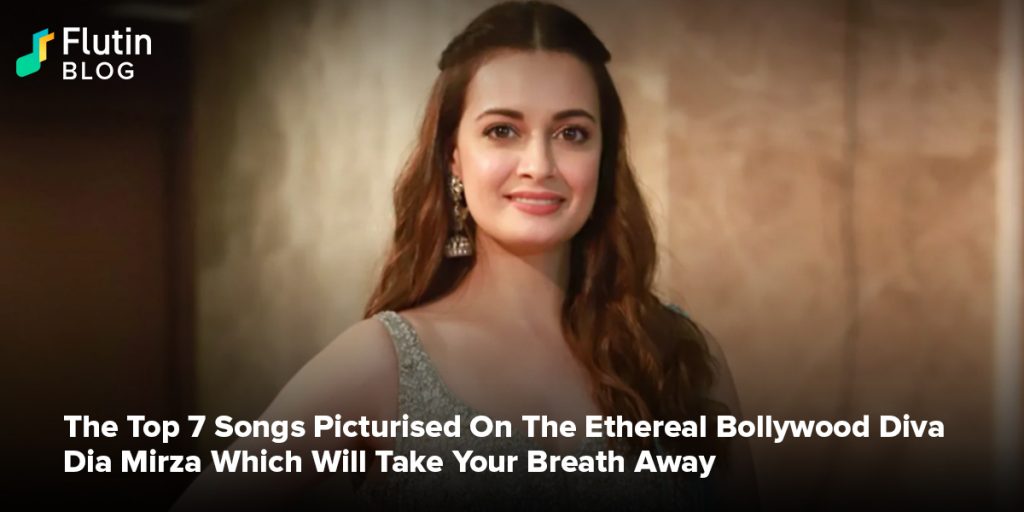 Bollywood diva Dia Mirza and her husband Vaibhav Rekhi took to social media on the morning of 14th July 2021 to announce that they had welcomed their baby boy in May of this year. In the emotional post, the multitalented actress also revealed that Avyaan Azaad (their son) was born prematurely and that he's been taken care of by nurses and doctors 24/7 in the Neonatal ICU since then. Keeping her beautiful son in our prayers and hoping for his quick return back to her precious mother, let's take a look at the top 7 Dia Mirza songs to have been picturised on her, yet.

1. Zara Zara


The movie Rehna Hai Tere Dil Mein may have some controversial aspects to it. But, one can't deny the magic of its soundtrack that brings a smile to our faces even today – especially 'Zara Zara'. This song still gives us goosebumps and makes one truly feel the rush of loving emotions.

2. Dil Ko Tumse Pyar Hua


This is another evergreen track from her debut movie. If you didn't know how to confess your feelings for your special someone, you would with this track. And we don't blame Saif Ali Khan's character to be doing the same in the movie – a young and beautiful Dia Mirza dressed in an all-white gown looked straight out of a fairy tale story.

3. Mujhe Tumse Mohabbat Hai


In 'Mujhe Tumse Mohabbat Hai' from the movie Tumsa Nahi Dekha: A Love Story, we see a different side of the beauty queen. Starring opposite Emraan Hashmi, Dia Mirza single handedly turns up the entire raunchiness of the song.

4. Ae Chhori Zara Nacch Ke Dikha

You have seen the party girl side of Dia Mirza. You have seen the dreamy girl side of Dia Mirza. This track shows us the sexy girl side of Dia Mirza where she not only looks ridiculously hot in a trendy attire but also rocks some solid moves to the catchy beats.

5. Bindiya Chamke, Choodi Khanke


Dia Mirza serves us the ultimate beauty blow with this epic number from the movie Tumko Na Bhool Payenge. Looking ever more stunning in Indian attires, she proves that she can seamlessly rock any kind of look.

6. Sach Keh Raha Hai Deewana


Right in her debut movie, Dia takes us on a roller coaster ride of emotions that one takes when in love. In this track, her soulful acting makes us feel the pain of heartbreaks right at the bottom of our hearts.

7. Rab Rakha


Another song that hits us right in our souls, 'Rab Rakha' is truly an underrated song when it comes to the video as well as the song itself. Picturised on the theme of the joyous occasion of a wedding, this track makes us smile before we even realize it.
Dia Mirza is truly a wonderful actress who has given us many beautiful songs over the years that fit every mood. Install the Flutin app today and have a blast while rediscovering her classic hits.