Lord Krishna Special: Get Ready To Smash That Handi This Janmashtami With These Epic Krishna Janmashtami Songs
August 31, 2021
Lord Krishna's birthday is an auspicious occasion when the entire country becomes one in celebrating Kanhaiya's birth as well as his love for Radha. The celebrations become even more lively with Krishna Janmashtami songs and Krishna Bhajans. Over the years, Indian cinema has produced numerous songs to make such special occasions even more memorable. In this piece, we bring to you the best Bollywood Hindi songs to play this Janmashtami while you gear up to break that handi.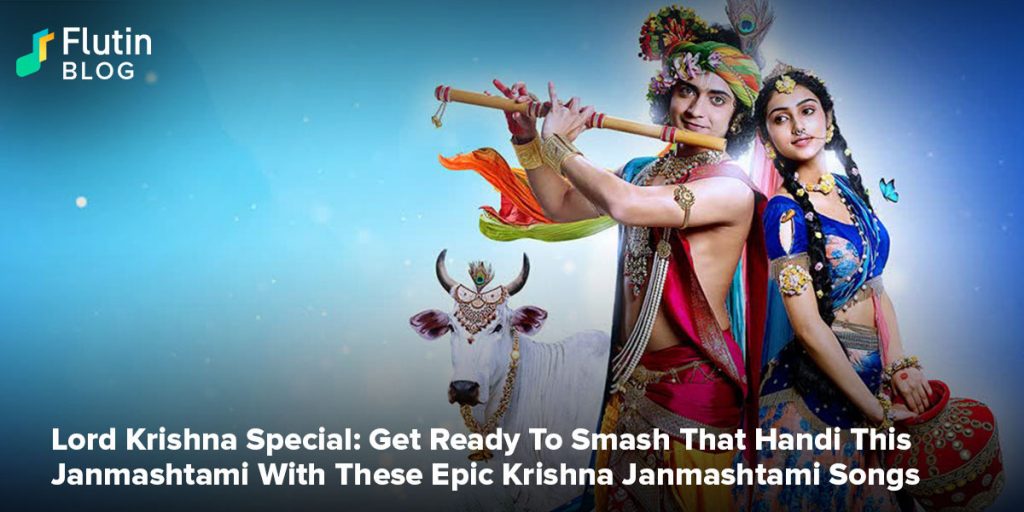 If you haven't noticed already, Lord Krishna is kind of every musician's favourite God to sing about in Bollywood Hindi songs. Such epic songs and Krishna bhajans take Janmashtami celebrations to a whole new level where we lose ourselves to the music of the Almighty. While you tighten that strap on your forehead and get ready to smash the handi, here are the top Krisha Janmashtami songs to have on your playlist for the auspicious day.

1. Radhe Radhe


What is better than a song that revolves around Lord Krishna's interesting tales? This track, from the Ayushmann Khurrana-starrer Dream Girl, is the song to play to know how loved our Lord was.

2. Mach Gaya Shor


This timeless classic, from the 1982 film Khud-Daar, is what should be playing in the background as you climb up to break the popular Dahi Handi. After all, Amitabh Bachchan also does the same while grooving to this refreshing melody.

3. Woh Kisna Hai


Any Janmashtami celebration is incomplete without this wonderful song showcasing the honey-like vocals of Sukhwinder Singh. Its upbeat rhythms and energetic undertones will have you filled with a new zest towards your traditions.

4. Radha Kaise Na Jale


Janmashtami celebrations simply cannot be carried out without the mention of Lord Krishna's greatest love – Radha. While A.R. Rahman weaves magic with his brilliant music and composition, Asha Bhosle and Udit Narayan perfectly depict the playfulness of their relationship. 

5. Maiyya Yashoda


You probably remember this song from starting off with it each time it was your turn to sing with the letter 'M' in a game of antakshari. 'Maiyya Yashoda', from the movie Hum Saath Saath Hain, is a song talking about how naughty Lord Krishna is.

6. Govind Bolo Hari Gopal Bolo


Speaking of Krishna bhajans, you have to have this on your Janmashtami playlist. Play this devotional track during the rituals and lose yourself in the love for your Lord.

7. Go Go Govinda


Trust Prabhu Deva to turn a song about Gods into an infectiously catchy number. Dancing alongside Prabhu Deva with equal valour is Sonakshi Sinha. The duo will make you want to take the party from the puja room to the dance floor.
Janmashtami is an occasion that is close to every Indian's heart. Like other occasions, Janmashtami too is incomplete without good music. Head over to the Flutin app and get your Janmashtami playlist ready for celebrations in full swing.