Bollywood's iconic film director, music director and phenomenal screenwriter Sanjay Leela Bhansali is known for recreating historical moments beautifully. The Indian cinema through his vision remains ethereal and mesmerizing, something that is incomparable. The legendary director has, throughout his career, made spectacular movies that are rich in world class acting, extraordinary plot and jaw dropping visuals. However, the celebrated filmmaker is also responsible for many memorable Bollywood songs that will live on for generations to come. Today, we dive into the best Sanjay Leela Bhansali songs so far.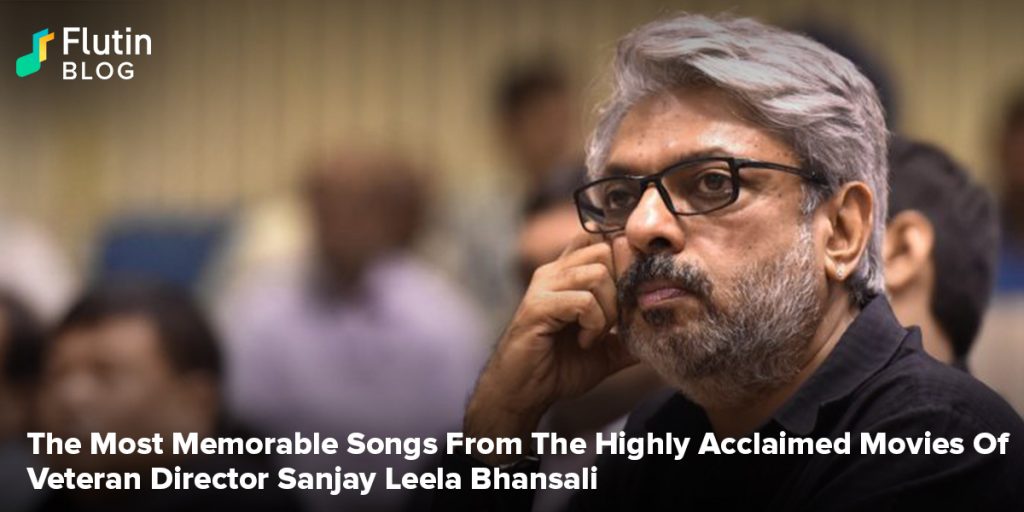 The national award winning director Sanjay Leela Bhansali completed 25 years in Bollywood recently and fans have been pouring in their congratulations over the social media. While the journey has truly been incredible and incomparable, Bhansali says that he still has a long way to go. But, did you know that this epic film director is also a brilliant music director? Bhansali has produced many memorable Bollywood songs for his movies throughout his 25 years of journey. While we wish for this multi talented persona to keep making music, here are the best Sanjay Leela Bhansali songs so far.

1. Tadap Tadap


The Salman Khan and Aishwarya Rai Bachchan starrer Hum Dil De Chuke Sanam was the movie through which Bhansali won the nation's heart. This track is still considered as one of the musical pinnacles depicting the pain of a broken heart.

2. Maar Daala


Devdas will forever remain one of the most sensational Indian films to have ever been created. The song 'Maar Daala', picturised on the beautiful Madhuri Dixit in an all-green traditional attire, features the actress' graceful moves as well as Shah Rukhb Khan's soul stirring acting.

3. Ghoomar


If anyone could do absolute justice to the fascinating Rajasthani dance Ghoomar, it was our very own Sanjay Leela Bhansali. While Deepika Padukone looked and moved like a dream, Bhansali's creative genius made the song glamorous on a whole new level.

4. Udi


Guzaarish was the debut movie of Sanjay Leela Bhansali as a music director/composer and he definitely came in with a bang. 'Udi' is an upbeat song which features Aishwarya Rai Bachchan looking like an angel in a red outfit.

5. Nagada Sang Dhol


'Nagada Sang Dhol' was undoubtedly the highlight of the soundtrack of Goliyon Ki Rasleela Ram-Leela. Sanjay Leela Bhansali has a way of turning traditional-themed songs into awe-inspiring sequences. And he not only filled this track with mesmerizing visuals but also infectious dhol beats.

6. Jab Se Tere Naina


If you thought that Bhansali was only skilled at making historical or traditionally inspired numbers, then this song from Saawariya is here to make you think again. The then debutant, Ranbir Kapoor, stole the hearts of the ladies with his iconic towel dance, thanks to the expert director.

7. Dola Re Dola


It's no wonder that one of the terrific songs to have ever been created in the history of Indian cinema is from the man himself. Featuring the two queens of grace and beauty Madhuri Dixit and Aishwarya Rai Bachchan, the song will give you goosebumps even to this day.
The songs of Sanjay Leela Bhansali movies are as great as the movies themselves. Throughout his 25-year career, Bhansali has made his mark via quintessential movies with remarkable soundtracks. Install the Flutin app to listen to what masterpieces sound like.