Some Rare And Unknown Facts About Bollywood Superstar Akshay Kumar Which Will Leave You Stunned
September 13, 2021
Akshay Kumar is an irreplaceable Bollywood superstar who has mastered the areas of action and comedy in the film industry. He is an immensely flexible actor who slips into any role seamlessly and delivers a fascinating performance that never fails to leave us in awe. Today, we bring to you some of the most interesting and unknown facts about Akshay Kumar's life.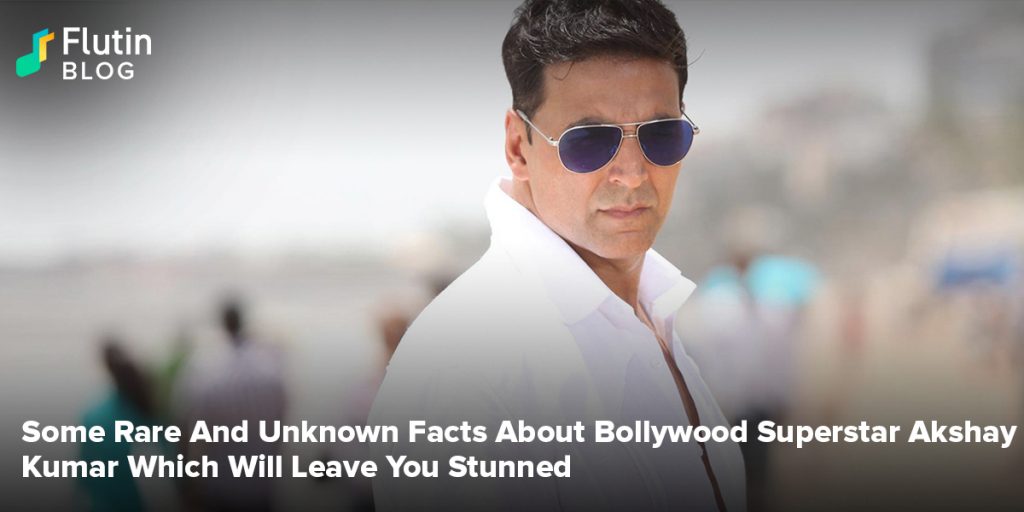 Akshay Kumar's mother, who had been critically ill for the past few days, ultimately took her last breath on 8th September 2021. Akshay Kumar took to social media to share that she was his core. "And today I feel an unbearable pain at the very core of my existence. My maa Smt Aruna Bhatia peacefully left this world today morning and got reunited with my dad in the other world. I respect your prayers as I and my family go through this period. Om Shanti", writes the actor. While we keep the Bollywood superstar's mother in our prayers and wish her family all the strength in the world, let's take a look at some rare facts about Akshay Kumar's life.

1. Black Belt Holder

There's a reason why our Khiladi rocks an action scene like no other and still is unimaginably fit in his 50s. Akshay has a Black Belt in Taekwondo and had also learnt Muay Thai in Bangkok before he arrived in Bollywood.


2. True "Khiladi"

Akshay Kumar is known for doing his own stunts in his movies. However, did you know that eight of his films include the word "Khiladi" in them? These films are Khiladi 786, Khiladi 420, International Khiladi, Mr. And Mrs. Khiladi, Khiladiyon Ka Khiladi, Main Khiladi Tu Anari, and the one where it all began – Khiladi.

3. The Game of Names

You probably know that Akshay Kumar's real name is Rajiv Bhatia. So, where did he get inspiration for his stage name? What many of you don't know is that Rajiv, a.k.a. Akshay, actually debuted with Mahesh Bhatt's movie titled Aaj. Here, he appeared for like 10 seconds as a martial arts instructor named Akshay. This is where he fell in love with the name Akshay and decided to keep it as his stage name.


4. The Real Life Love Guru

While Akshay might have seeked the help of a love guru (played by Salman Khan) in the movie Partner, the real scenario is quite the opposite. In fact, Akshay was the best man at Asin and Rahul Sharma's wedding. Why? It was Akshay who made them meet for the very first time.

5. Acting Was His Destiny

The story of how he bagged his first major role will make you believe in fate and destiny. Before debuting, Akshay once missed a flight for a certain modelling assignment. He was so disappointed that he walked into a film studio with his portfolio. When he walked out of the studio later, he had been casted as the lead actor in the movie Deedar.

After coming to know about the above interesting facts, we're sure you'll fall deeper for the Khiladi. Tune in to the Flutin app and listen to his greatest hits while you wish strength for him and his family and keep his mother in your prayers.