Siddharth Shukla had an incomparable style and a beautiful smile with which he had won over the entire nation. The Bigg Boss 13 winner was not only responsible for taking the show a notch higher but had also given memorable performances in movies like Humpty Sharma Ki Dulhaniya. Unfortunately, the nation had to say goodbye to this actor on Thursday, 2nd September 2021. In memory of this multi-talented late actor, let's take a look at some of his rare facts to remember the icon by.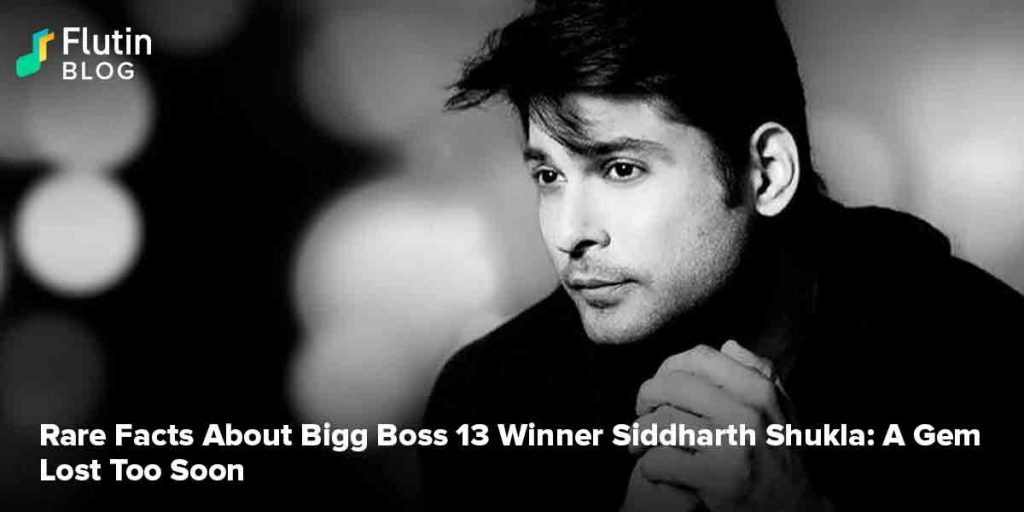 The entire nation came together to mourn the untimely death of Bigg Boss 13 winner Siddharth Shukla at the age of just 40 years. Siddharth reportedly passed away due to a heart attack. The late actor was one of the few people to break into Bollywood after acting in TV serials. He could realize his cinematic dreams solely due to his talent and determination. Let's take a look at some rare facts about Siddharth Shukla and remember the phenomenal actor by.

1. Career Plans

Before breaking into the world of television, Siddharth was actually a pretty successful model. In fact, he became an acclaimed TV actor before finally breaking through in Bollywood. However, his plans for his career were quite different. He had claimed that he initially wanted to be an interior designer and had even completed a formal course for the same.


2. Luck By Chance

As mentioned above, Siddharth initially wanted to pursue interior designing. So, how did he land up in the entertainment industry? Well, the credit goes to his mother who encouraged him to participate in a fashion show. While he didn't win in the event, he got a chance to feature in an ad for Pantaloons and one thing led to another before he finally broke into television.

3. A Successful Model

You probably have a general idea about his career in acting. However, his modelling career was equally brilliant. In fact, he became the first Asian to bag the title of Best Model of the World, which was held in Turkey in the year 2015.


4. A Man of Various Talents

Acting and modelling are not the only skills that Siddharth had under his belt of talents. He was also a stellar host and had participated in various reality shows. He was the much loved host for India's Got Talent in 2016 and had also won season 6 of Khatron Ke Khiladi.

5. Fitness Enthusiast

Siddharth Shukla was responsible for driving in many of the viewers of Bigg Boss 13. However, people often called him lazy on the show. This was as far away from the truth as possible. Siddharth was actually a fitness freak and he used to spend a significant amount of time at the gym. In fact, he had even represented his school in football and tennis at various levels.

While Siddharth Shukla has moved on from this planet, he won't be moving on from our hearts and memories. He truly was a multi-talented performer with immense potential. Let's wish for the actor to rest in peace and pray for his family by listening to his songs on the Flutin app.