Interesting Facts About Bollywood Star Vicky Kaushal That Will Leave You Astounded
October 21, 2021
The mega-talented Bollywood star Vicky Kaushal needs no formal introduction. Ever since making his acting debut with the movie Luv Shuv Tey Chicken Khurana, Vicky has given us stellar hits one after the other. From the moving performance as Kamlesh Kanhaiyalal Kapasi in Sanju to the daring portrayal of Major Vihan Shergill in Uri: The Surgical Strike, his career has been nothing short of stellar so far. Today, we bring to you some interesting facts about the actor that will leave you in awe of him.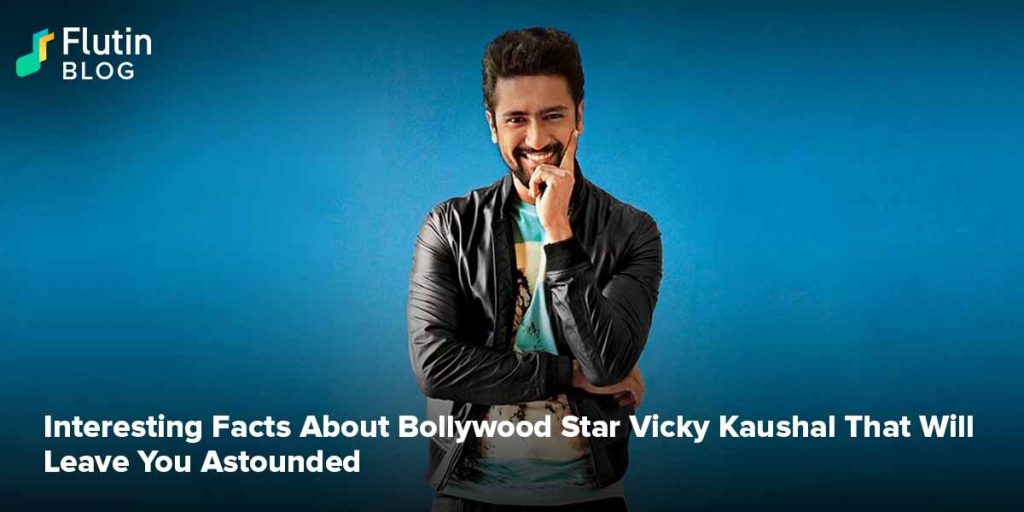 It's safe to say that Vicky Kaushal is the man of the hour now. Right from his debut, the Bollywood star has shaken up the entire industry with his flawless performances. With movies like Uri, Raazi, Manmarziyaan and Sanju, Vicky has established himself as a super talented actor with enormous potential. However, today we are not going to discuss his acting prowess. Today, it's all about some interesting facts about the actor which will make you adore him more.

1. Horror films are not his forte

Vicky has admitted to being a big-time scaredy cat when it comes to horror movies. In an interview, he revealed that soon after watching The Conjuring with his friends he had to watch Andaz Apna Apna to forget about the scary memories. Without doing so, he wouldn't have been able to sleep that night.

2. Close to getting screwed (literally!)

Vicky once narrated a story about how he swallowed a whole screw and received a slap from his mother for it. It was back in Punjab when he was still a school going kid. He was trying to lick the screw to know how the metal tastes in the dark as the electricity was out. Right when the lights were back on, he swallowed it. One can only imagine what unfolded later.


3. Swimming is tough

This is true for most people. However, it applies more to Vicky Kaushal. The actor has revealed that, despite being hydrophobic, he has tried learning how to swim. He had even enrolled for swimming classes but couldn't get himself to learn it.

4. Acting was his one true love

Vicky always wanted to pursue acting. But, his father had different plans for him. He wanted the actor to pursue engineering for a more stable career. Vicky even went on to get a degree in Electronics and Telecommunications in the year 2009 and a decent job offer. However, his start was set in acting and it paid him to follow his passion.

5. A man of many talents

Many of you know that Vicky Kaushal made his acting debut in 2012 with the film Luv Shuv Tey Chicken Khurana. However, not many people know that he had been in the industry even before that. Vicky was an assistant director for the 2012 blockbuster Gangs of Wasseypur. He has also learned dancing and used to participate in many events as a kid.

Vicky Kaushal is truly a deserving actor who definitely has a bright future ahead. The actor has not only given us groundbreaking movies but also incredible songs for every mood. Head to the Flutin app groove to his chartbuster hits today.