The night of 24th October 2021 was heartbreaking for the entire nation. India lost against one of its biggest rivals, Pakistan, in the T20 World Cup 2021. While we know you are grieving, we are here to remind you that failures have only made our team bounce back stronger. In fact, motivational songs are the only things that can console you right now. So, here is a list of the Hindi motivational songs to listen to regain faith.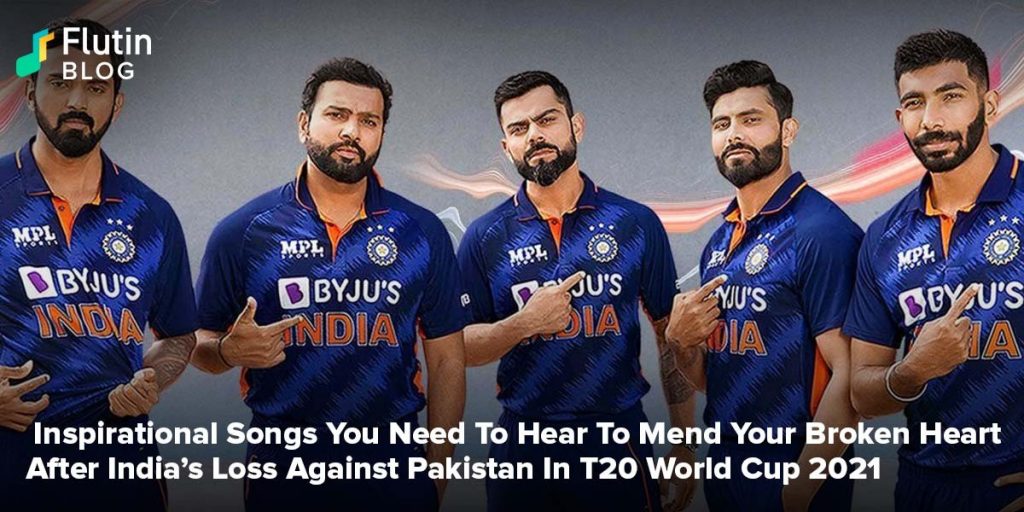 For us Indians, cricket is not just a game – it's a part of our culture, one of the many things that unite us together. That is the reason why the entire nation grieved on the night of 24th October when India was defeated by Pakistan in the T20 World Cup 2021. However, numerous Hindi motivational songs will remind you that failures are the building blocks of success. These motivational songs will remind you of the times we fell but we rose up stronger than ever. So, without further ado, here is the list of the inspirational songs to listen to right now.

1. Chak De India


There wasn't a more appropriate song to begin this list with. This will lift you up from your state of grief instantly and fire your heart up with belief in our country's marvellous cricket team.

2. Zinda


The masterful direction of Shankar-Ehsaan-Loy and the moving vocals of Siddharth Mahadevan is all you need to listen to to regain your lost zeal. This powerful track from the movie Bhaag Milkha Bhaag is truly an energy and mood booster.

3. Parwah Nahi


It's only fitting in these circumstances that we include this incredible song from the movie MS Dhoni: An Untold Story. Just as our Mahi overcame all odds to succeed in his career, team India is gearing up to make you feel proud again.

4. Chale Chalo


The song "Chale Chalo" from the iconic movie about cricket, Lagaan, is exactly what you need to hear right now. A.R. Rahman has made sure to remind you that, no matter the circumstances, you have to keep moving up the ladder.

5. Yahan Ke Hum Sikandar


We might have lost one match but we need to remind ourselves that cricket is a game that runs in our blood. This track from the movie Jo Jeeta Wohi Sikandar will remind you that the game has always belonged to India.

6. Aashayein


"Aashayein", from the movie Iqbal, is one of the anthems when it comes to motivational songs. It's definitely one of the most emotional Bollywood sports songs and will offer your heart the solace it's looking for.

7. Apna Time Aayega


Again, we couldn't end the list with a more fitting song. Our time to shine will undoubtedly come, as history remains proof of the fact that India has always returned stronger after failures.
There you have it – seven of the most inspiring songs to listen to to beat that grief away and fill your heart again with love and passion for Team India. Our beloved players need your support now more than ever. So, head over to the Flutin app and play these songs on speaker to let them know India is gearing up to come back harder.