The Greatest Hits of Bigg Boss 15 Contestant & Queen Of Party Songs Akasa Singh
October 7, 2021
Singer Akasa Singh took the music industry by storm with her debut hit 'Kheech Meri Photo'. She is once again setting out to woo the nation as she gears up to be a part of Bigg Boss 15. While we wait to see a different side of the talented vocalist, let's take a look at some of the greatest Akasa Singh songs so far.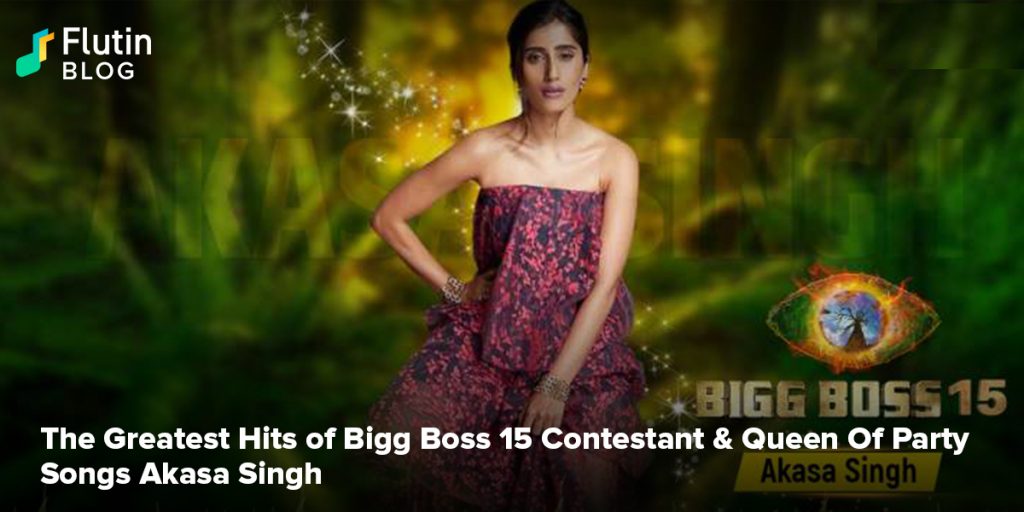 Singer Akasa Singh is gearing up for becoming a part of Bigg Boss 15 and her fans couldn't be more excited. Akasa is renowned for her peppy hits that are quick to climb the charts and steal music lovers' hearts. While we wait to see a different aspect of the singer's personality, let's check out some of the most incredible Akasa Singh songs so far.

1. Thug Ranjha


Upon its release in the year 2018, 'Thug Ranjha' became one of the most viewed Indian music videos at that time. It is still a favourite track for hitting the dancefloor as it brings out the bright side of a heartbreak – something you rarely hear in songs.

2. Full Jhol


'Full Jhol' is another track that is perfect for making people shake their legs on the dance floor. The catchy hook is turned up by Sunny Leone's visual charms as well as Akasa's vocal magic.

3. Kudi Gujarat Di


'Kudi Gujarat Di' is one of those few songs which did proper justice to its original track. The revamped version of 'Dil Le Gayi Kudi' is the perfect mix of party beats and sweet nostalgia.

4. Kheech Meri Photo


Gen Z people know how important it is to capture memories in photos. And Akasa seconds it. Her debut song quickly became the hit of the year and became a must-play at clubs.

5. Prem Pujari


While the previous songs were major club numbers, 'Prem Pujari' is the ideal Punjabi wedding song. Besides, the song is an incredible memory of the nation's beloved late actor Sushant Singh Rajput who looks bright and happy in it.

6. Peh Gaya Khalara


Speaking of fun Punjabi wedding songs, it would be a crime to miss out on 'Peh Gaya Khalara' from the movie Fukrey Returns. Shot on a beach, the song is played at the backdrop of a ring-exchange ceremony and the video reflects the crazy atmosphere set up by the beats.

7. Peg Sheg


Akasa Singh is surely the queen of party pops. This upbeat track is weaved with techno beats topped with Punjabi lyrics that get you grooving in no time. It's one of those songs without which it's difficult to set the tone for a memorable party.
Akasa Singh is surely a talented artist. However, she's not new to reality shows. In fact, she actually began her career with one and had appeared in the 2014 show India's Raw Star. While you wait for Akasa to bring her flair to Bigg Boss, tune in to the Flutin app to move to her numerous hits.