Biggest Chartbusters Of Akshay Kumar And Katrina Kaif Which Prove The Supremacy Of This Superhit Couple In The Industry
November 9, 2021
Bollywood has given us many hit on-screen couples from Amitabh and Rekha to Shah Rukh and Kajol. While each of these couples gave us remarkable movies together, the throne undoubtedly belongs to Akshay Kumar and Katrina Kaif. The couple's sizzling chemistry gave us a huge stream of hit Katrina Kaif songs featuring the actor as well. Today, we dive into the biggest Akshay Kumar songs with Katrina Kaif.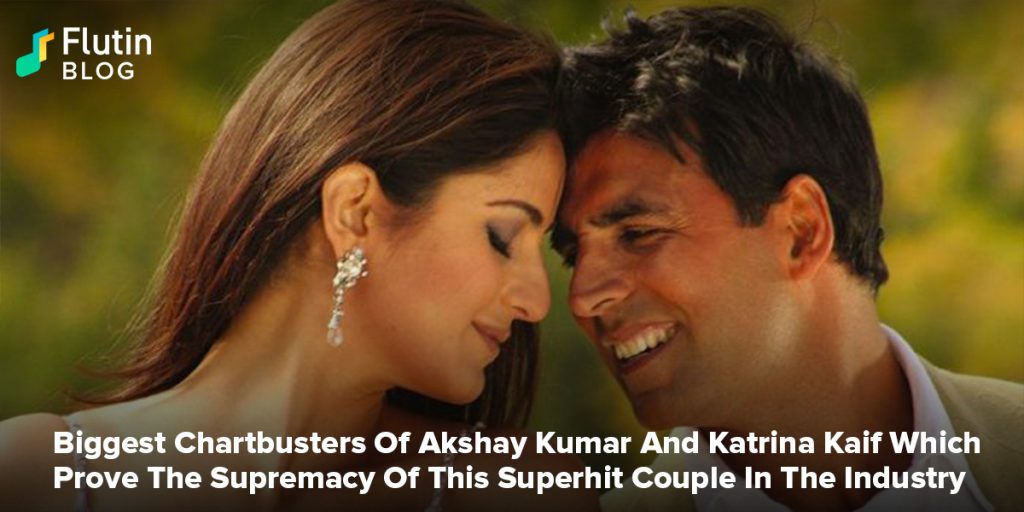 Akshay Kumar and Katrina Kaif have shared the song "Mere Yaaraa" from the duo's upcoming film Sooryavanshi. The song takes us on a journey of Akshay and Katrina's love story – from dating to marriage to welcoming their son. This has gotten fans screaming with excitement as one of the most iconic on-screen couples is back again with a banger. And this song, like all other Akshay Kumar songs with the actress, is slated to rule people's hearts. So, while we wait for the movie to release, let's check out the greatest Katrina Kaif songs with Akshay Kumar.

1. Gale Lag Ja

This steamy romantic number from the movie De Dana Dan had us all glued to our screens in awe of the duo's chemistry. A sensational Akshay Kumar can be seen romancing a gorgeous Katrina Kaif in a saree in a beautiful location while pouring drizzles add on to the steaminess.

2. Uncha Lamba Kad


"Uncha Lamba Kad", from the movie Welcome, is not only a dapper Punjabi cocktail song but a slightly nostalgic one as well. We're sure there were days when you used to wait for this track to be played on MTV. The spunky beats and the catchy chorus will surely never get old.

3. Paisa Paisa


This song from the movie De Dana Dan was huge, to say the least. Just by reading the title, you can hear the catchy chorus in your head. It's the perfect song to vibe along at a party or an informal gathering.

4. Teri Ore


Akshay Kumar and Katrina Kaif are pros at delivering fun and quirky party numbers. But, they pretty much rule romantic tracks as well. "Teri Ore" has a beautiful and soothing melody that makes you want to hum along.

5. Rafta Rafta


The entire soundtrack of Namastey London deserves a spot on this list – the movie as well as the music was phenomenal. But, we'll go with two of our favourite picks. The first track is "Rafta Rafta". The song's unique rhythm easily makes it one of Himesh Reshamiya's best tracks ever.

6. Main Jahan Rahoon


Our second pick from the movie has Rahat Fateh Ali Khan sliding into our hearts and making us feel all kinds of emotions. With lyrics penned by the legendary Javed Akhtar, one cannot help but stop listening to it intently whenever it comes on.

7. Jee Karda


"Jee Karda" is the ultimate song to break into bhangra with your friends. The song brings up your energy with its upbeat notes. It is even more fun to watch as Akshay Kumar and Katrina Kaif bust pretty impressive moves.
When it comes to hit songs, trust Akshay Kumar and Katrina Kaif to always deliver. That's what makes Sooryavanshi a much-awaited film for fans. So, while you wait for the couple to rule the box office once again, head over to the Flutin app to listen to their greatest hits so far.