Diwali 2021 – the occasion we were all waiting for – is finally here. After a long hard year of fighting the pandemic, it's finally time to adorn your surroundings with the lights of hope. But, aren't you forgetting something? What about your audience who has been there for you with their love and support? You simply cannot forget about them and celebrate alone. So, here are a few unique ideas for content creators to engage with their audience this Diwali festival.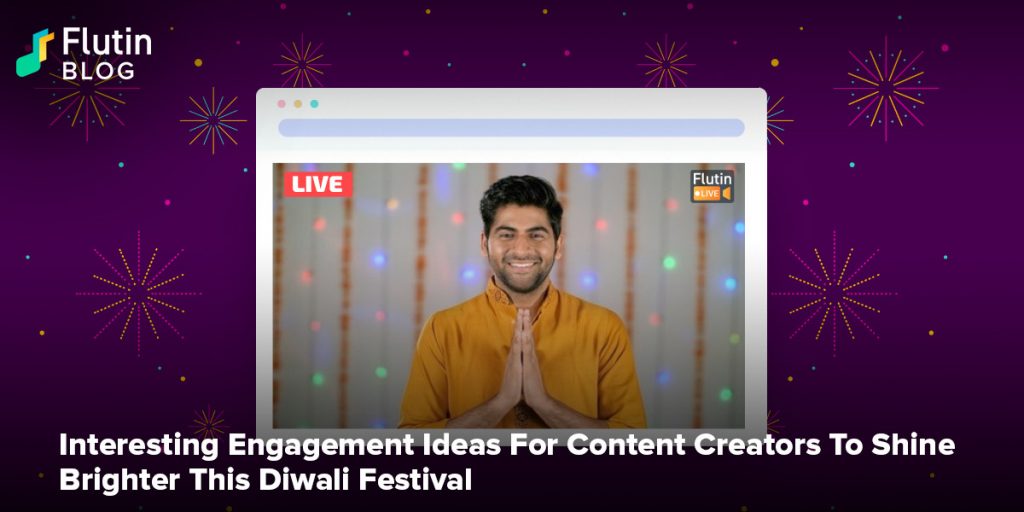 With Diwali 2021 just around the corner, you can feel the ray of happiness radiate all around you. Children's laughter can be heard from miles apart and people can be seen lighting up their houses as a mark of celebration. It's a festival of finding the light of joy in togetherness. So, how can you forget your beloved supporters who stuck by you during this tough year? Don't worry, we have got you covered. Here are some incredible ideas for content creators to have fun with their audience at this Diwali festival.

A Rangoli Timelapse


Rangoli is a must for the festival of lights. This also gives you the opportunity to bring out the inner artist in you. Even if you do not have an artistic flair, you can try making some designs with your friends and family and make a timelapse video of the rangoli creation. You can post this on Instagram reels or YouTube shorts and challenge your viewers to post such creative videos and tag you. You can then pick the best video that you like and give the person a gift.

Make People Smile


Diwali is all about finding joy together and overcoming the year's hardships by smiling in each other's light. This Diwali, you can start your own initiative of making every smile count. Something as simple as saying "I Love You" to your parents can bring a smile to their faces that is priceless. You can post such a video on your social media channels and ask your followers to find joy in it too.

Capturing The Best Moments


A picture is not only worth a thousand words but also a thousand emotions. This festive season, start your own campaign of capturing the best moments of Diwali 2021 and challenge your followers to it. You can even select the best two or three and give them gifts or feature them in your next videos.

Celebrate together via live streaming


In this era of social distancing, connecting with each other has never been easier. You can head over to your Flutin Live account and stream to YouTube, Instagram and all your other social media channels to celebrate Diwali with your audience. You can sing and dance together or simply decorate your house by taking suggestions from the audience.
Happiness can be found in the darkest of times and the smallest of things. We hope that the ideas above really brighten up your Diwali or at least give you some food for thought to come up with your own plan. Remember to stay safe and we wish you a joyous Diwali!