The pandemic has catapulted a major shift towards the world of live streaming. However, to ensure that your live streams are successful, you need impeccable speech delivery skills. Regardless of how much you prepare, all your efforts won't be palpable if your public speaking is not up to the mark. On the contrary, people who are excellent at giving an online speech can even engage the audience with average content. Have you ever wondered how the professional and experienced streamers speak so naturally and confidently on camera as if they were talking to their closest friends? Read on to discover some valuable tips for acing online public speaking.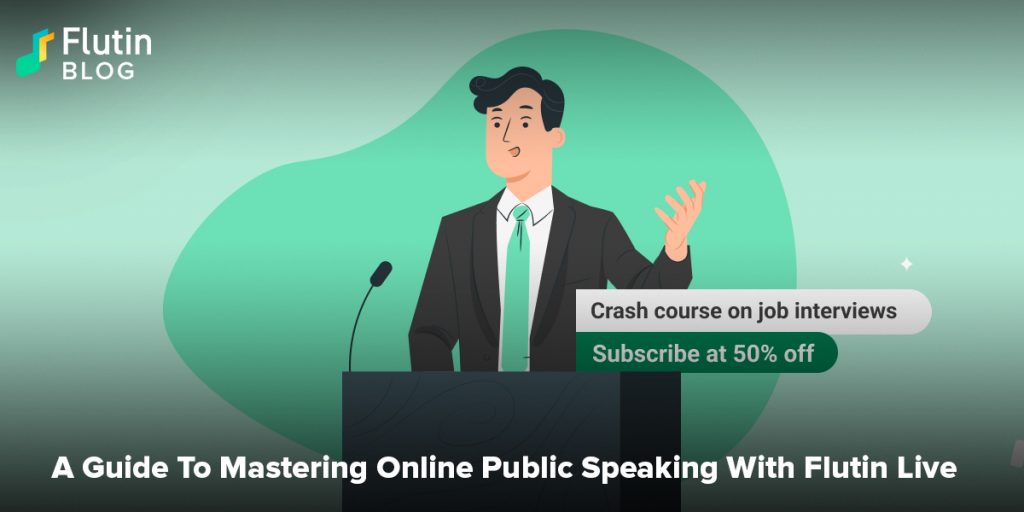 Online public speaking is a part and parcel of live streams – you cannot run away from it. Whether you are singing, dancing or gaming, you need to speak to interact with and engage your audience. However, knowing that anybody in the world could be watching you at any moment doesn't help with the fact that you have to deliver an online speech. What is the secret to speaking nonchalantly and professionally? How can you drive away those camera jitters? Below is everything you need to know to nail the art of online public speaking.
Becoming A Seasoned Public Speaker With Flutin Live

Flutin Live is a streamer's best friend. From beginners to advanced streamers, Flutin Live has cutting edge features to make streams engaging and professional. Here are a few tips on how you can leverage this platform to develop and sharpen your online speaking skills.

1. Live Streaming Setup

It all begins with the live streaming setup. If you don't have your equipment right, you can go nowhere from there. So, the very first thing you need to do is get the minimum necessary equipment, i.e., a good camera, proper lighting, a high-quality external microphone and a reliable internet connection. While your speech may be good in content, the audio quality can have a significant impact on the overall delivery. This is why you must get an external microphone instead of relying on your laptop's in-built one.

2. Stable Internet

We can't stress the importance of a good and steady internet connection enough. Imagine you are in the middle of delivering an engaging speech and your live stream ends due to a poor network. Not only does it come off as unprofessional but you also lose viewers along the way. Thus, a flawless speech depends largely on your internet connection as well.

3. Live Streaming Platforms

After you have your setup ready and secured a good internet connection, the next thing you must do is decide which platforms you want to stream to. In the case of platforms like Zoom and Microsoft Teams, you need to tailor your speech on a more professional note. With platforms like Facebook, YouTube, Instagram, etc., you can be a little informal in your tone.

4. Multistream Via Flutin Live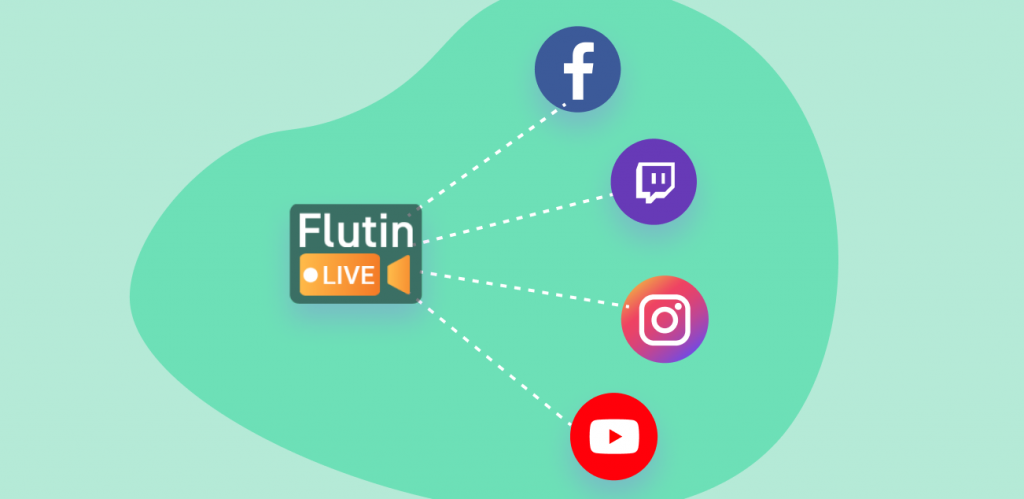 You can connect all your social media channels on platforms like Twitch, YouTube, Instagram, Facebook, etc., to Flutin Live. Doing this will allow you to multistream every time you go live. What is multistreaming, you ask? Well, you can stream simultaneously to all these platforms via Flutin Live and reach your followers where they are instead of making the shift to a particular platform.

5. Start Streaming

Once you're done with the above, you are ready to go live. Hit the 'Go live' button with confidence and ace the speech you have prepared. You can also find a multi-chat feature wherein you will be able to see people's comments from various platforms on a single space and interact with them.
Tips For Speaking Online Like A Pro

All the above tips would ensure that your speech goes smoothly without any interruption. But, even if you get those things right, the ultimate weapon lies in your hands. Here are a few foolproof tips to keep in mind during online public speaking.

1. Practice And Practice Some More

Everything is achievable and perfect with practice. How do you think professional speakers are so good at what they do? Even they were once like you – nervous and anxious to speak in front of people. Nothing but practice makes one a master.

2. Ooze Confidence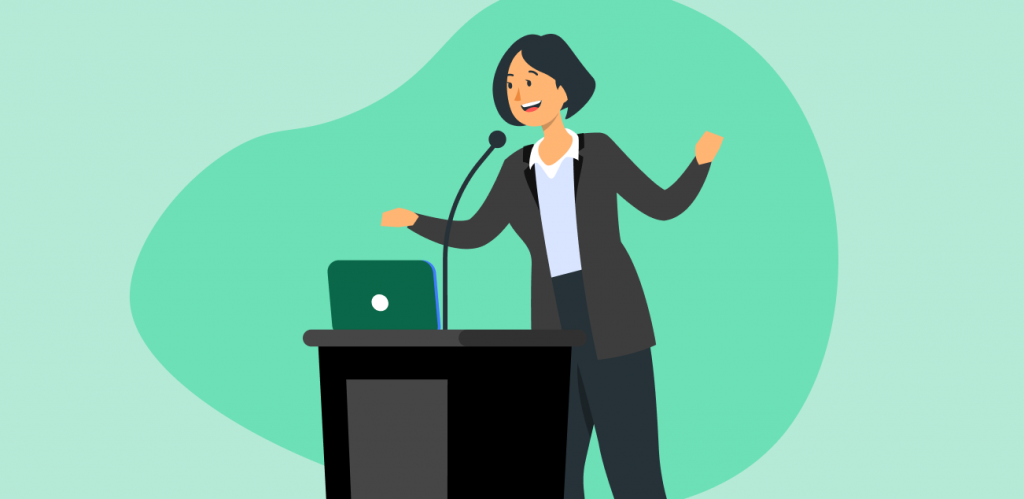 Appearing confident on camera takes a lot of practice. You need to be comfortably seated, wear comfortable clothes and get a good night's sleep. Essentially, you need to be comfortable in front of the camera, maintain a proper body posture and language, and be presentable.

3. Talk To The Camera

Many people make the mistake of looking at the screen or themselves while delivering a speech. In reality, when you talk to someone, you look into their eyes. In the same way, you must look at the camera lens while speaking online as that is the closest you can get to making eye contact with your viewers.

4. Sit/Stand Straight

Even on camera, a proper posture while speaking is of utmost importance. Do not slouch or lay back. Show sincerity in your posture for the audience to take you seriously. But, there are also some biological reasons behind it. Sitting or standing straight ensures the passage of proper air to your lungs so that you don't feel out of breath too quickly while speaking.

5. Ensure A Quiet Surrounding

While you do need a decent quality microphone, you must also remember that the better the microphone is, the more likely it is to pick up even the faintest of background noises. Therefore, make sure you sit in a proper and quiet environment.

6. Screen Share

Sometimes, visual elements like images or a presentation help elevate a speech. With Flutin Live, you can utilize the share screen feature to present such visual elements while speaking.
Now that you know what it takes to master online public speaking, head over to Flutin Live to try the above tips out yourself.