Unboxing videos have become quite popular among live streamers. Some have even started doing it professionally on a live streaming platform and reviewing the products for their viewers. While some like to just go with the flow with such videos, others follow a pre-decided structure. What is the best way to stream unboxing videos? Here's a complete guide on how to do it like a pro on a multistreaming platform.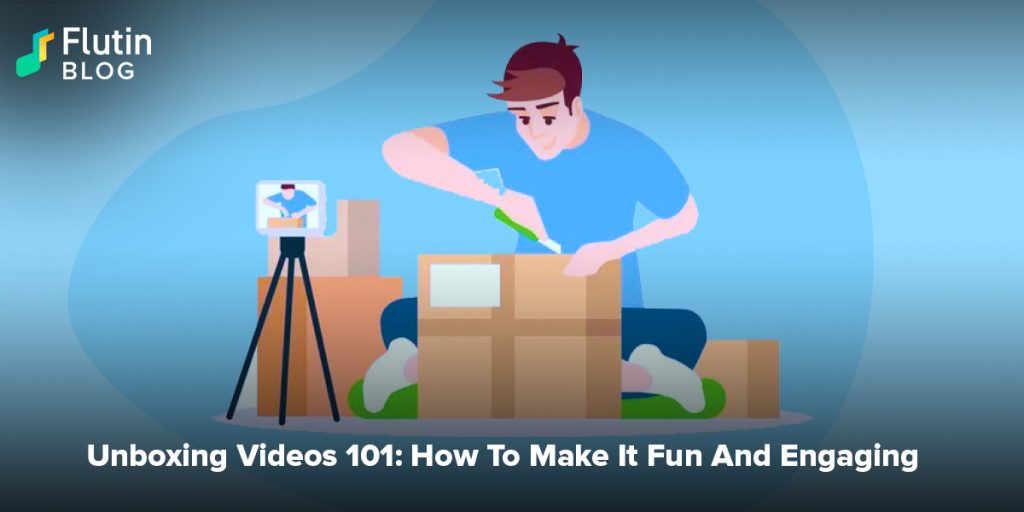 You might have come across unboxing videos on at least one live streaming platform. These videos show viewers the literal unboxing of a product from its package and how to start using it. These videos are not only beneficial for viewers and live streamers but also for businesses. Potential customers get to witness how a product is and how it works from their favourite streamers and brands can widen their reach through the streamers which would not have been possible otherwise. Today, we are going to dive deep into what drives the popularity of unboxing videos and how you, as a streamer, can benefit from them.
The Facts Behind The Popularity
You might be wondering what is so interesting about a person unboxing a package. But, here's something to blow your mind – over 90,000 people type the word "unboxing" in YouTube's search bar every month.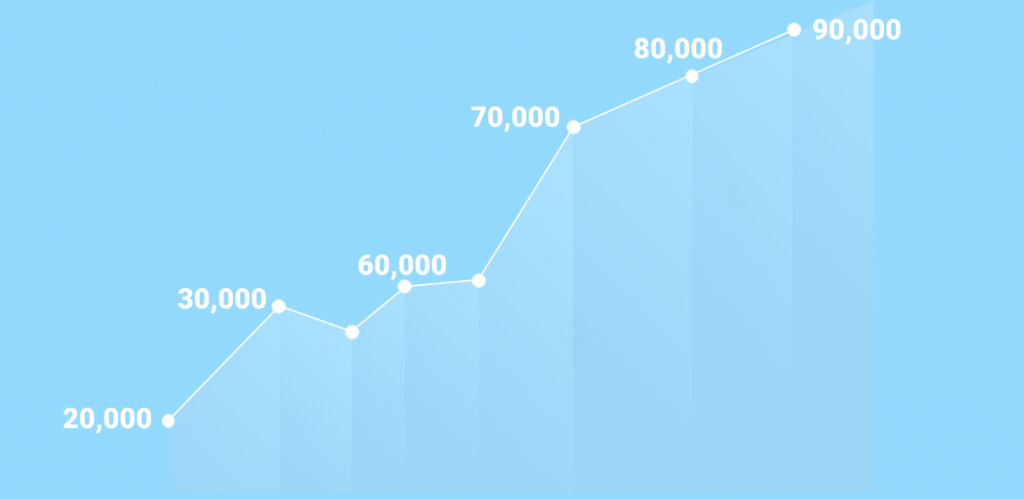 So, why are people obsessed with unboxing videos? Here's what we think are some of the reasons:
While people will encourage you to think outside the box, they also want to know what's inside the box. Unboxing videos are almost therapeutic as they gratify viewers' curiosity.
Unboxing videos are informational and useful. If you want to buy a product, then you can refer to its unboxing video to know what exactly you should expect.
Last, but not least, unboxing videos are entertaining due to the aura of drama and suspense around it.
A Guide To Monetizing Unboxing Videos
You must be wondering what is in it for you as a streamer. Well, you can monetize your unboxing videos and, if done correctly, you will be surprised at the numbers those videos would be pulling in. Here is how you can monetize your unboxing videos:
1. Take The Influencer Route
If you have a decent number of followers on social media platforms who have faith in you, then you can go the influencer way. These types of videos are ideal for product placements and promotions. You can easily tie-up with brands, get influencer deals and convince them to sponsor your videos. You can also aim at becoming the brand ambassador for your favourite company or try the referral programs and get into affiliate marketing. There are several B2B websites where you can list yourself and bag paid collaborations with brands.
2. The Good Old Ads
Sometimes, it may so happen that a product is very exciting and your viewers want you to unbox it (like a new iPhone you may have bought with your hard-earned money). But, you would not always get brands to sponsor your videos. What do you do then? You fall back on the most common and foolproof way of earning money from live streams – paid advertisements. 
3. Enable Paid Requests
Along with the ones mentioned above, our multistreaming platform, Flutin Live, offers two additional interesting features for monetizing unboxing videos. The first one is paid requests. While doing the unboxing, you can have your viewers pay a certain sum of money to pin their comments on top so that you can easily spot them and respond accordingly.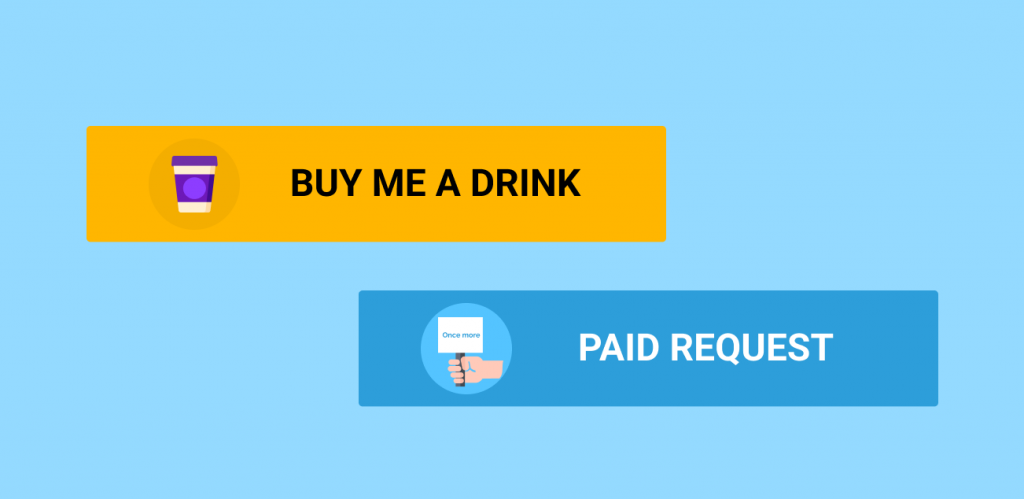 4. Get Virtual Gifts
The second amazing feature that Flutin Live offers is virtual gifts. Basically, your viewers will be able to donate a certain amount of money to you in the form of virtual drinks.
5. The Art Of Creating Spectacular Unboxing Videos
You now know how you can monetize unboxing videos. But, to earn the money, viewers should also be interested in your videos and watch them till the end. Therefore, you must know how to create engaging and exciting unboxing videos so that the maximum number of people are drawn in. Here are a few tips on how you can achieve that.
6. Select The Right Category Of Products
Be honest with us for a minute here – would you watch an unboxing video of a pack of cards? The answer is a big no because a pack of cards has nothing exciting about it. Therefore, you must choose a product carefully. For instance, electronic gadgets like smartphones, smartwatches, Bluetooth speakers, etc. or beauty products like a makeup palette, makeup kit, etc. have a lot of talking points.
7. Don't Underestimate The Lighting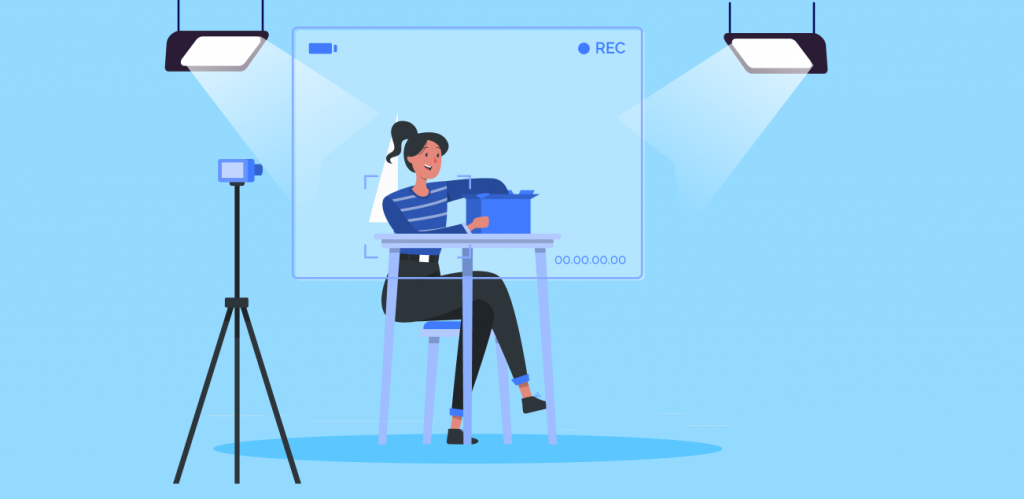 If people cannot properly see the thing you are unboxing, then that defeats the entire purpose of your video. A properly lit up setup is more important than the quality of your camera when it comes to unboxing videos.
Topic you may like: How to set up your own live streaming studio
8. Use The Power Of Graphics
Adding graphics will make your stream come across as more professional and high quality. You can use quirky captions to walk your viewers through the unboxing process or give the brand a shout out.
9. Talk About The Product
Unboxing videos shouldn't stop right after the unboxing. Your viewers would be curious to know what you see inside the box, your thoughts, and, most importantly, about the product. Show the viewers the product and, if possible, show them how it works.
10. Use More Than One Camera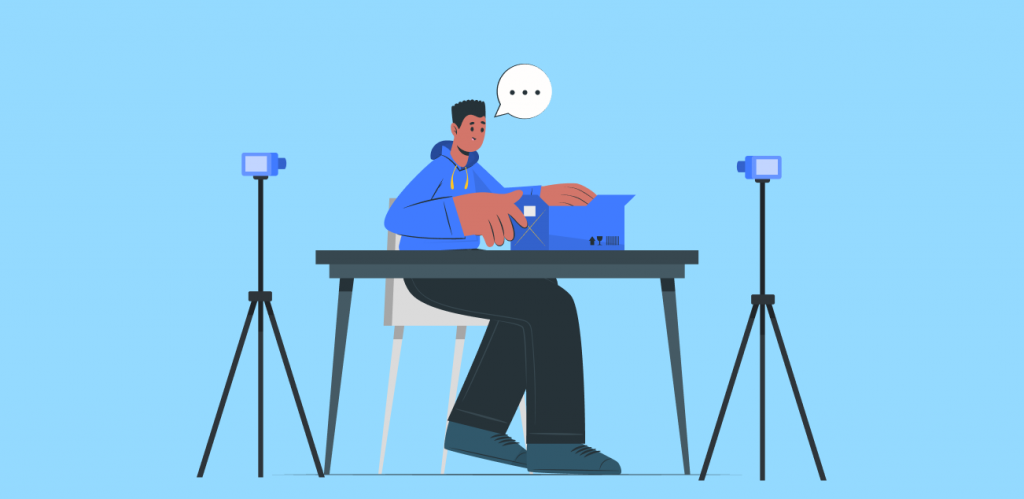 While you will come across many unboxing videos which are shot by someone else with a phone, we recommend going for more than one camera. It's best to have one camera focusing on the package while you unbox it and the other on you as you demonstrate and review it.

Flutin also offers some additional advantages to streamers for streaming unboxing videos. Firstly, you can pre-record the unboxing videos, add the graphics and edit them professionally, and then stream it anywhere you want by uploading that video on Flutin Live. Secondly, you can also have different titles for the different platforms that you would be streaming to. What are you waiting for? Go make your own unboxing video of your favourite product today.