Many people are passionate about video games and wish they could make it their profession. If you are one of them, then we have good news for you. Video game streaming has become insanely popular which has helped video game enthusiasts like you turn their passion into their means of livelihood. Many people would tell you that not everyone can become globally renowned like Dr Disrespect or Shroud. But, it's all about knowing the right way to do it. Today, we'll walk you through what is game streaming and how to broadcast a gaming session on virtual streaming platforms.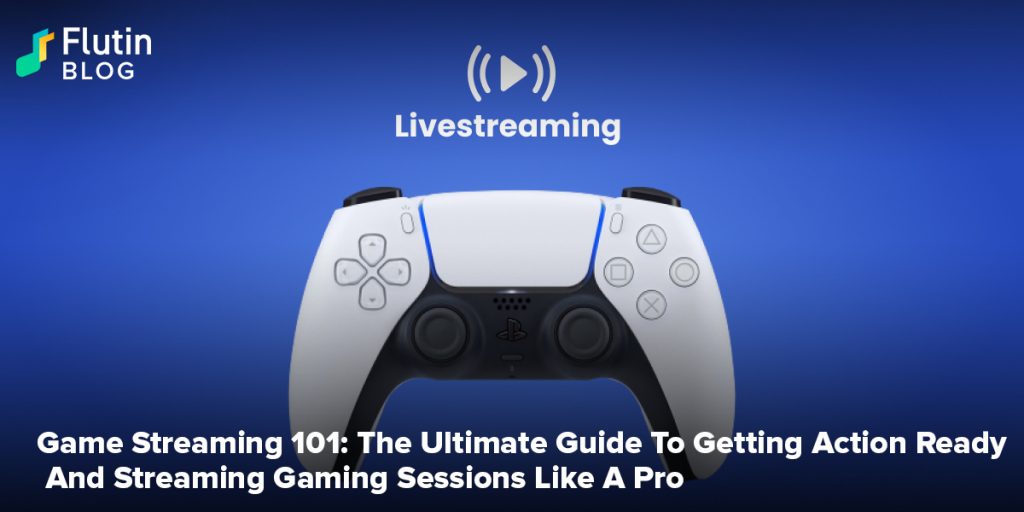 Video game streaming is all the rage these days as more and more video game aficionados are taking to virtual streaming platforms to broadcast their gaming sessions. Imagine how exciting it is to earn money by simply playing video games! But, we can sense a concerning thought growing inside your head. "Everyone's streaming these days. How can I compete with millions of gaming streamers out there who have been at it for so long?"
Here's a fact for you – according to Statista, a total of 8.8 billion hours of video game live streams were consumed across the globe in just the first quarter of 2021, up from 3.6 billion hours a couple of years back. As you may have guessed already, the video game streaming market is huge and this growth is not likely to slow down any time soon. Read on to discover what is game streaming and how to master broadcasting streaming sessions.
Understanding Game Streaming
Video game streaming is as simple as it sounds – a gamer shares their screen on live streaming platforms for viewers to watch them play live over the internet. This also encourages viewers to interact in real-time with streamers and watch the thrill and action as it unfolds.
Thousands of people are turning to stream their live video game sessions each year for the millions of viewers they can reach across the world. The number of gaming video content viewers reached a record high of 1.2 billion worldwide in the year 2020. The gaming video content revenue stood at US$ 9.3 billion worldwide in the same year. Furthermore, the game streaming market is expected to register a CAGR of 9% between 2021 and 2026. Therefore, if you have been thinking about getting into video game streaming, now is the time.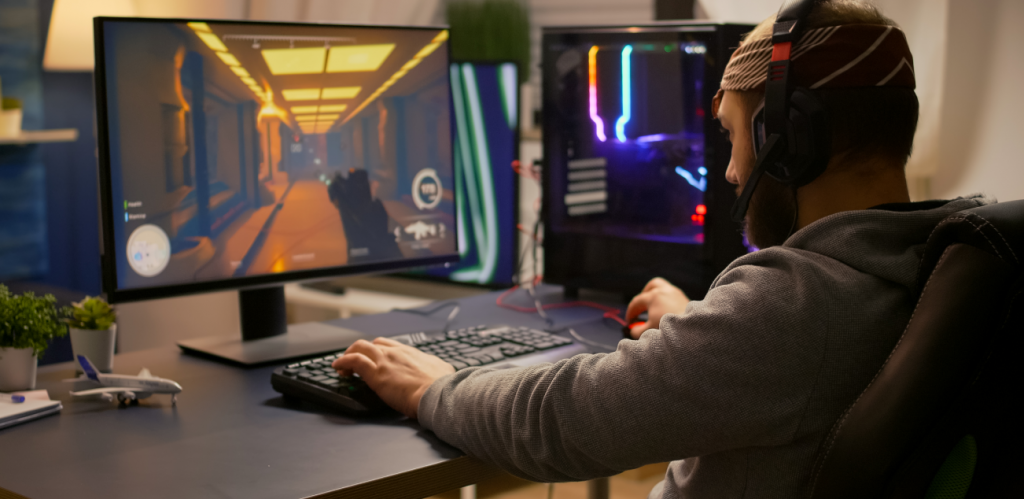 Setting Realistic Streaming Expectations
Different people have different reasons for getting into the world of video game streaming. At the heart of it all lies the fact that video games are incredibly fun to play and earning money while doing something you thoroughly enjoy is anyone's ultimate dream. For such people, the goal is simply to have fun playing games with viewers watching. And when you are having a blast, your viewers would love to be a part of the fun too.
Then some people just want to build a loyal base of viewers (big or small in size) while others would focus on earning profits via promotions, advertisements, donations and sponsorships. Streaming is equivalent to a full-time job for professionals.
Regardless of your motive, your expectations from the streaming sessions must be realistic. You cannot expect to have a million viewers right from your first stream. With millions of gaming streamers out there, it is not an easy feat to differentiate yourself from the pack and give the audience a solid reason to choose you over the others. If you are a student or a working professional, do not quit studying or your job till you have a substantial viewer count.
Coming to making yourself stand out, you need to find your edge in the game. If you're good at video games, practice and get better and show the world your talent. If you love video games but are not so good at them, you can turn them into tasteful humour and entertain your audience.
Choose The Right PC For Game Streaming
One of the biggest challenges to game streaming is having the proper hardware. Streaming platforms today have come a long way in helping streamers and viewers have a seamless session. But, the key to a good stream lies in getting the equipment right, starting with your PC. Considering the fact that you will be using this PC for both gaming and streaming, you need to pay extra attention to its features. Make sure it has a powerful processor, proper graphics hard and resolution, and sufficient RAM (depending on the type of gaming you will be indulging in).
Choose The Right Streaming Platform
With new streaming services popping up every other day, it gets overwhelming to analyse and choose the right streaming platform. However, the choice of your streaming platform will play a huge role in determining the success of your game streaming. For instance, if you choose to stream to a platform where viewers of video game broadcasts are not present, then the entire purpose is defeated.
The right streaming software enhances your audio and video quality by offering advanced features. It also lets you promote yourself and earn money by way of customized logos, donations, paid requests, etc. This is the reason why Twitch and YouTube remain streaming giants. But, what if we told you that you can enjoy the best of all worlds?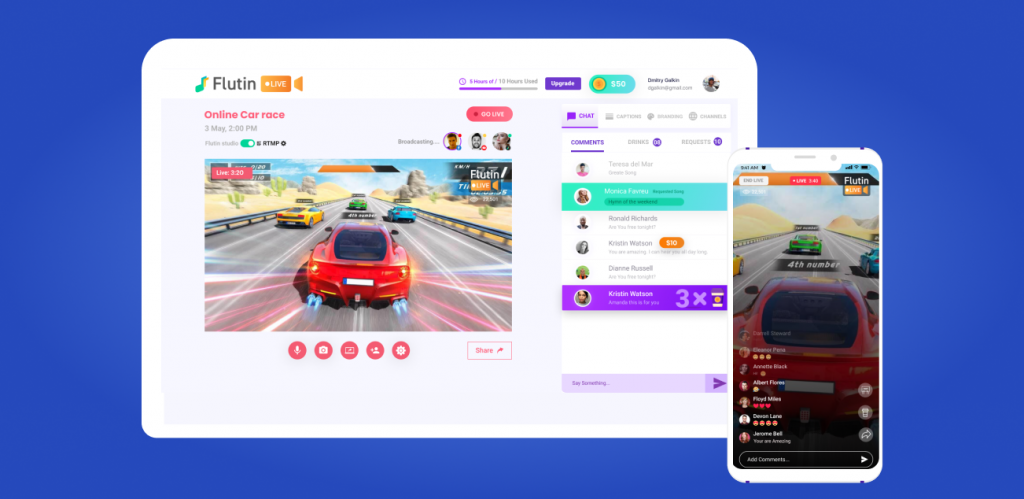 Our streaming platform Flutin lets users multistream to platforms like Twitch, YouTube, Facebook, Instagram, etc. You can do so by sharing your screen and letting your viewers watch your gameplay live. You can also engage in RTMP streaming via OBS Studio for a smooth streaming experience.
Screen sharing is a crucial aspect of game streaming and, therefore, the platform you choose must offer the feature along with others. Head over to Flutin today to realize your game streaming dreams.