Live streaming has enabled content creators around the world to stay in touch with their passion and find a platform to show the world their own talents. But, that's not all that live streaming is limited to. With the phenomenal growth of this virtual world, we come to realize its potential every passing day. The latest development has been live streaming for charity. Content creators across the world have once again unlocked a new dimension in this world of streaming by donating the money earned via a charity live stream to a good cause. Today, we will guide you on how you can master charity live stream.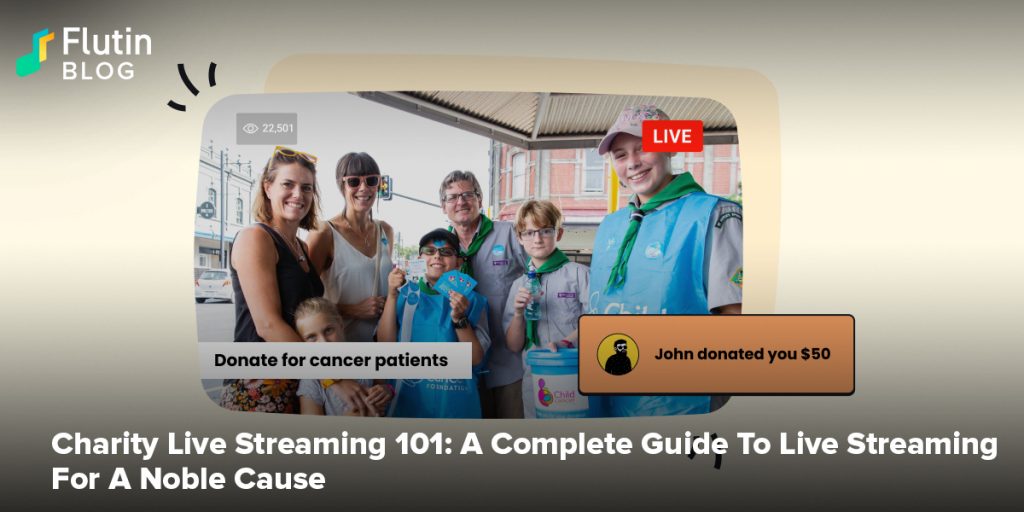 Live streaming has been the knight in shining armour for millions of people around the world during this pandemic. Creators found a way to support themselves while doing something they love and cherish. Viewers could bear the isolation brought about by nationwide lockdowns through virtual interactions in real-time. Likewise, many streamers have decided to take this opportunity to give back to society by hosting charity live streams and donating to a noble cause. You, too, can host a charity or fundraising live-stream event and donate the revenue earned via the stream. Here's everything you need to know about hosting charity live streams.
Live Streaming For A Charity: Why Do It?
Think about family-friendly streamers Hunter, Austin, and Dylan Hamawy – together with renowned as "Boneymeal". The brothers made a record last year for the longest live streaming held for a charity – the Nicklaus Children's Hospital. The trio of brothers streamed on Twitch for over 840 hours to express their gratitude towards the hospital which saved their brother from a rare and deadly brain tumour.
Taking a page from Boneymeal's book, you too can live stream for:
A charity
A fundraising event
Being of help to someone in need
In case you are an individual streamer or a group of streamers, you must be clear about the charity you wish to support. This can be an association with any registered NGO or an official charity organization. On the other hand, if you'd like to host charity streams for a particular individual or group of people, you must disclose that information clearly to avoid any confusion or suspicion. Whatever charity you wish to raise funds for, you can add context to the description or live stream by linking to, tagging, or disclosing more information about the charity, the individual, or the group that you wish to raise funds for. However, you must keep in mind that people are not obliged to donate. You must keep an open mind, keep your expectations in check and gracefully accept whatever anyone donates as an act of kindness.
Choosing Whom To Fundraise For
You may choose to host the charity streaming event yourself. Another option is to work together with others within a community. In either case, you can run a charity stream for numerous causes – for individuals, groups, families or even for a settlement/organization (like a hospital, church, orphanage, etc.). You can also host live streaming events for particular charities of your choice. Regardless of where you live or what type of entity you want to donate to, Google is your best friend. You are just a few quick searches away from finding your desired cause or charity to donate to. You can even donate to charities or entities across the world if you find their cause genuinely worth all the support they can get.
Topic You May Like: The Definitive Guide To Ace A Church Live Stream Setup
Charity Live Streaming Promotion
You need to promote your live streams before, during, and after you broadcast them to ensure their success. Unfortunately, it's a challenge for many NGOs and live streamers, as well. Be sure to promote your charity live stream as soon as possible. That means scheduling it well in advance. This will give you ample time to promote it properly and spread the word around.

A great place to begin is social media platforms. If you have a live charity event coming up, you can share pictures, GIFs, or even promote it during one of your broadcasts. Apart from that, if time permits, you may also try the following:
Write and publish blogs about your charity stream
Write guest posts on prominent websites to gain traction about the stream
Share teaser videos on your social media channels to build the excitement around it
Send reminder emails to your followers and subscribers
Selecting The Right Streaming Platform
Today, you have numerous options when it comes to selecting a live streaming platform. However, the more choices you have, the more complicated it gets. 
Depending on the type of stream you would be hosting, there are multiple platforms to consider. If you are planning to raise money via gaming or entertainment sessions, then platforms like Twitch and YouTube are the ideal choices. On the other hand, if you wish to host a more personal and interactive session, Facebook or Instagram are the platforms to choose from.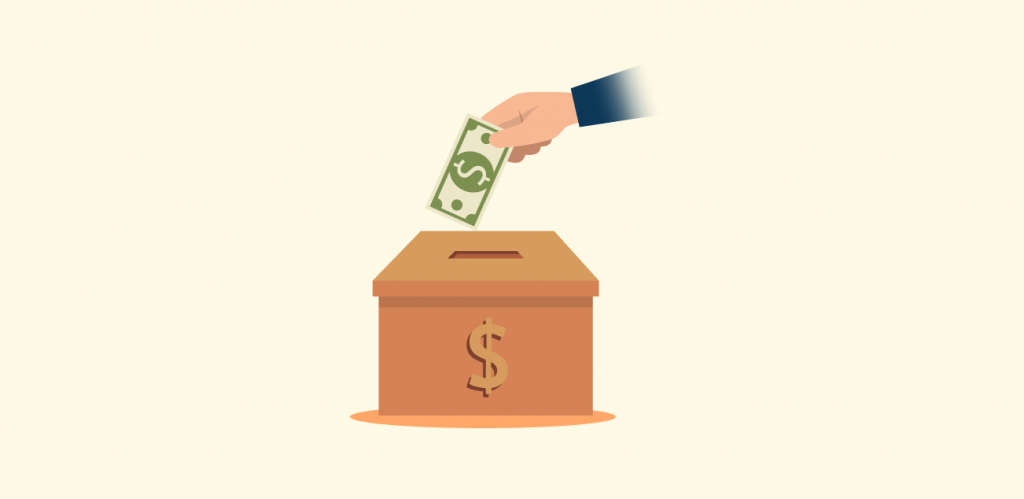 But, why choose a single platform when you can multistream to all of them and reach a far wider audience? Flutin allows you to multistream to various platforms (like YouTube, Facebook, Instagram, Twitch, etc.) at the same time. 

Charity Live Streams With Flutin
Here's how you can live stream for a charity via Flutin.
Step 1: Visit the official website of Flutin and log in to your account.
Step 2: Click on the purple "+New live event" button in the middle of the page. From the dropdown, you can choose to either go live instantly or schedule a live stream. 
Step 3: If you wish to go live instantly, you can do so after entering the event name, description, connecting your social media channels (for multistreaming) and choosing your preferred monetization methods. On the other hand, you can schedule a charity live stream by entering the event name, date and time, category, tags and description. You can then choose a monetization method and the channels you wish to multistream to. You can also add your custom logo during streaming. Click on the "Save as draft" button to save your event without publishing it or click on the "Save and publish" button to send it across.
Head over to Flutin and start streaming for a good cause today!
Related Topics:
Join our Facebook Community to get regular updates and interact with fellow streamers.
Follow us on our social media accounts:
Facebook Twitter Instagram Linkedin