It used to require a huge satellite truck, generator, cameras, microphones, cables, and a team of technicians to broadcast live from a remote location. However, live streaming has become more accessible over the last few years, especially for people with limited means and unlimited talents to be discovered by the world. Yes, we are talking about mobile live streaming and how going live has become as easy as whipping out your phones and tapping a few buttons. All you need for mobile live streaming is already available if you've upgraded your smartphone in the last five years. Mobile streaming has made it possible to broadcast anywhere and anytime. Let's take a look at how mobile live streaming is done like a pro.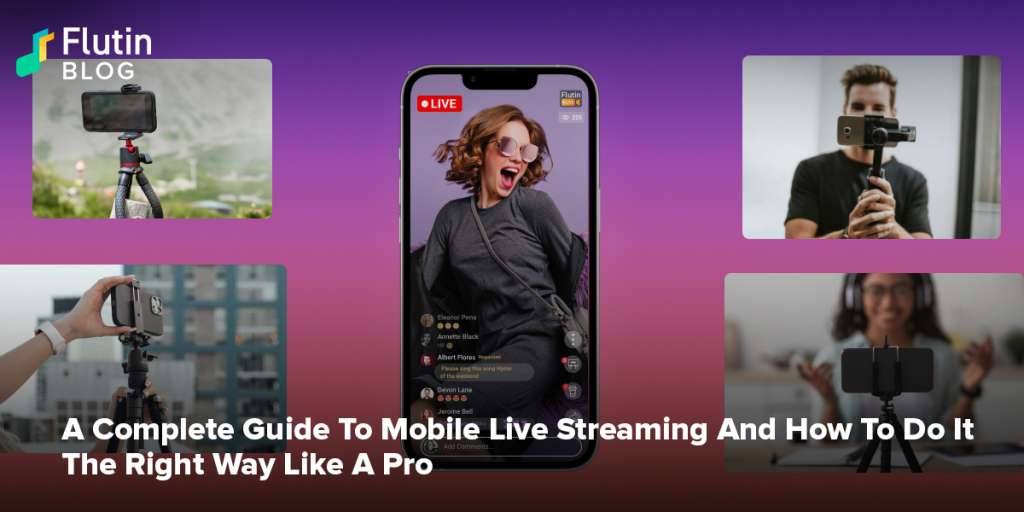 With the advancement of smartphones and technology, mobile live streaming is gaining rapid momentum by the day. Due to its affordability and ease, this type of broadcasting is often more accessible. Today, we are diving deep into everything you need to know about mobile streaming including the benefits it offers, the way to do it correctly, and the things you must keep in mind while at it. So, without further ado, let's begin our journey to the world of mobile live streaming.
Why should you live stream for your smartphone?
The convenience and affordability of mobile streaming are what make it so appealing. In comparison to investing in an elaborate recording setup, streaming from a phone which you already own is much more cost-effective. It is also an excellent way to capture happenings outside your usual recording environment. From sports to company events and fundraisers, it is ideal for all types of broadcasting events. And this is what is leading more and more people to utilize their smartphones in such a smart way.
What are the benefits of mobile live streaming?
Apart from being a more convenient and affordable alternative to live streaming in a full-fledged studio, mobile streaming goes a long way in offering a more flexible, fun and dynamic experience that eliminates the formal appeal. Besides, it's safe to say that the majority of the people on earth own a smartphone in this digital age, which dramatically increases your reach as well as makes you more accessible.
How does mobile streaming work? 
When it comes to mobile broadcasting technology, it's important to note that the mobile devices themselves are the key. In the past decade alone, smartphones have developed tremendously. For instance, the camera on the iPhone 12 Pro supports HDR and 4K video recording (up to 60 fps). Additionally, it operates in night mode, supports audio zoom, and offers stabilization support. On the other hand, the iPhone 6 that came out six years ago can only record 1080p video at 30 or 60 frames per second. While it is capable of broadcasting, it would be of much lower quality than professional streams.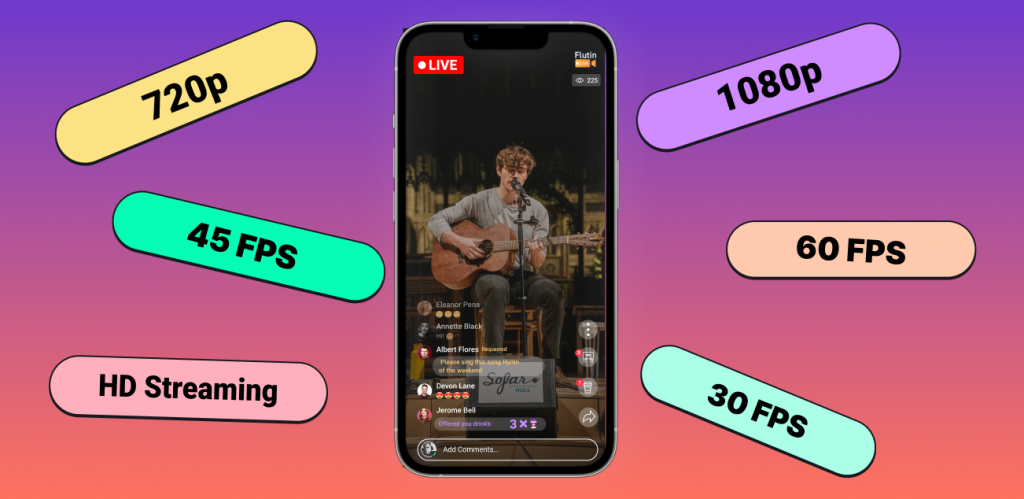 How do you live stream from your phone?
Here's a step-by-step guide on mobile live streaming and how to do it effortlessly.
1. Be prepared
Before you press the 'Go Live' button on your smartphone, it's important to lay out the goals and intentions of your live stream. When you have a clear vision of what you want to achieve from the live stream, the type of audience you want to cater to and the type of content you want to put out, all the steps below will become easier to align with those goals in mind.
2. Choose the best streaming platform
With countless options out there, it's easy to feel overwhelmed and pick a platform without putting much thought into it. But, what if your viewers are not at your chosen platform and they miss your live? This is why you must choose the ideal platform and that's Flutin.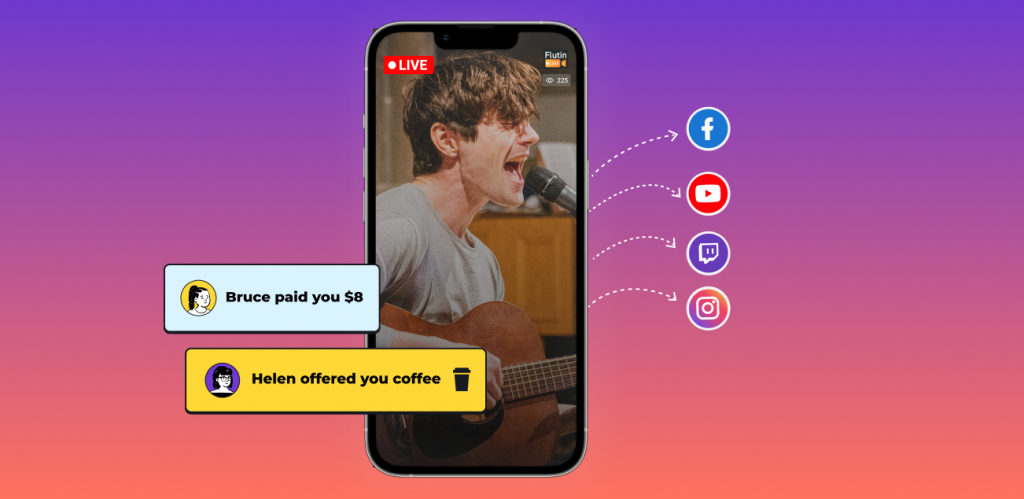 Apart from multistreaming to all your other social media channels (like Twitch, YouTube, Instagram, Facebook, etc.), you can also monetize your streams in various cool ways (like ticket sales, donations, paid requests, etc.), customize your streams (adding your own logo, tickers, etc.) and even engage in RTMP streaming.

3. Plan it out
Before you start streaming, it's always a good idea to chalk out some bullet points regarding the flow of the event. This way, you will not need to take awkward pauses or come off as unprofessional as you try to figure out your next course of action in front of a live audience.
4. Do a test run
Ensure that your streaming setup is running smoothly by conducting a few trials. The best way to ensure a smooth live broadcast is to make mistakes and iron out the kinks before you go live.
5. Begin streaming
Once you are confident that everything is fine, you can begin with your broadcasting.
Are there any additional equipment needed for mobile live streaming?
While your smartphone alone is enough, there are a few inexpensive types of equipment that can make your mobile streaming even better. Let's take a look at them.
1. External mic
You can improve your stream's audio quality by using an external microphone. Lapel microphones or handheld microphones usually work for broadcasts.
2. Lighting equipment
Professionals of all kinds use clip-on lights on their phones and laptops. Video quality is greatly improved when these small lights are used.
3. Phone stabilizer
Although many smartphones come with in-built stabilizing tools to reduce the shaking effect in videos, it is still good practice to use a tool to keep your phone still.
What are some useful tips for improving mobile live streaming?
There used to be a negative stigma associated with mobile live streams. It is possible, however, to boost your mobile live streaming results. Here are a few tips on streaming like a pro:
Lighting has a huge impact on the quality of your stream, so ensure that wherever you stream there is access to good lighting.
The camera angles and shots go a long way in setting the tone of the stream or conveying a message, so choose your angles wisely.
Use an external mic and stream at a place with minimal background noise for a better quality broadcast.
Make sure that the internet connection is fast and stable (a private connection is preferable).
In case you are using the 'selfie' mode to record yourself, make sure to hold your phone at least an arm's length away to be fully visible.
And there you have it – everything you need to know about mobile live streaming. Head over to Flutin and start having fun today.
Related Topics:
Join our Facebook Community to get regular updates and interact with fellow streamers.
Follow us on our social media accounts:
Facebook Twitter Instagram Linkedin