A webinar is one of the most useful digital business tools available today. With well-structured live webinars, you can keep your viewers engrossed for hours at end. Nevertheless, managing a live video streaming of a webinar can be hard enough without even having to deal with the technical aspects as well as the content. Today, we bring to you a detailed guide on hosting live webinars like a pro.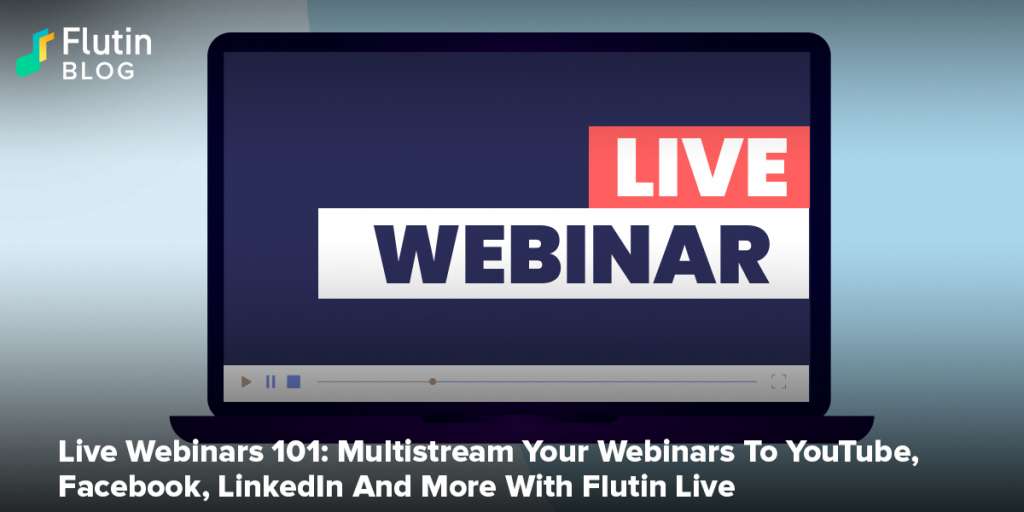 Today, live webinars are versatile tools for digital business, unlike any other. Creators are able to interact in real time with their viewers wherever they are through live video streaming of a webinar. Webinars are interactive, facilitate discussion, and can be easily incorporated with social media. This is the reason why 61% of marketers incorporate live webinars in their video marketing strategies. Several studies have also indicated that 20 to 40 percent of webinar attendees become qualified leads. Thus, you can already gauge the fact that live webinars are an incredible tool. So, today we dive deeper into live video streaming of a webinar.
Why should you choose live webinars?
Live webinars are currently the most popular type of webinar. Due to their versatility and interactivity, live webinars can be used for a variety of business objectives, such as:
Boosting your revenue by expanding your marketing reach
Reducing costs on travel and other things associated with organizing physical meetings
Supporting each aspect of the sales stream
Improving your business communication methods
Breaking geographical boundaries to reach potential leads across the globe
Repurposing the streams for further engagement on social media
How should you plan live webinars?
Your live webinar performance will be majorly dependent on the plan you articulate before its launch. For this reason, a structured approach is essential for guaranteed success. Below are a few tips on effectively planning a webinar.

1. Pick a proper theme
The first step in planning your live webinar is picking an engaging theme. Research your target audience and make sure your stream addresses some of their biggest questions. As you consider the content of your live webinar, think about what problems you are trying to solve. The key to keeping your viewers engaged is to provide value throughout the stream.

2. Design a script and other extra materials as required
The next step is to script your live webinar. Preparation will ultimately make your story work. Based on your primary live webinar goals, decide where to hold the webinar, whom to cast, and what equipment to use. Rehearsing is also an integral part of the preparation. Make sure you practice beforehand. If you're hosting guests, make sure they are prepared for the webinar well in advance.
3. Identify and know your target audience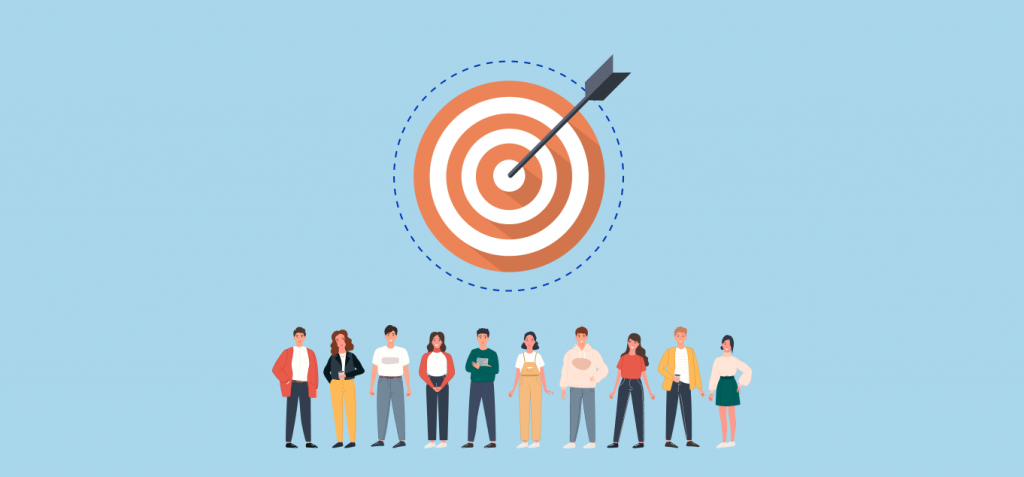 Gone are the days when viewers automatically followed any content they came across. Today, with the world coming closer together over the internet and an overflow of content everywhere, viewers are very careful about what they watch. This is why before a live webinar can be streamed, you have to build your audience. Ensure you use every tool at your disposal to gather viewers, such as social media, search engine optimization, email marketing, and content. You must get your audience excited and look forward to your scheduled event. It is equally important to make the event as memorable as possible.
4. Get your equipment ready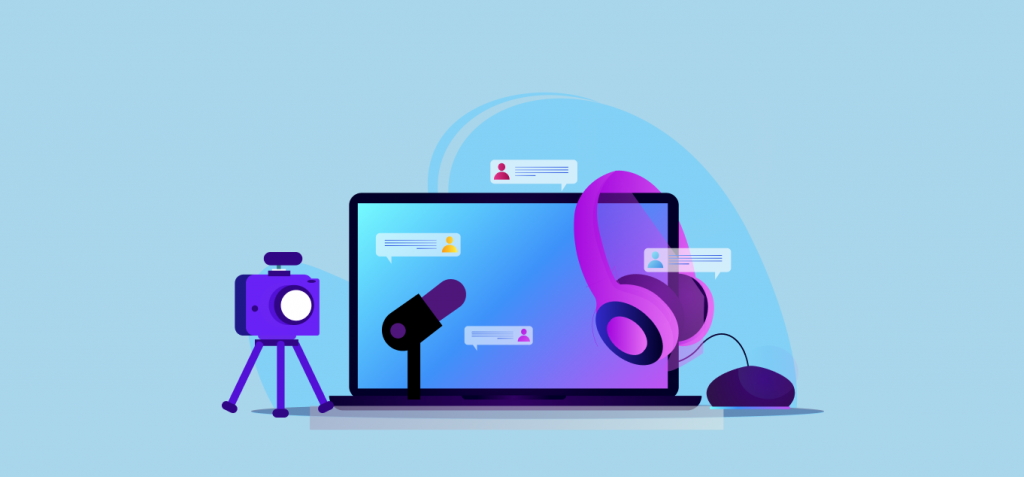 During a live event, you are often the only one in the studio (or your home). The most essential equipment includes proper lighting, a computer or a laptop, an additional screen, a microphone, a quality camera and an encoder (for software or hardware or both). Hosting a live webinar with several screens may be more convenient for some solo entrepreneurs. By doing so, they can have dedicated spaces to share screens and interact as well. After hosting a few webinars, it will be easier for you to determine the right course of action.
5. Never forget to do a test run
It is just as important to conduct technical rehearsals as it is to run through the script. To achieve a more polished and professional result, check how the lighting and setting will appear on the camera along with the angles you want to cover. It is important that your live stream doesn't crash. Therefore, ensure that your camera is fully charged, your internet connectivity is stable, and so on. Also, have backup lights, camera, microphone, encoders, etc. if possible.
6. Promotion is critical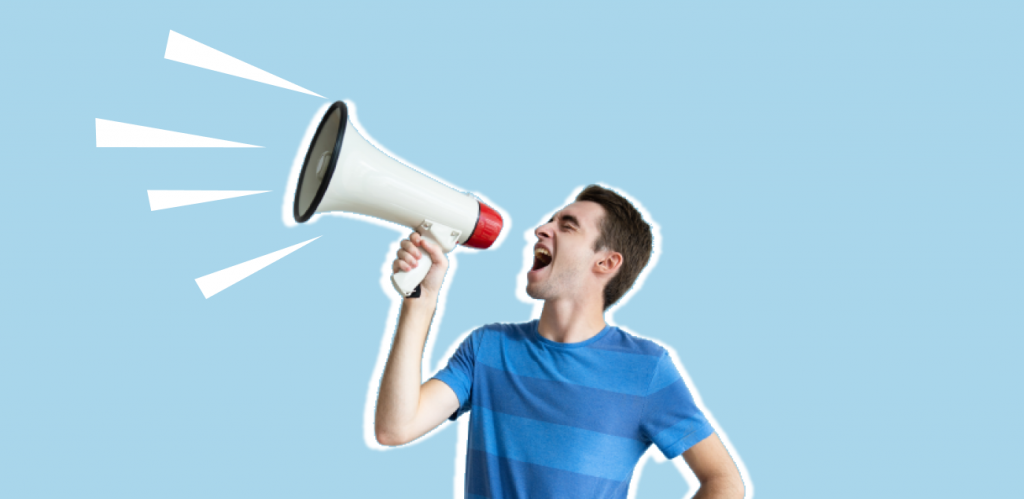 Use social platforms, google, email advertising, and content to draw attendees to your show beforehand. Want to broaden your webinar audience and increase social media engagement? Multistream your video in real time to grow your viewership like never before.
How can you multistream your live webinar with Flutin?
Picking the right social media platform is also a crucial part of planning. But, why stop at one when you can broadcast to them all? That's right, Flutin lets you multistream to all the mega streaming platforms such as Facebook, LinkedIn, YouTube and more. Follow the steps below: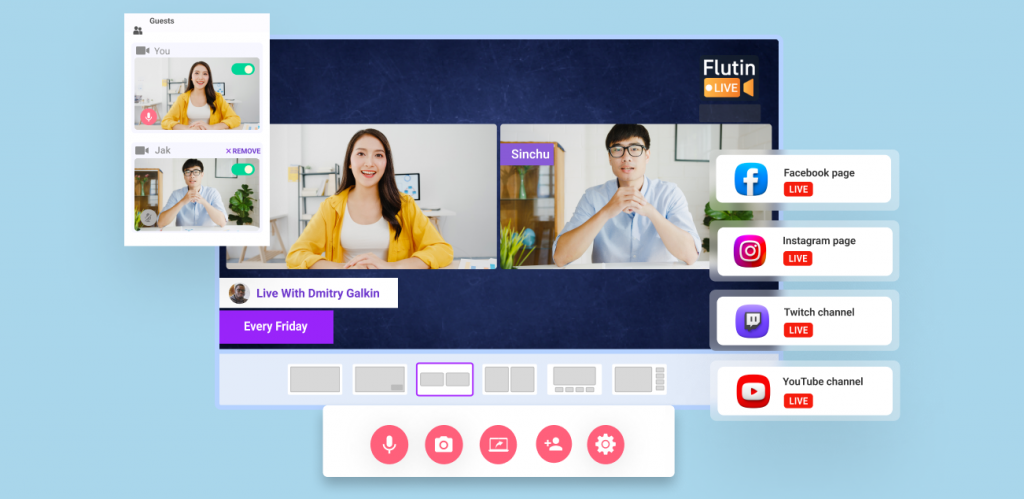 Login (or sign up) to your account on Flutin.
"Create new event" to schedule your live webinar or to go live instantly.
Fill the necessary event details on the next page.
Pick your preferred monetization methods.
Under "Broadcast channels", select the social media channels you would like to multistream to.
Publish your event or hit the "Go Live" button.
The first step to success in streaming live webinars is to have proper content and promotion plan in place. Get your equipment ready and test run as much as possible. Multistreaming can help spread the word much faster. So, head over to Flutin and get started today!
Related Topics:
Join our Facebook Community to get regular updates and interact with fellow streamers.
Follow us on our social media accounts:
Facebook Twitter Instagram Linkedin