Product launch is an essential step in the development and go-live process. A successful product launch can greatly influence how well your product is positioned in the market and how your target audience responds to it. However, market players often struggle with reaching the targeted audience and making product launch ideas successful. Most people are unaware of the power of live streaming and its ability to boost a product launch. Interested in finding out how? Learn how live streaming can help you boost your product launch.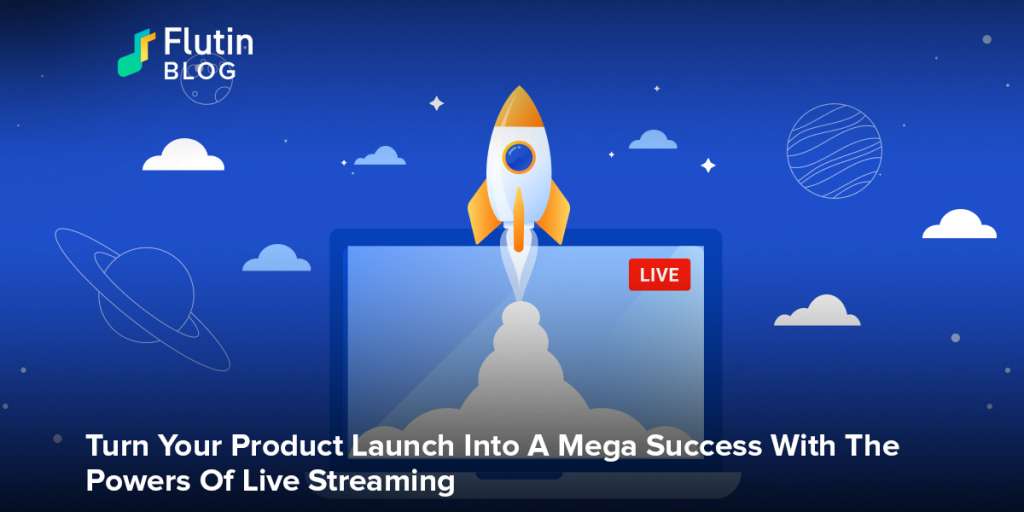 During its lifecycle, the product launch is a critical milestone. Perfecting it takes a great deal of effort. That's what you do in terms of preparing, planning, and pooling resources. A new product launch is all about getting as many eyeballs on it as possible, but if you do it right it will pay off. This is where live streaming comes into play. This article will reveal how to maximize reach by leveraging live streaming for your product launch ideas. It is already being done by expert marketers. It is also being done by big brands. What's stopping you?
What are some examples of blockbuster product launches?
The best way to start is to learn from the greats. Several brands incorporate live streaming into their product launch campaigns as part of their marketing strategies. Live streaming seems to be gaining popularity among big brands. Here are some popular examples:
During WWDC18, Apple built global anticipation by live streaming the event and letting fans watch it throughout the world.
Similarly, Google treats its Made by Google events as global events – they are live streamed for everyone to enjoy.
During its CES 2017 launch, Chevrolet chose live streaming to bring the 2017 Bolt EV to fans, both those at the event and those watching online.
The HERO4 was launched by REI and GoPro together in Seattle, where a live Q&A was conducted. Engaging audiences this way is the key to success.
With a red-carpet event, New Balance launched the 880V4 running shoe, streaming it live into retailers' and viewers' homes.
There is a wide range of industries that live stream their product launches, announcements or updates, from tech giants to car manufacturers and apparel companies. They do it because they know it works, which brings us to the next question.
Why does live streaming work?
Businesses and marketers use live streaming for more than just product launches. It is imperative that you consider live streaming whenever you need digital content to motivate engagement. The following are some reasons why live video is so effective:
In a study by the American Marketing Association, 73% of people preferred watching short videos to learn about new products.
According to a recent survey, 88% of people claimed that watching a brand's video has influenced their purchase decisions.
With mobile devices becoming increasingly popular, your stream will be accessible from any location and at any time.
With Facebook Live, you can reach more people and get more engagement. Shares, likes, and comments are all higher than regular Facebook videos.
A low barrier to entry in live streaming video production also plays a role in its popularity. Streaming websites and platforms are plentiful, as well, which helps.
How can you choose the right platform for your product launch streams?
Choosing a platform is an important decision. If you want your product launch to be successful, you have to match the product with the right audience. In order to do that, you should have a clear understanding of where your target audience is. The only problem is that nobody has the time to dive deep into social networks and streaming platforms. In lieu of that, here is a cheat sheet.
Platforms to reach the maximum audience
When your goal is to reach as many people through your live stream as possible, you should go with platforms having a wide user base and which are not specific to a certain genre of streaming. Here are some choices: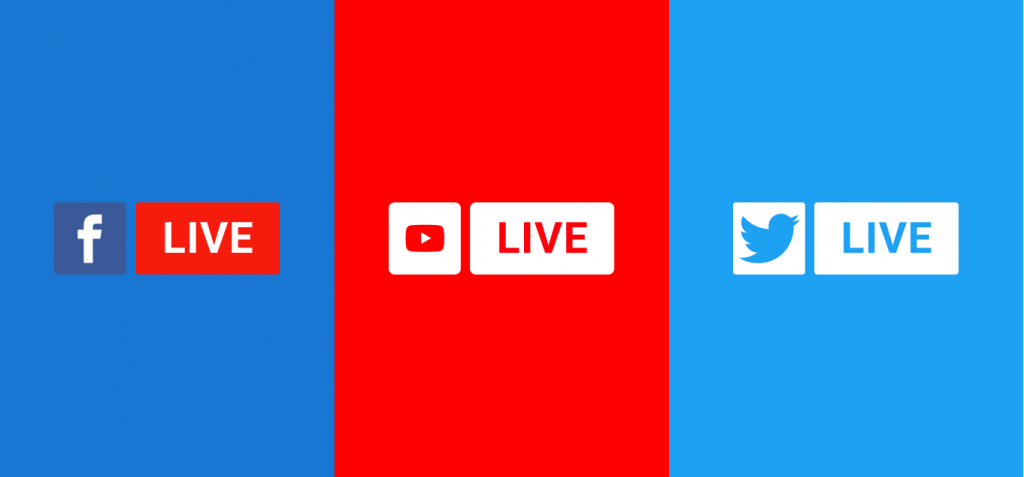 Facebook Live – Live streaming is available on Facebook Live, the most popular social network. Getting the most reach in most countries and across the globe is easy with this platform.
YouTube – YouTube is the world's largest video-on-demand platform. Google-owned, it offers organic and paid advertising benefits, making it a good choice.
Twitter – Among audiences, Twitter is the most popular social network for communicating with brands. Conversations are best had here.
Platforms for professional events
A more specialized platform will be more suitable if your primary target is other businesses. Moreover, if you need a live streaming tool to primarily broadcast business events, there's a right platform for that too: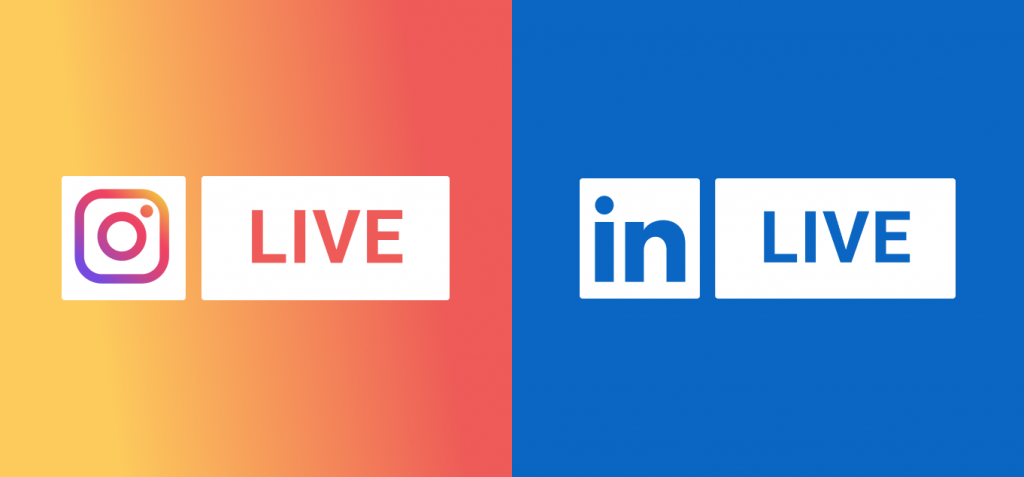 LinkedIn Live – With live video, LinkedIn Live is still the perfect platform for reaching business and professional audiences.
Instagram Live – If you're running a live event, anytime is the perfect time to go to Instagram Live. The platform is so influencer-heavy that you'll find just about any type of influencer willing to live stream your event for you.
Platforms for gaming streams
Gaming content is popular and growing. Platforms like Facebook and YouTube are hungry for a piece of the market. If you want to reach gaming fans on an exclusively gaming-focused platform, here are your options: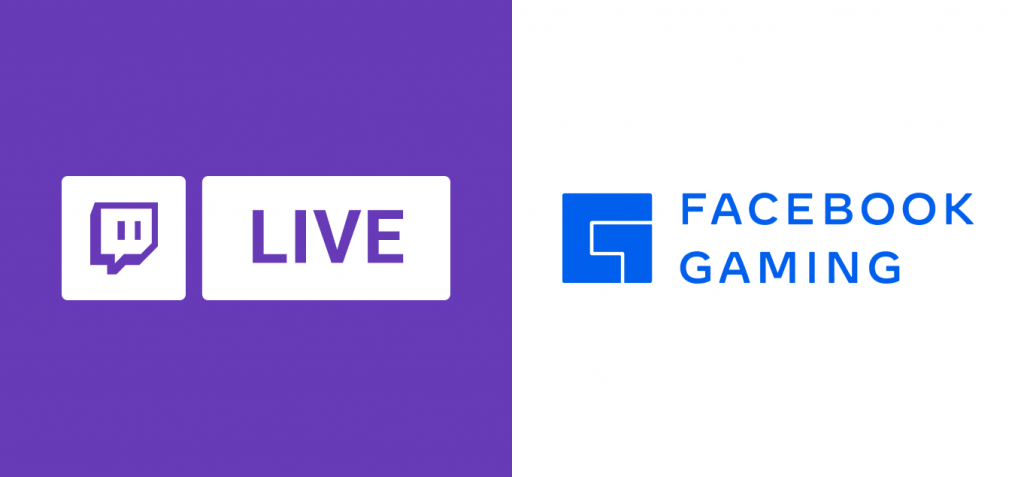 Twitch – The ancestor of all streaming platforms, Twitch boasts the most hours of live-streamed content viewed and an increasing audience base that is non-gaming.
Facebook Gaming – This section of Facebook Live for gamers is growing in popularity among streamers who do not want to face cut-throat competition like that on Twitch.
Platforms to reach local/regional audiences
YouTube, Facebook and even Twitch might be more suitable for an audience base that global. But, for certain regions, you might have to consider looking the other way. Some audiences can be reached via platforms popular only in their country, like below:
AfreecaTV – a live streaming service from South Korea.
DouYu – a live streaming platform famous in China.
KakaoTV – a live streaming service offered by Kakao Entertainment Company, a South Korean entity.
Enjoy multistreaming with Flutin
Even with the cheat sheet above, there are so many platforms to skim through and select just the right one for your needs. Wouldn't it be wonderful if there were one platform which would let you multistream to all the others simultaneously? This is exactly what Flutin does. Here are a few of its benefits in brief that will ensure the wild success of your product launch:
Multistreaming to all the giant streaming networks such as YouTube, Facebook Live, Instagram Live, LinkedIn Live, Twitch, and more
Monetization options include ticket sales, donations, paid requests, etc.
RTMP streaming to upto 5 destinations
Live video customizations including logos, captions and tickers
Sub-accounts under a primary account for each product
Supports pre-recorded as well as scheduled streaming

With Flutin, you can maximize your social networking reach and engage all your viewers.
What are some effective tips to ensure a successful product launch?
To make your product launch successful, you need to give your all. But, sometimes, even your all cannot guarantee a great event. You need to be on your toes before the camera rolls, during the launch, and even after the stream has ended. However, fret not. Below are some valuable tips that will help you get through it seamlessly and successfully.
Tips to follow prior to the launch
Get your brand ambassadors ready. If you give journalists, influencers and opinion leaders enough time to create buzz, they can do amazing things.
Get your audience warmed up. It is rare for even the biggest brands to launch a surprise product. To boost awareness and pre-orders, launch a social media campaign before D-day.
Publish pre-launch materials and send them to journalists and influencers. Don't expect them to stumble upon your pre-event campaigns by themselves. Prepare specialized materials ahead of time and send them across.
People should be able to order early. You can take a cue from Apple: always allow pre-orders. In the weeks following the launch, this tactic will increase sales.
Tips to follow during the launch
Don't hold back. Launching your product is an event. This is a front-page story. Get the media involved and alert the company's head. Give it the production value it deserves.
Broadcast your launch live. Ensure your message is tailored to your audience so that your stream has the maximum impact and reach.
Give your live stream viewers exclusive access. A pre-registration discount can boost the event's conversion rates, and it could also encourage brand loyalty.
Offer discounts to those who resolve queries about your products. Increase audience engagement while boosting sales. Streaming makes it possible for everyone to participate.
Giveaways are a good way to engage your audience. Make sure they are kept on their toes. A chance of getting something for free might make them stay longer.
Tips to follow after the launch
Create a campaign to upsell. Sales 101 states that you should try to sell a customer another product when they demonstrate a willingness to buy.
Keep an eye out for leads. Lead nurturing should be a topmost priority right after the product launch by coming up with ideas for email campaigns and remarketing strategies.
Customer retention is something which demands your investment and attention. Collect product feedback from the users of your products to know where to improve. Strategize a loyalty program to reward your loyal customers. Above all, make your customers feel appreciated and valued.
Repurpose your live streams. You can edit them into highlight videos and reels and publish them on various platforms to keep the anticipation going.
Live streaming is the key to taking your product launch ideas from good to great. And doing it on just one platform is doing your product and your hard work injustice. Head over to Flutin and start prepping for your product launch today.
Related Topics
Join our official streaming community and get tips to improve your social presence, hacks to increase brand engagement and generate more revenue.