There was a time, in the late 90s and early 2000s, when Bollywood music composer Himesh Reshammiya was everywhere and for all the good reasons. Each and every song he released became an instant chartbuster and the infectious hooks stuck to our ears as magnets stick to the iron. It's no wonder that HR gave us some of the biggest hits that we have ever witnessed. Today, we take a look back at the top 7 Himesh Reshammiya songs that continue to make us groove in our seats.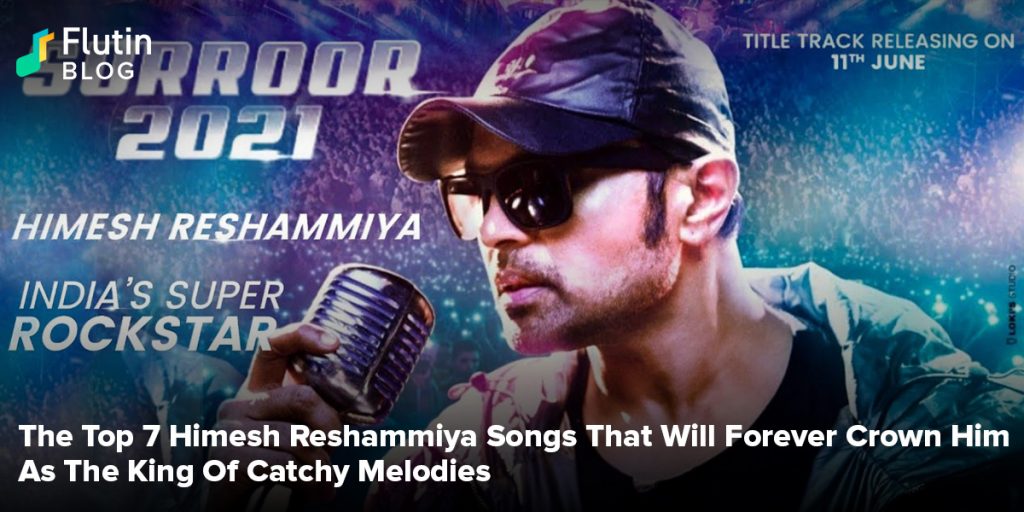 The superstar Bollywood music composer Himesh Reshammiya is back, as promised. And so his iconic cap and mic changed the game for the Indian music industry in the early 2000s. He recently shared the poster and teaser video of his upcoming album Surroor 2021 on social media and got us fans hyped up and hungry for his stellar boppers. Here are the top 7 Himesh Reshammiya songs to reminisce the singer's potential for catchy music and get yourself pumped up for his third studio album.

1. Aashiq Banaya Aapne


The film's sensual title track was a mind boggling hit that swept the entire nation. It featured his elongated note that would then go on to become his signature mark.

2. Jhalak Dikhlaja


Once Himesh realised how much his voice was loved by the nation, he went all out in the year 2006. Being the music director of 13 films in that year, Himesh lent his voice to at least one track from each film. And we are thankful that he gave us this extremely groovy party number.

3. Tera Surroor


Himesh's first ever album Aap Ka Surroor rewrote history when it came to pop album sales in the Indian music scene. And this title number was such a major hit that it later led Himesh to do a movie by the title 'Aap Ka Surroor'.

4. Naam Hai Tera


Before making her Bollywood debut with the movie 'Om Shanti Om', Deepika Padukone gained the spotlight when she featured in this track by Himesh. To say that it was a raging hit would be an understatement – the song is still on every music lover's mind as they subconsciously start to sing along whenever it's played.

5. Ahista Ahista


This title track from the movie 'Ahista Ahista' was a refreshing change from the kind of music Himesh was released back then. He aced this soulful number and did justice to Imtiaz Ali's beautiful lyrics.

6. Mujhko Yaad Sataye Teri


You cannot forget this incredibly infectious number from the movie Phir Hera Pheri. There's something about Himesh's distinctive style and the offbeat hip hop music in the background that never makes us bored of this song, regardless of how many times we hear it.

7. Tu Yaad Na Aaye


Himesh's first album 'Aap Ka Surroor' gave us a lot of incredible songs. And this is definitely one of them. It became the ideal song for youth to express how they feel about their special someone.
These were the 7 raging hits by Himesh Reshammiya that prove his musical genius. And we can only imagine what the bop machine has in store for us with his third album. Till then, jam to Himesh's biggest hits on the Flutin app and get your groove on.