Let's face it – it is very frustrating when you are playing the antakshari game with your friends and you get stuck in between. You cannot afford to lose as you will never hear the end of it. That is why we bring to these lists of Bollywood antakshari songs beginning with different letters to help our beloved readers have the last laugh. Today, it's the turn of the letter 'N'. Check out our Bollywood antakshari songs list to ace the game.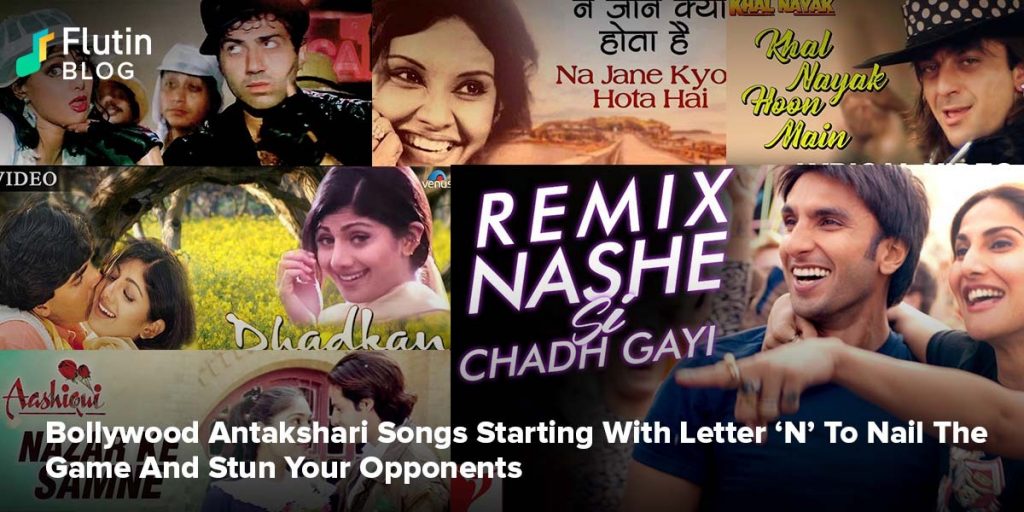 When playing the antakshari game, we often worry about having to sing with unusual letters like 'X', 'Q' or 'V'. However, these letters seldom make their appearance in the game. The real challenge is with common letters like 'A' or 'M'. You often run out of antakshari songs to sing with such letters after a while. However, we have got you covered. Today, we take a look at the antakshari songs list for the letter 'N'.
1. Na Jaane Kahan Se Aayi Hai


'Na Jaane Kahan Se Aayi Hai' is a classic track from the movie ChaalBaaz. It's one of Sridevi's most iconic songs and will definitely be the mood setter for the game. Besides, it is incredibly easy and fun to sing along to.

2. Na Jaane Kyon Hota Hai


'Na Jaane Kyon Hota Hai' is an evergreen song from the 1975 masterpiece Chhoti Si Baat. The legendary Lata Mangeshkar sways us away with this song every single time we listen to it. Sing this loud and watch everyone relating to the lyrics and smiling widely.

3. Nayak Nahi Khalnayak Hoon Mein


Even as we write the song title, a young Sanjay Dutt in a stylish suit and hat flashes across our eyes. Yes, this is that epic of a song. Show everyone who is the boss of the game with this track and have some fun teasing your opponents.

4. Naach Meri Bulbul


You cannot deny that the fun Kishore Kumar songs are the best to sing with a group of friends. This all-time hit is one of those songs which you wish you could have remembered to sing after the game is over. Well, we have now made sure you won't forget it.

5. Nashe Si Chadh Gayi


Speaking of upbeat and feel good songs, this song is simply irresistible when it comes to vibing along. Even if you are not high on alcohol, you will definitely get high on the resulting atmosphere.

6. Nazar Ke Samne


Before there was Arijit Singh's iconic 'Tum Hi Ho' from Aashiqui 2, there was Kumar Sanu's 'Nazar Ke Samne' from Aashiqui. Take this moment to express your love for your special someone or your best friend in the game and watch them go red from blushing.

7. Na Na Karte Pyar


'Na Na Karte Pyar' is that one 2000s song from the movie Dhadkan which we all wished we could sing to someone when we were young. Now is the time to make that wish come true.
However, if you're looking for something more exhilarating, you can elevate your Antakshari Game by live streaming your melodious voice on top social media platforms.
Live streaming has truly breached all boundaries in entertainment world and has become a powerful tool marketers. Many companies have even turned their attention towards live streaming for business in an attempt to capture the vast reach of this medium.
Flutin Live acknowledges the unbelievable opportunities for growth through live streaming and provides ultimate streaming features that helps new creators to maximize their potential.
Get started for Free