Since the days of silent cinema to today's technologically immersive experience, music has been that strong supporting character that has given the stories the ultimate tool to tell its tale enchantingly. And Hollywood movies have been no exception. Believe it or not, musical movies have stood the test of time in Los Angeles' grand movie industry. So today, we're bringing to you the 8 best musical movies of all time.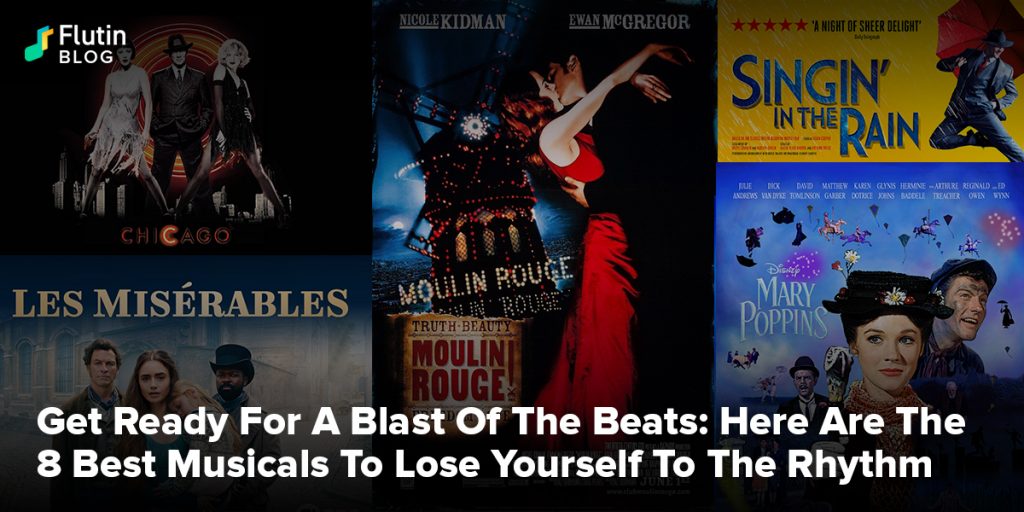 Musical movies indulge the audience in a uniquely emotional manner that is too touching to put in words. It pushes us to let our imaginations run wild and embrace a world where the definition of reality knows no bounds. Hollywood movies are no strangers to this phenomenon. To help you indulge in this out-of-the-world experience, we have compiled a list of the best musical movies of all time.

1. Singin' In The Rain


Remember Tom Holland's brief but incredible performance on Lip Sync Battle before he went on to ace Rihanna's Umbrella? That was this iconic musical film's re-enactment. This is the masterpiece that intensified the spot of musicals in cinematic history.

2. The Lion King


We're sure this one will give you a big euphoric blow in your face. The Lion King is an all time classic and probably the most popular of all musical films. Reproducing Shakespeare's Hamlet amidst an African savannah, it's a powerpack of emotions in all forms.

3. Mary Poppins


This is a kids' favorite – and, we're sure, it used to be yours as well back when we could get away with having the classic mushroom cut. In a world of school, homework and limited playtime, Mary Poppins helped kids across the globe delve into a surreal realm of creativity and play.

4. La La Land


The Ryan Gosling starrer Academy Award-winning film brought forward the magic in melody again by looking back on the genre's glorious history. Emma Stone and Hollywood's heartthrob got together to bring us a modern day musical that has successfully won our hearts. 

5. Les Misérables


This musical boasts of a strong thematic plot that has been strung together with emotions. From a mind-blowing plot to live performances by the cast, this musical surely redefined how it is done in this genre. 

6. Mama Mia!


Raise your glasses if you're an ABBA fan too! This must-watch musical features some of the greatest hits of the mega group. And if you want more, then there's a 2018 sequel for you to enjoy.

7. Moulin Rouge!


Ah, to fall in love in Paris – that's everybody's dream! Especially after watching this masterpiece starring Ewan McGregor and Nicole Kidman. Picturised on songs from legends like Madonna and Elton John, this movie makes us fall in love with the idea of love.

8. Chicago


The winner of six Academy Awards (including the Best Picture award) portrays a gripping tale set amidst the glittering glory of the Jazz days enacted by a star-studded cast. It's surely a musical that does the genre justice and takes it to ten notches higher. 
Musical movies create long-lasting impressions of their stories and characters by telling the tale with the help of spectacular songs. Install the Flutin app to listen to these songs for free and dive deeper into your creative world anywhere, anytime!