From early life to unknown facts, know everything about this 17-year-old pop star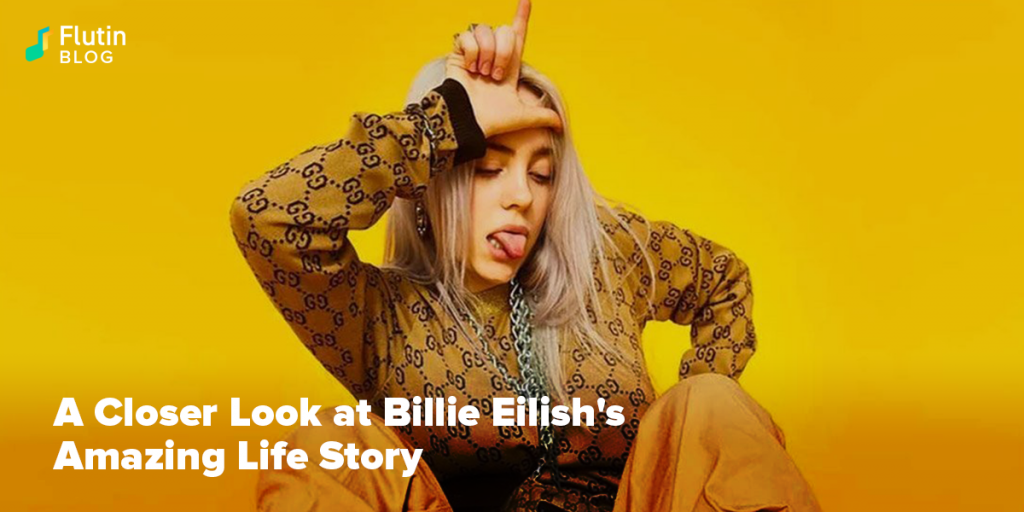 Being just seventeen years old, Billie Eilish (an American singer and songwriter) has managed to create a huge buzz in the music industry since her debut single "Ocean Eyes" which she co-wrote with her brother. Since then, her rise to stardom and fame has been incredible. Today, she is one of the most popular and listened to artist in the world. But, there's a lot to the story of this teen sensation that people don't know. From why she doesn't smile in pictures to a disease she lives with every day, read on to know everything about this terrifically talented and rebellious artist.
Childhood
Billie Eilish was born on 18th December 2001 in Los Angeles, California. Her full name is Billie Eilish Pirate Baird O'Connell. Her parents, Maggie Baird and Patrick O'Connell, were popular artists themselves. Hence, she was introduced to plenty of music and instruments from a young age. 

However, Billie Eilish does not come from wealth. She grew up in a disorganized house where her parents slept in the living room to make sure that she and her brother had the two bedrooms to themselves. Billie Eilish and her brother were both homeschooled. While the rest of the kids were busy playing and studying, Billie was writing her very first song called "Fingers Crossed" which she claims is inspired from the show "The Walking Dead".
Career
Billie Eilish first recorded the song "Ocean Eyes" in October 2015 and it was uploaded on SoundCloud at the beginning of 2016. By the end of March that year, the music video was also released. Within a short period, the song garnered about 10 million hits. Inspired by this unexpected success, Billie Eilish recorded four remixes of her debut single which also became massive hits. This gave Billie the courage she needed to go ahead and thrive in her music career.

Billie Eilish went on to record several songs like "Bellyache" and "Bored" (which was featured in the famous Netflix series "13 Reasons Why"). She also went ahead and collaborated with stars like Vince Staples and Khalid to create one hit after another. Her song "Lovely", created in collaboration with Khalid, made the producers of "13 Reasons Why" buy its rights and feature it exclusively in their series. Currently, Billie Eilish's career has taken her from performing in front of 500 people to more than 40,000 people. She has more than 20 million followers on Instagram.
Unknown Facts
While all this seems like a dream for most of us, Billie Eilish struggles from certain things like other human beings do.
She is excellent on-stage, but off-stage, the massive fame and media attention tend to overwhelm her and make her feel lonely. 
The singer faces huge criticism for not smiling in pictures. But that hasn't changed anything. According to Billie, smiling makes her feel weak and powerless. 
Billie Eilish suffers from Tourette Syndrome. 
She also suffers from depression. The song "I Don't Want To Be You Anymore", which is about a girl who is loved by millions but hates herself, is an indication of that fact. 
She is also often criticized for her eccentric dressing sense, but she doesn't seem to care about it at all. 

Despite being heavily criticized by the media and certain people, Billie Eilish still has a strong fan following who understand and appreciate the way she is. We hope that she overcomes her battles and continues to inspire millions of youngsters to believe in their dreams.