Bollywood musical duos have taken charge of the Indian music industry and taken it to great heights since the inception of Indian cinema. Such Indian musical duos have helped the rhythm of our land achieve unimaginable milestones. Today, we take a look at 10 musician duos who were a gift to Indian cinema.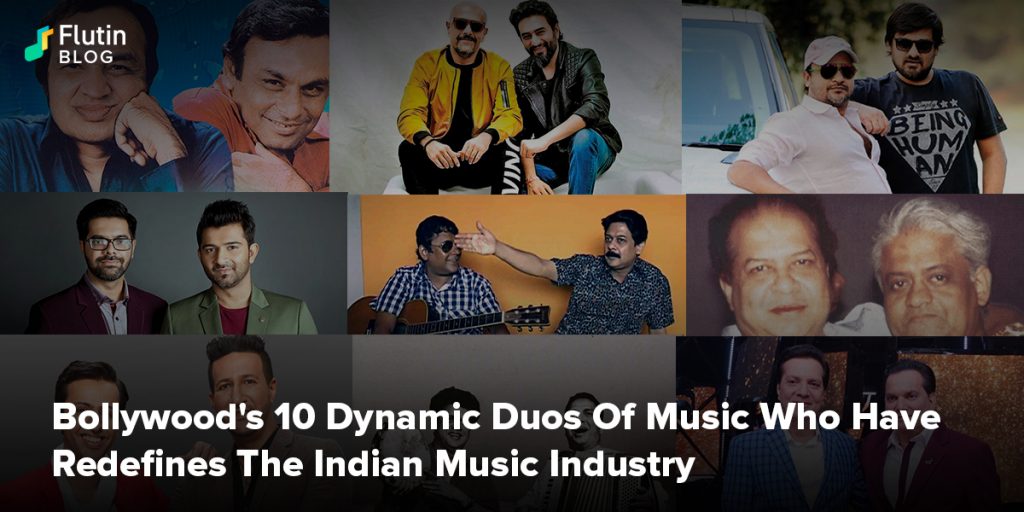 Since time immemorial, musical duos have continued to reign over the Indian music industry. Beginning with the very first director duo of Husnlal Bhagatram (1914-1973), the tag team of musician duos have always taken Indian music to unexplored realms of genius. Here's our pick of the 10 best Indian musical duos to have ever graced the Indian cinema.

1. Kalyanji – Anandji


They began their careers in the 1950s and went on to be the mastermind behind the iconic soundtracks of movies like Laawaris, Haseena Maan Jayegi and Don.

2. Shankar – Jaikishan

This duo has been the inspiration for many of Bollywood's music composer teams. Throughout their career, they have composed numerous evergreen hits and have been given Filmfare Awards nine times for their work.

3. Nadeem – Shravan


These melody makers ruled Bollywood from the 1990s to the early 2000s. Their legacy includes super hit tracks such as Tum Dil Ki Dhadkan Mein, Nazar Ke Samne, Jeete To Jeeye Kaise and Dekha Hai Pehli Baar among countless others.

4. Jatin – Lalit

Since debuting in 1991, this sibling duo has made huge contributions to Indian music. They are responsible for megahit tracks of Dilwale Dulhania Le Jayenge, Kabhi Khushi Kabhie Gham, Mohabbatein, Fanaa and Khiladi to name a few.

5. Anand – Milind


This is yet another sibling duo that has taken the Indian music industry by storm. Their most memorable songs include Husn Hai Suhana, Papa Kehte Hain and Dhak Dhak Karne Laga among others.

6. Sachin – Jigar

Sachin – Jigar are the next generation duos who are responsible for composing numerous party anthems to dance at clubs. Some of their groovy tracks include Beat Pe Booty, Chaar Baj Gaye and Dance Basanti.

7. Vishal – Shekhar


This duo is probably the most renowned music duo in Bollywood. They have composed, sung and written phenomenal songs for movies like Dostana, Anjaana Anjani, The Dirty Picture, Golmaal, Bhoothnath, Om Shanti Om and so on.

8. Salim – Sulaiman


Salim – Sulaiman is a Daytime Emmy nominated musical duo who have delivered almost all genres of brilliant compositions. Their endless list of superhit tracks includes O Re Piya, Kurbaan Hua, Mar Jawaan, Chak De India, Aadha Ishq and Ainvayi.

9. Sajid – Wajid


Beginning their career in 1998, they came in with a banger for the movie Pyar Kiya To Darna Kya. Since then, this composer duo has been the musical brain behind most of Salman Khan's blockbuster movies like Tere Naam, Mujhse Shaadi Karogi, Partner, Veer and Dabangg.

10. Laxmikant – Pyarelal


We had to end the list with the legends of music director duos. They are probably the most celebrated duo with masterpieces in various genres including typical Bollywood style, folk, semi-classical and western among others.
These were our pick for the best musician duos who have led the inclusive growth of the Indian music industry. You can find all their outstanding compositions on the Flutin app and listen to their genius creations anytime you, please.