Bollywood veteran actor Naseeruddin Shah can be associated with some of the most phenomenal movies ever created in the history of Indian cinema. While people are quite familiar with his professional front, there is a lot more to the legendary actor than meets the eye on the screen. Today, we bring to you some rare facts about Naseeruddin Shah which will have you mesmerized by this multi talented actor.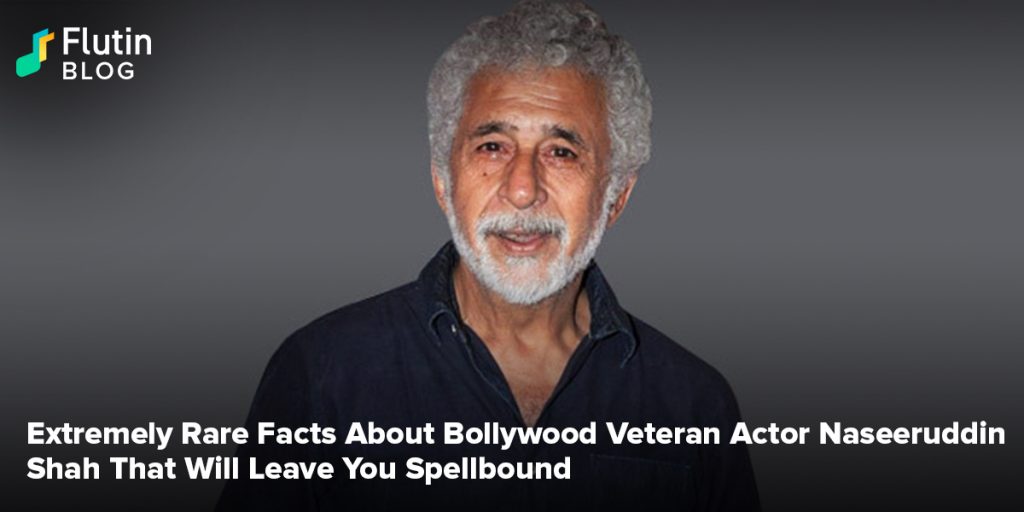 In the world of cinema, Naseeruddin Shah is known as an outstanding Bollywood veteran actor who has left his mark not only in the realm of Indian cinema but also in the global sphere. He is a multi talented persona – being an actor as well as a director. However, people do not know much about his real life, away from his reel life. Behind his magnanimous career spanning over 4 decades lies his struggles and silent cries which got him to the top. Check out some rare facts about this icon's life which will leave you jaw dropped. 
1. Strenuous Relationship With His Dad

Naseeruddin Shah did not have a smooth or easy going relationship with his father, Aley Mohammed Shah. This friction was a result of high expectations of his father from him when it came to academics. In fact, his father was gravely disappointed when Naseeruddin decided to pursue acting.

2. Early First Marriage

Naseeruddin Shah married his first wife at the age of 19. However, this is not the shocking bit. He fell in love with a 34-year old lady, named Purveen, who was a Pakistani medical student at Aligarh Muslim University. However, the marriage tanked when Naseeruddin Shah got into the National School of Drama.

3. Disappointing Fatherhood

Naseeruddin started seeing his family as an obstacle to his new way of life he found at NSD. He broke contact with Purveen, who shifted to London with his baby. This resulted in Shah not seeing or contacting his daughter for 12 straight years. It's ironic how similar his real life is to his character in Zindagi Na Milegi Dobara.

4. Weed Enthusiast

Naseeruddin Shah has never shied away from being vocal about his love for smoking pot. In fact, he has openly revealed that weed helps him think clearly and that he was merrily stoned in many phases of his life.

5. Never Call Him A Method Actor


If you ever get the opportunity to meet the actor in real life, remember to never compliment him by using the term 'method actor'. Shah has stated that he actually wanted to be a singing, dancing commercial actor but failed at it.

6. Saved by Om Puri (literally!)

This one is quite a dramatic incident. There was a time when Naseeruddin Shah was the first preference of every director. This led Rajendra Jaspal to stab Shah out of fury since Shah was getting the roles he desired. It was none other than Om Puri who took Shah to the emergency and literally saved his life.
Naseeruddin Shah has seriously led an amusing and interesting life, which many don't know about. Regardless of his life events, Shah has delivered stellar performances throughout his career. Listen to his greatest hits on the Flutin app and admire the actor's mind blowing talents.