In a country full of cricket-frenzy people, it's not surprising that Bollywood has produced some inspiring cricket based movies to portray the passion and love for this sport. With the IPL season going on, let's take a look at 10 of the best cricket movies that Bollywood has ever made.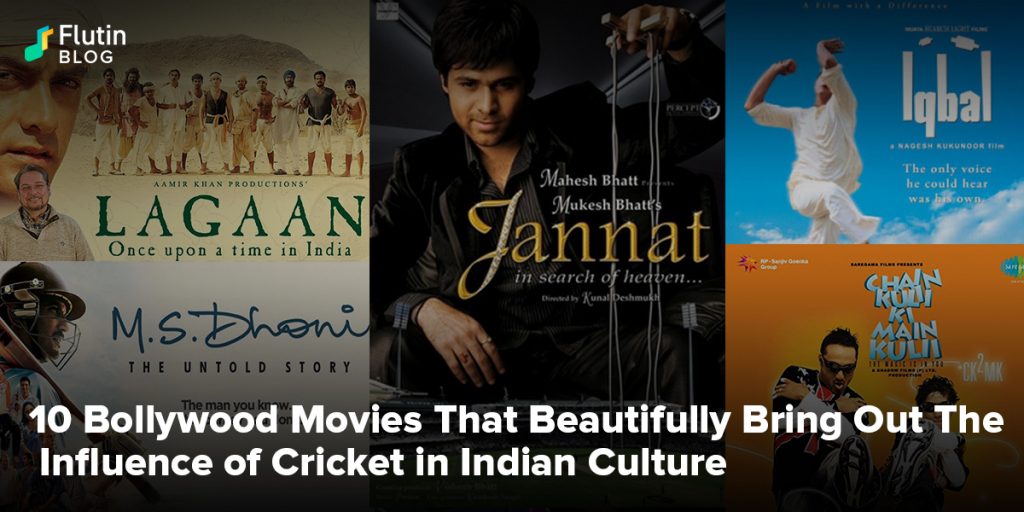 If it weren't for COVID-19 this year, the IPL grounds would have been studded with big Bollywood stars and thousands of fans alike. But, that's not the only time Bollywood and cricket have come together. In this cricket-crazy country, Bollywood has given us some incredible cricket based movies to strengthen our love for the sport even further. So, while you can't enjoy this year's IPL in the full flow, watch these 10 cricket movies that will rekindle the inner fire in you.

1. Lagaan
A bunch of Indian villagers beating the Britishers at their own game to not have to pay taxes – Lagaan tells a beautiful tale of how united Indians are through this incredible sport. In fact, Lagaan is counted as one of the best Hindi sports movies of all time. "Baar Baar Haan" is what we say when watching this movie again and again.


2. Iqbal
A mute and deaf boy(played by Shreyas Talpade) with a dream to play for the country gets trained by an alcoholic former cricketer (played by Naseeruddin Shah). Spotted by Kapil Dev (as himself), who makes his dream come true – Iqbal is an inspiring movie for all those young boys out there who aspire to get there someday.

3. Chain Kulli Ki Main Kulli
A boy holding on to an old bat convinced that it's the same bat that belonged to World Cup-winning captain Kapil Dev and believed it would give him magical powers to play. Unbelievably later, he is made to realise that the magic resides in his own heart and passion is truly a treat to watch any day.

4. Patiala House
A young British Indian boy (played by Akshay Kumar) finding his true calling in cricket while going against his father's dream at the same time is a heartwarming movie to watch any day. Besides, Akki's amazing bowling capabilities are always a delight to watch.

5. Dil Bole Hadippa
Did you know that Rani Mukherjee became the first actress to play cricket on screen in this movie? Even though it didn't churn the box office numbers that it would have liked, we feel it's a fun movie to watch any day. 

6. Jannat
Jannat is a bit different from other Bollywood movies in this genre but equally iconic. A story about the match-fixing world behind cricket's glamor, it's certainly an interesting watch.

7. Hattrick
This one is for all those out there who are more of a cricket fan than a Bollywood fan with three simultaneous plots.


8. MS Dhoni: The Untold Story
Is it a biopic? Yes. Does it revolve around Dhoni's struggle in life to reach the top? Yes. Does it portray a legendary performance by the late multi-talented actor Sushant Singh Rajput? Yes. Do we care that it technically does not belong in this list? Absolutely not.

9. Stumped
This is another unusual story that has cricket as its backdrop but is a very heart touching movie. While the whole nation was glued to the TV to watch the 1999 World Cup, India was fighting Pakistan at the border.

10. Say Salaam India
This one has a very refreshing and realistic vibe to it. Remember waiting for the games period in school to go out on the grounds and play cricket? Yes, this movie will remind you of those incredible times.

There is no better way to get hyped up this IPL season than watching the above thrilling Bollywood movies about cricket. And after you're done watching them, you can install the Flutin app to listen to the songs for free to continue that vibe. You might be delighted to know that on HomeStars Rapchik, the rap talent show organised by Flutin, numerous rap artists will take your breath away. Check them out on our official website and social media channels.