Bollywood has also been known internationally for creating incredible Hindi songs in all genres since ages. But, certain Hindi Bollywood songs can move even foreigners out of their seats and onto the dance floor. Check out 10 such Bollywood songs that are perfect party numbers.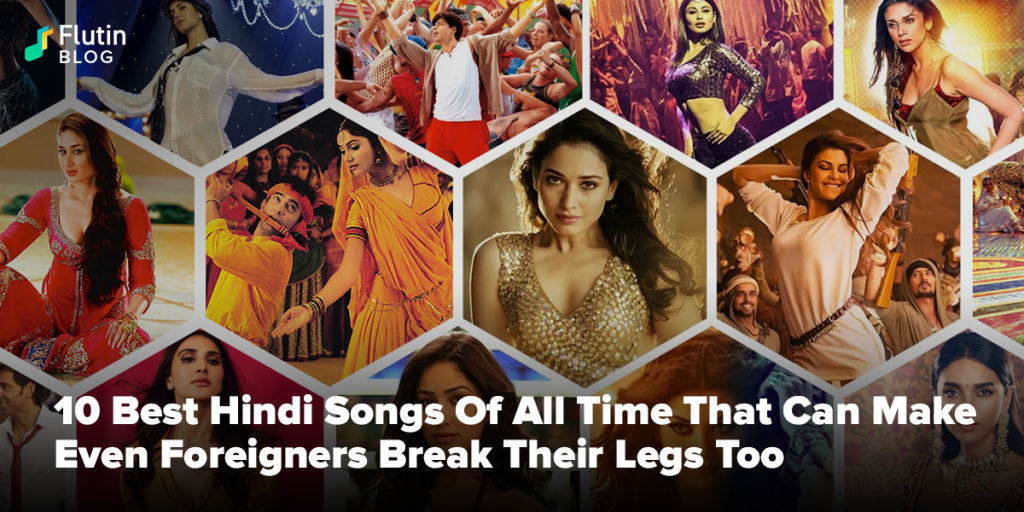 We Indians are no strangers to Bollywood's catchy dance songs and party numbers. However, there are specific Hindi songs whose beats are so incredibly groovy that even foreigners would not be able to keep themselves from showing some moves despite not understanding the lyrics. We bring you a list of 10 Hindi Bollywood songs that prove music needs no language.

1. I Am A Disco Dancer – Disco Dancer
This song is definitely one of the most memorable Hindi songs ever created. The only part of the song that foreigners would understand is the hook. But, the beats are so catchy that outlanders would find it a battle to not move to it. In fact, when this song was released in the 1980s, it became an instant hit across the Soviet Union.

2. Tunak Tunak Tun – Daler Mehndi
Absolute party numbers come and go. Then certain iconic dance songs become an international hit. Yes, this song has already made foreigners break into a dance and still continues to do so. The song became an instant hit from Germany to Korea in the 1990s. It even managed to make the legendary Jackie Chan dance to it at the 17th Shanghai Film Festival.

3. Kar Gayi Chull – Kapoor And Sons
Keeping the ferocious moves of Alia Bhatt and Siddharth Malhotra aside, the sick beats of this song are so catchy that it will stay in your mind for a long time. There's no doubt about the fact that this is one of those Bollywood Hindi songs that would make everyone throw their hands up in the air regardless of where they are from. 


4. Jai Ho – Slumdog Millionaire
When the Academy Awards honours you with an Oscar for the Best Original Song, you know it can't get any better than this. This is probably the only Indian song to earn the highest badge of international recognition. A.R. Rahman's superb composition makes it impossible to let oneself set free.

5. Kala Chasma – Baar Baar Dekho
This is another one of those infectious Bollywood songs that stick with you for a long time. Such has been the case with foreigners as well. After being performed at a show in England, it became immensely popular there.

6. Badtameez Dil – Yeh Jawaani Hai Deewani
Speaking of dance songs, we simply cannot ignore this jaunty melody with the catchiest chorus of all time. The music is enough to make foreigners groove in their seats. Show them the video Ranbir Kapoor's pops, locks and hip thrusts and they'll definitely lose it.


7. Chaiyya Chaiyya – Dil Se.. 
One of the best Hindi Bollywood songs by the legendary composer A.R. Rahman – you don't necessarily have to understand the lyrics to appreciate its beauty. It will make foreigners want to dance on the rooftops of trains as well.

8. Dum Maro Dum – Hare Raama Hare Krishna
This song has gone down as one of the most sensational Hindi songs ever created. The enchanting voice of Bhosle paired with the psychedelic punk music of Burman is impossible not to dance to.

9. Mauja Hi Mauja – Jab We Met
The ending song to this incredible Imtiaz Ali movie became an instant hit that was played everywhere. The incredible beats with a touch of Punjabi style are too marvellous and groovy to not move to.


10. Roop Tera Mastana – Aradhna
How do you not jazz or twist to this iconic song? We would actually like you to play this song to a foreigner (if you know one) and watch him or her go from bobbing their heads to moving their hips.
Bollywood has never failed to give us some amazing Hindi songs that are meant for one to groove to. Rekindle the inner dancer in you by listening to these exceptional Bollywood songs on the Flutin app for free.