The Padma Shri recipient and national award winning Bollywood actress Vidya Balan is one of the leading women behind changing the male-centric pattern of Bollywood movies. Whether it was her being an outsider to the entertainment industry, starting out as a TV actress or breaking through barriers to deliver mega-hit movies in mainstream Indian cinema, Vidya Balan has made (and is still continuing to make) a significant impact with her groundbreaking movies and her boldness in portraying characters that makes others' toes sweat. Today, we take a look at the incredibly inspiring tale of Vidya Balance life.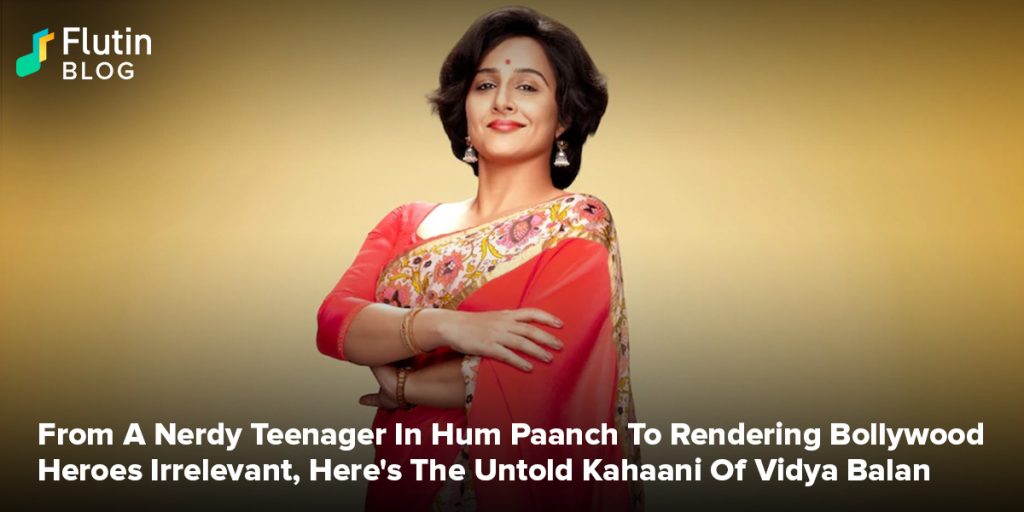 Cable TV was all the rage back in the 90s, similar to the current frenzy around streaming platforms like Netflix and Amazon Prime. It was in those days when we were introduced to a dorky bespectacled girl named Radhika Mathur played by Vidya Balan. Little did we know back then that this incredible load of talent would not only break stereotypes in Bollywood but also change the way the audience perceives and feels about Indian cinema. She is a powerful Bollywood actress who has shattered many barriers by carrying entire movies on her shoulders. Today, Vidya Balan resonates with not only passion and determination but also fierce woman empowerment. Here's a brief account of Vidya Balan's life which encourages people every day to be the harbinger of positive change.
Balan As A 'Baal' (Child)

Born into a Tamil Brahmin family in Mumbai (the heart of the Indian entertainment industry), Vidya knew her life's calling from a really tender age, unlike most others. However, her parents started taking her passion seriously in the early 90s. As the entire nation grieved the gigantic loss of Oscar award winning director Satyajit Ray, a thirteen year old found herself unable to cope with the grief and move out of her bed. Since then, Vidya's family has been the strongest support system in her life. Despite her fiery passion for acting, she went on to earn a bachelor's degree in sociology as well as a master's degree.
The Fruits Of Perseverance

Vidya Balan's journey to becoming the proclaimed actress she is today was bumpy, to say the least. Even though she started out as a part of one of India's most loved sitcoms, things weren't really rosy beyond that. Whilst pursuing her master's degree, she tried her hands in commercials and music videos. But, at the same time, she faced three years of rejection by directors from the South. At one point of time between the years 2000 and 2003, Vidya had 12 of her Tamil projects shelved. This meddled with her confidence big time but, regardless, she used to wake up in the morning with a smiling face in the hopes of things turning around for her. Those long years of hard work and perseverance did begin to pay off when she made a spectacular entry into Bollywood as Lalita from Parineeta in 2005.

The Door Of Epiphany

After a marvellous debut, Vidya Balan was in the limelight. However, Balan was still looking for her place in the industry. It took commercial movies like Heyy Babyy and Kismat Konnection for her to realize that this sphere of the cinematic universe wasn't meant for her. It also brought about a revelation that would change the course of Indian cinema – she realised that she should be able to do films that she feels instinctively positive about. And her instincts have never been wrong thus. Balan brought on a revolution in Hindi cinema with woman-centric movies like The Dirty Picture, Kahaani and Shakuntala Devi among others.

Vidya Balan stood up in the face of hardcore Bollywood stereotypes like size zero figures and movies centered around heroes and not only knocked them down but also empowered established as well as aspiring actresses to believe in themselves. Acknowledge this powerful diva's inspiring journey by listening to her superhit tracks on the Flutin app.