While the pandemic this year may have imposed certain restrictions on celebrations this year, it has not dampened our spirits yet. This Diwali party can be just as memorable if one remembers to stay indoors and safe. And what can turn this Diwali into a spectacular one? English party songs. That's right – nothing can jazz up a party like music. Check out our list of the best party songs for this festive season.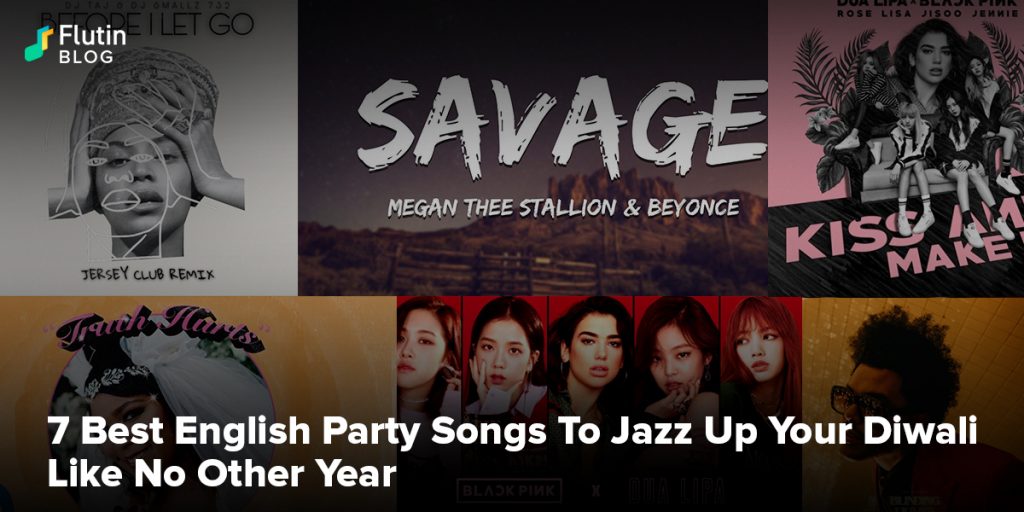 You're excited about this year's Diwali party. You finally have something to celebrate after a long, hard year. You've rejuvenated your home, set up all the twinkling lights, decided the menu and planned your look for the day. But wait! Aren't you forgetting something? You need music to liven up any party and English party songs are the best way to turn a good party into an unforgettable one. So, we have compiled a list of the best party songs for you to shake a leg to this festive season.

1. Before I Let Go – Beyoncé

You know it'll be a killer song when it's sung by the Queen herself, without even listening to it first. And we can guarantee you that this time Queen Bey has given us a track to dance all our troubles behind.


2. Truth Hurts – Lizzo

There is something unique about this song that arguably makes it the best English dance song this year. While the beats will have you bopping on the dance floor, the lyrics will surely provoke deep thoughts and conversations about the truth.


3. I Don't Care – Ed Sheeran feat. Justin Bieber

Ed Sheeran has always had the reputation of being America's Arijit Singh. But mind you, he can get you to rise from your seat and shake your hips to his track as well. And when he's got Justin Bieber by his side, you know it's going to a rocker.


4. Sucker – The Jonas Brothers

How can we miss the song which marked the reunion of The Jonas Brothers? This super hit track, featuring Priyanka Chopra (who we are incredibly proud of), is a must for this festive season.


5. Kiss And Make Up – Dua Lipa Ft. Blackpink

While Dua Lipa has the reputation of releasing incredible party songs, the girls of Blackpink have been all the rage recently. From having billions of views on YouTube on several of their songs, you won't be able to restrict yourself from moving to this one.


6. Blinding Lights – The Weeknd

Do you love the 80s retro vibe in music? If yes, then we can assure you that this masterpiece will be your favorite track of the year. Besides, the Diwali lights can make you blind towards everything negative and focus only on love and joy.


7. Savage (Remix) – Megan Thee Stallion ft. Beyoncé

This year has undoubtedly been the ladies year as the international female artists gave us one hit after another. In this one, Beyoncé jumped along with the powerful Megan Thee Stallion in which Megan talks about her love for the superstar, claiming in her way that she has made it. It's a must for all Beyoncé and Megan fans out there.

In this festival of lights, do not let your heart and soul shine any less. Get ready to party with these English party songs and gear up for a safe Diwali. Install the Flutin app to get your playlist ready today!