Experts estimate that the live streaming industry had reached approximately US$ 990 million by the end of 2021. This enormous figure speaks for itself. Live streams have been quick to replace traditional forms of entertainment, especially during the pandemic, thanks to countless virtual streaming platforms out there. And freelancers have not slacked off in joining the bandwagon. However, with millions of streamers out there, coming up with ideas for your live streams can get overwhelming. Here are 7 interesting streaming ideas for freelancers to boost their popularity.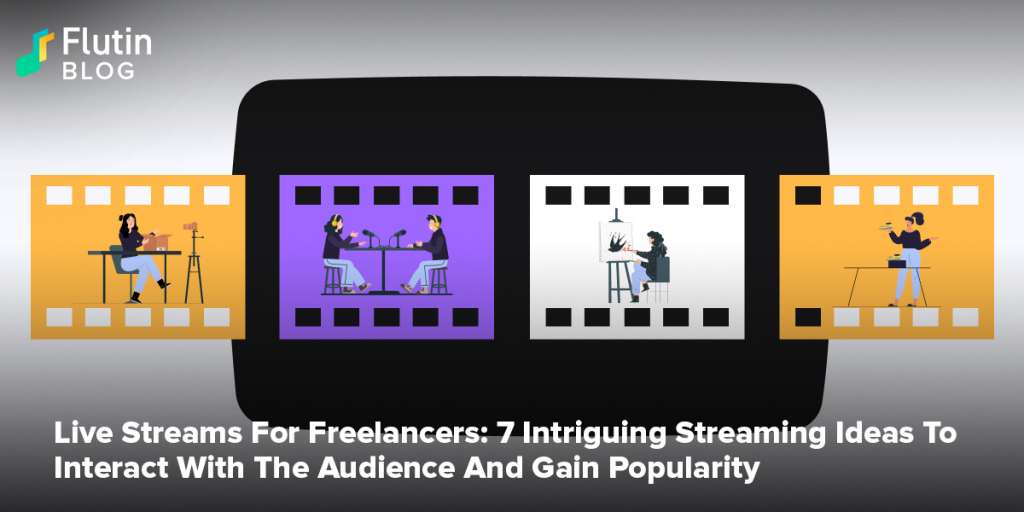 The growth of the live streaming industry has been welcomed by content creators and freelancers with open arms, especially at a time when the world was learning to connect with each other whilst maintaining a physical distance. In fact, the number of active streamers on Twitch, the leading virtual streaming platform, stood at around 7.57 million by the end of 2021. Even though it signifies the unimaginable growth of the sector, the number might seem scary for creators as it also implies the competition they need to face. So, if you are into live streams and are looking for some inspiration, here are 7 quirky live streaming ideas for freelancers. 
1. Virtual Performance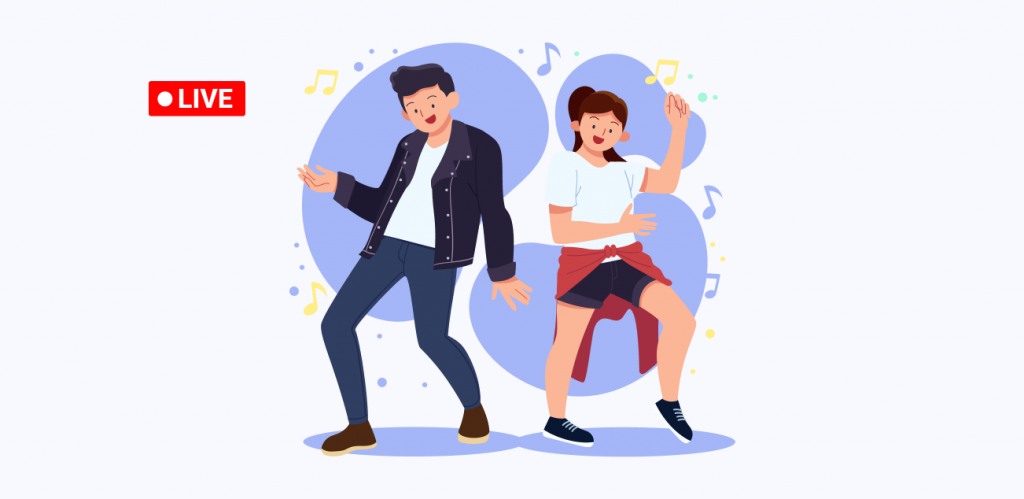 Virtual streaming platforms have given creators, especially freelancers, an incredible opportunity to showcase their raw talent and their natural personalities in front of the whole world. So, why let this opportunity slide away? If you are good at something, you can definitely put up a show and present it in front of your audience. Even if it is a hidden talent, people love watching genuine talent in action. Have you always been surprised at your singing skills in the bathroom? It's time to grab the microphone and let the world be your judge. Does music move your body in unique ways which you can't explain? Well, you can certainly dance it out live. Are the funny bones inside you tingling? Host a stand-up event and laugh together with the world.
2. Online Workshops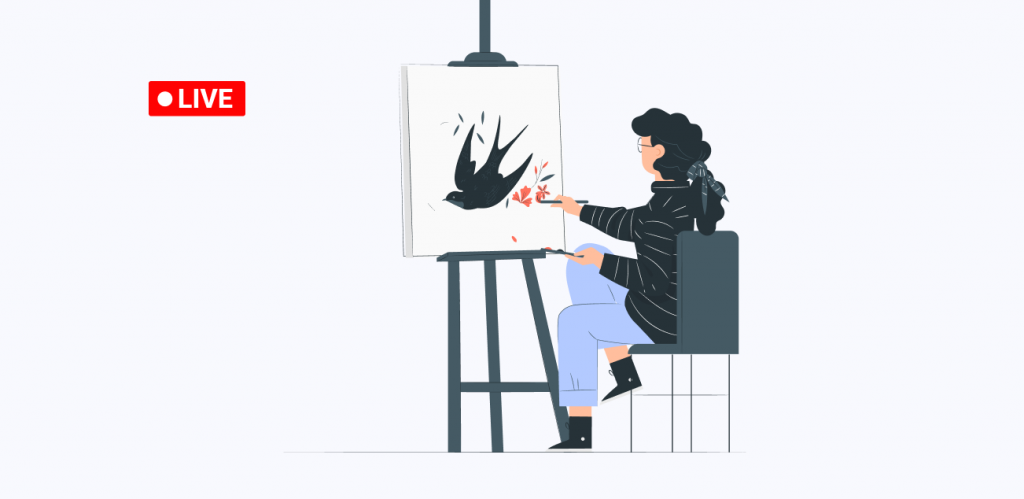 It is a wrong notion that you need to have the talent to put up a performance and stream it. Today, live streaming has broken all boundaries and entered every realm imaginable – from coaching classes and gaming to yoga and meditation sessions and simply hanging out with the audience. So, if you possess certain knowledge which you think might be of help to people or something they would be interested in, you can smartly host online workshops and promote the event to boost participation.
3. Social Media Flash Sale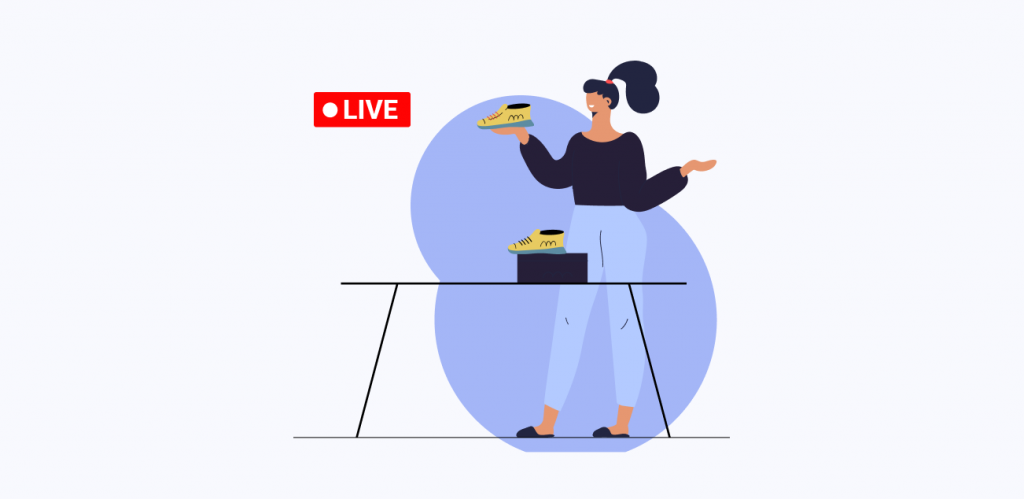 Flash sales over social media are a proven technique to not only raise money but also increase popularity via engagement with the audience. For instance, cosmetics giant Maybelline had partnered with Chinese superstar Angelababy and sold over 10,000 lipsticks in about two hours of streaming. Okay, we do not expect beginners to have that kind of reach, but it's certainly a brilliant way to spread the word around. Besides, social media flash sales empower viewers to instantly place an order for something they like – which boosts their satisfaction level and leaves them with a positive image when it comes to you.
4. Talk Shows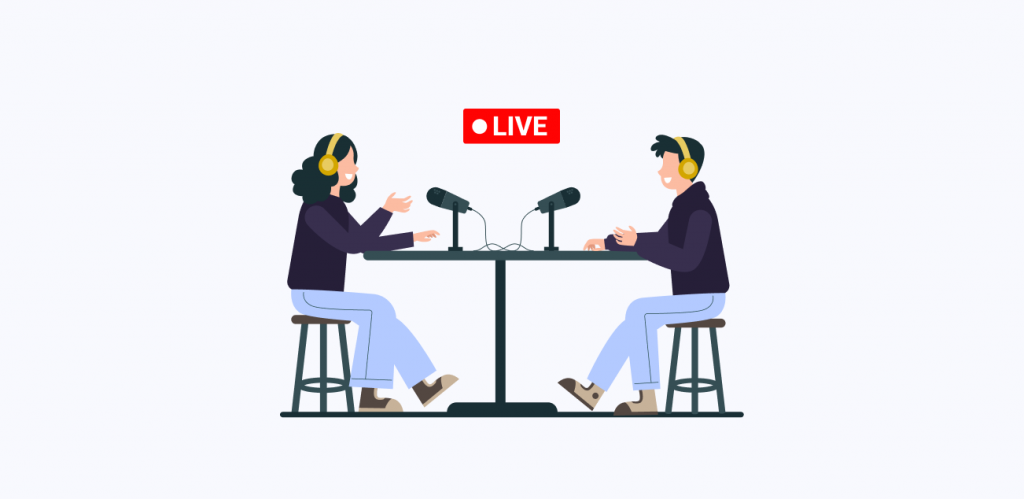 Hosting and streaming online talk shows is an excellent idea that does not even require you to have unique talents that would set you apart, as long as you can keep your audience engaged. Now, talk show hosting can be a genre in itself and you can experiment with various interesting themes. If you enjoy music, you collaborate with a fellow freelance singer, dancer, songwriter, etc. and share your views on the platform. You can invite finance experts and ask insightful questions on financial planning to make it an informative session. Or you can even call your friends and have them expose your childhood embarrassments for a fun show. 
5. Fundraising Events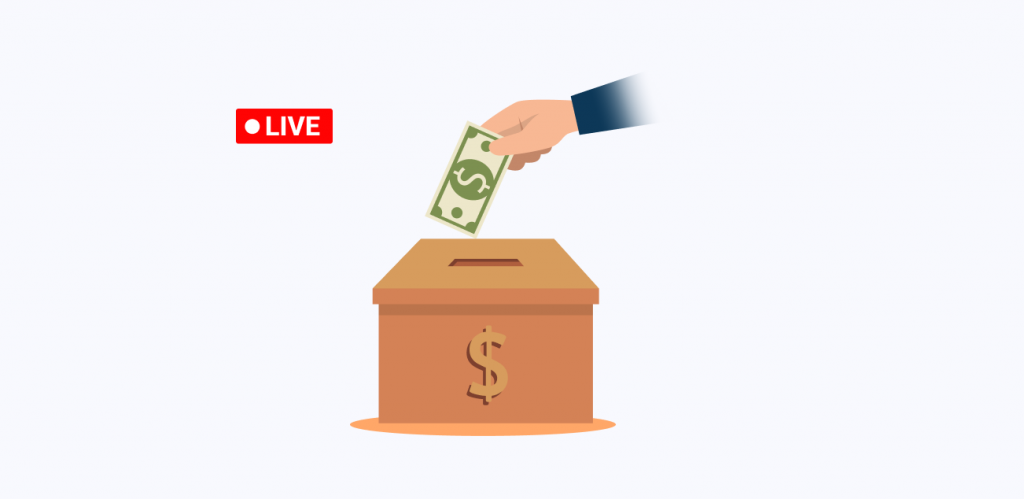 What better way to give back to society than by helping the underprivileged? If you have been in the streaming game for a while and have a decent viewer base, you should definitely think of hosting fundraising events every now and then to help your favourite charity or organisation. In fact, you can even collaborate with them. This would not only help those in need but also give people an opportunity to see the better side of you and, hopefully, inspire others to follow in your footsteps. 
6. Contest Giveaways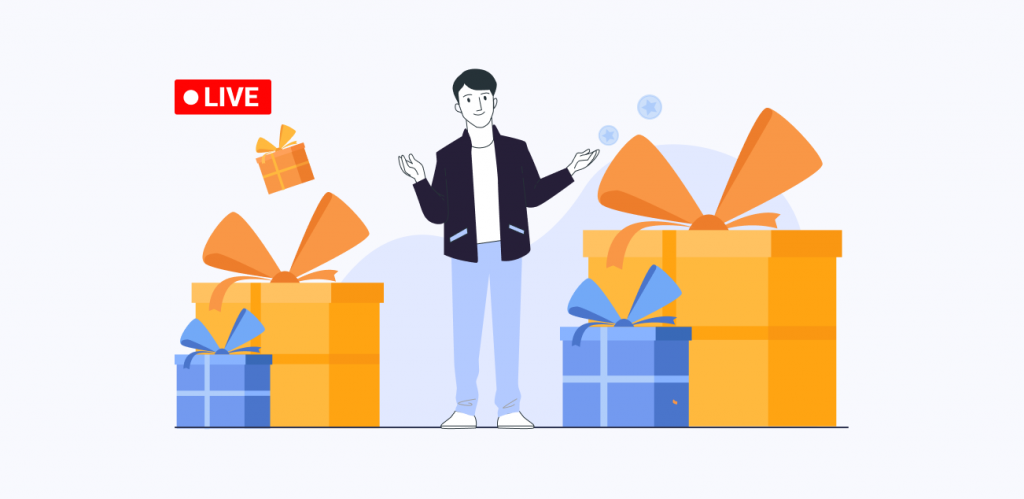 If you are looking for some fun, then you should undoubtedly give this a thought. There are so many ways you can excite your audience by organizing a contest and giving winners some kind of reward. For instance, you can host quiz sessions, plan out an online scavenger hunt, challenge your viewers to online games like Scribble, etc. This is a proven way of boosting viewership. After all, people love to compete and they love winning prizes even more.
7. Product Unboxing Videos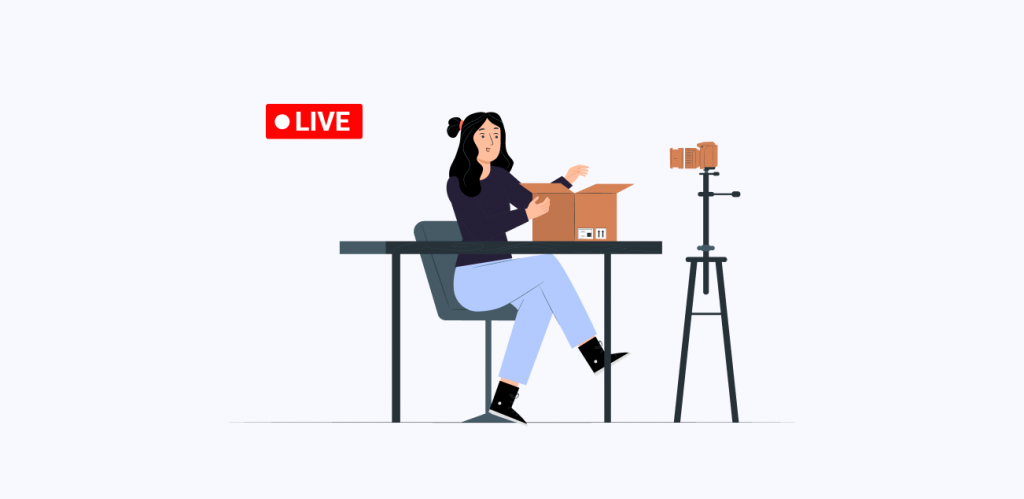 Believe it or not, product unboxing videos are a huge deal these days. People spend hours on the internet watching their favourite products being unboxed. Now, there can  be two explanations for this – they either want to know what to expect when they buy the product themselves or it's something to feed their curiosity as they would never buy it themselves. Either way, product unboxing videos are fairly simple. You can ask your viewers about which products they would like to see you unbox, order them and live stream their unboxing once they reach you. If you have enough followers, brands would even start paying you to unbox and review their products.

There you have it – 7 out of box ideas for freelancers to get back on the streaming game with a twist. Head over to Flutin and let us know which idea you tried out and how it worked.
Related Topics:
Join our Facebook Community to get regular updates and interact with fellow streamers.
Follow us on our social media accounts: