When live streaming began, transmissions could only display audio and video on one screen simultaneously. However, technological advancements have made split screen live streaming possible and content creators are making full use of this incredible feature to create more engaging and entertaining videos. However, what exactly is the split screen feature? When should you use it? Today, we answer all of these for you.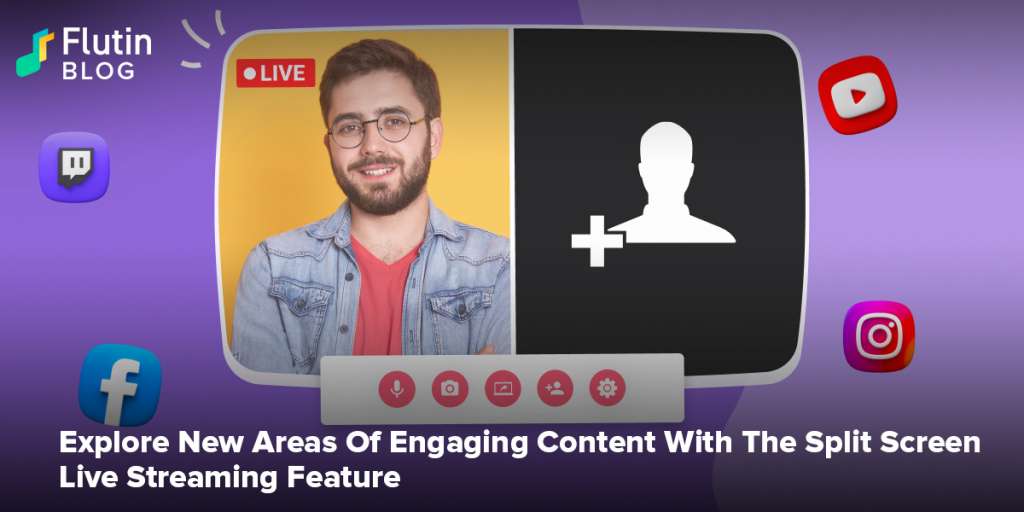 In the past, live streaming was simply video and audio being recorded and transmitted simultaneously on the web. But, today's technology is something far more interesting and powerful. Live streaming offers new opportunities for businesses and content creators alike with numerous incredible upgrades to the original technology. We are going to take a look at one particular aspect of it today – split screen live streaming.

Despite the fact that the attractive split screen feature has been around for a while now, it simply is crucial to make streams with a guest invite more enjoyable and to interact with the audience. Since the devastating coronavirus pandemic has made in-person interviews a thing of the past, this feature becomes especially handy. Having said that, let's delve deeper into everything one should know about split-screen live streaming.
What is split screen live streaming?

A split screen live stream allows the audience to see two or more sections of a broadcast simultaneously. This feature lets you display intersecting or adjacent visuals at the same time. You can use this feature during broadcasts when you need to display several screens simultaneously. Streamers are increasingly using split screens for their live broadcasts, thanks to the recent rise in live video statistics. It has been integrated into multiple live streaming platforms, so that creators with little technical knowledge are able to use it with ease.

As stated above, among the main reasons why this feature is so popular is that it requires minimal technical expertise. Split screen is generally available to everyone, as long as their devices are capable of streaming in the first place. The most important factor is the speed of your internet connection. The connection should be fast and stable. In other words, your upload speed needs to be high enough to ensure that the data is transferred without any hiccups.
When can you use the split screen feature?

As a broadcaster, you can include guests into your split screen live stream. Live talk shows can be easily set up in this way. In addition to saving a great deal of time, it also engages and entertains the audience. Viewers can engage with the broadcasters by leaving comments and asking questions in the chat. Viewers can also have conversations among themselves. Here are a few ideas on using the split screen feature while live streaming.

1. Live Interviews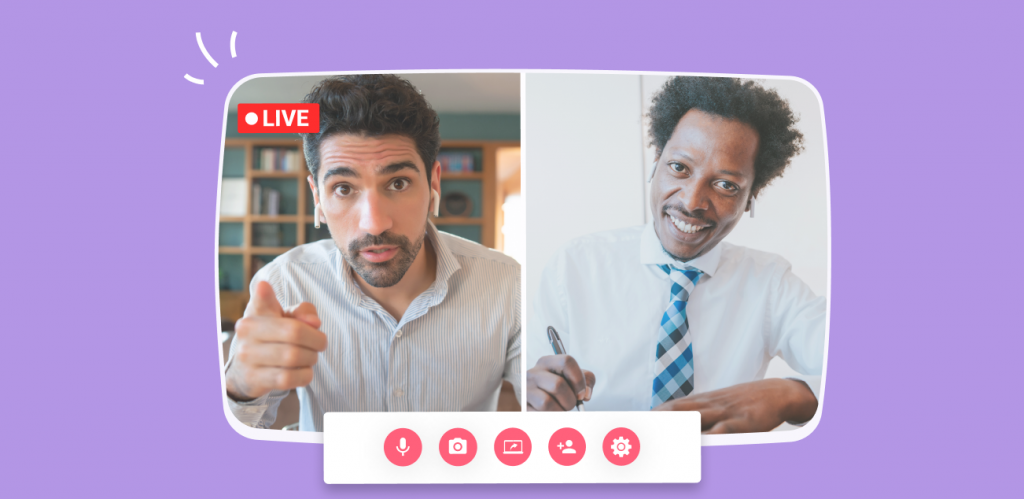 The split screen feature is most popularly used for hosting live interviews and spontaneous Q&A sessions with guests which would not have been possible otherwise. It may be that you are live from your studio in Delhi while your guest can be virtually from anywhere else in the world. All they would need is a fast and stable internet connection and a device to stream from. A split screen supporting platform should also be available to both parties, like Facebook Live or Flutin Live.

2. Audience Interactions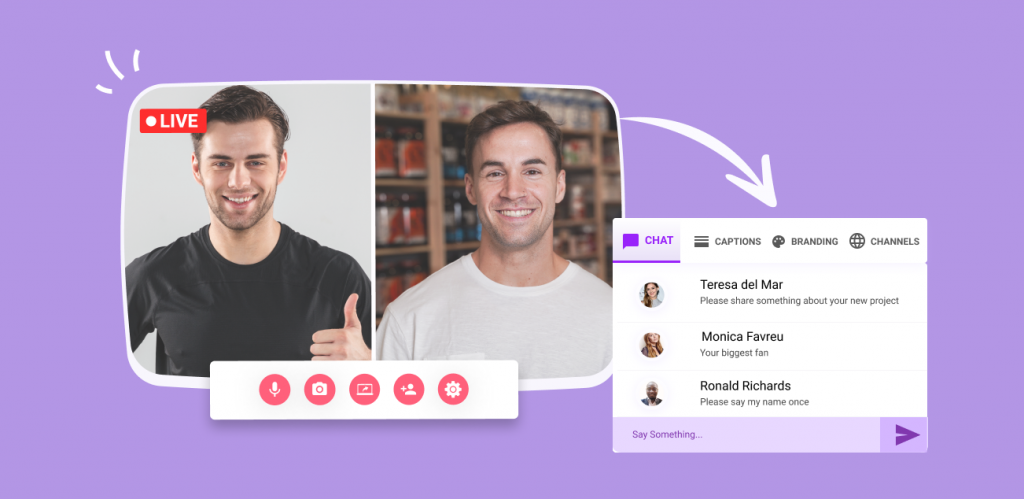 Split screen is an excellent tool for maximizing audience engagement. Using split screen live streaming, your viewers can communicate with you and your guest in real time. Additionally, the combination of live streaming and split screen feature creates a sense of presence that is similar to watching live shows where everyone is in the same room.

3. Business Promotions

The trend of split screen interviews is currently in vogue. It's no secret that taking advantage of current trends can make your business flourish. For instance, a few mentions of your business could be sprinkled throughout an insightful interview with an expert in your field. This allows you to raise awareness of your business in an easy and quick way.

4. Watch Parties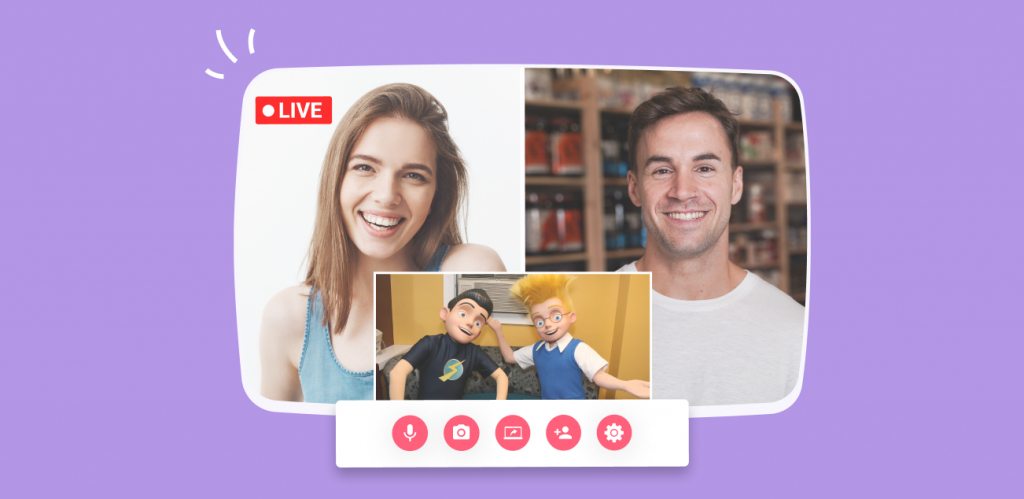 Reaction streams are all the rage these days. The physiological relief and sentimental validation that people get when their favourite streamers watch their favourite shows, movies, music videos, etc. is driving them to seek out more of such videos. You can invite a guest to join your live stream and watch something together with your audience. You can even discuss key moments and ask for opinions from the audience. The engagement that you can squeeze out of shows of this format is unimaginable.

5. Fun, Insightful Sessions

You can choose to conduct insightful sessions for your audience by inviting an expert in a particular field. For instance, you can go for a weekly session where you can invite guests to host informative talks and demonstrations in areas like yoga, fitness, mental well being, personal life coaching, dancing, etc. where you can take your audience's queries, address them or simply have fun playing games together.
These were a few ideas on how and when to use the split screen feature effectively to grow your audience. Now that you know all about it, head over to Flutin Live to try the feature out yourself.
Related Topics:
Join our Facebook Community to get regular updates and interact with fellow streamers.
Follow us on our social media accounts: