With her oversized attires, funky colors, bedazzling stiletto nails, Indian-American rapper Raja Kumari is anything but just a regular rapper. Embracing her roots, the underground rapper has put Indian hip-hop and its culture on the international map. If you don't know about this fierce princess of hip-hop, then it's time to stop and acknowledge her mighty feats.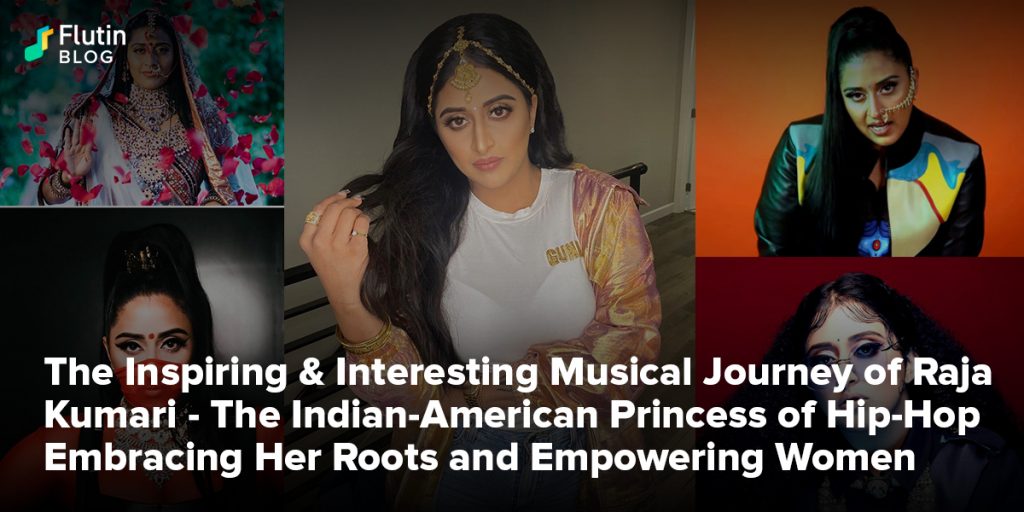 While the movie Gully Boy may have been responsible for catapulting the growth of the Indian hip-hop scene and its musicians, Indian-American rapper Raja Kumari has been shaking things overseas for quite a while now. The underground rapper made heads turn with her debut single 'Mute' – she is a fierce and confident woman who owns the camera when on-screen and hits hard with her unimaginable flow and lyrics.

Meet Svetha Yallapragada Rao
Born to doctor parents as Svetha Yallapragada Rao, Raja Kumari holds a degree in religious studies emphasizing South Asian culture. Her parents wanted her to follow their footsteps and also learn classical dancing. Consequently, she began dancing at the age of 7. In the fifth grade, she got introduced to hip-hop through the Fugees' album 'The Score.'

Know the inspiring musical journey of Kumari

For this L.A.-bred rapper with Indian roots, culture always comes first. "It has kept me close to my roots while growing up in America. I kind of made space for myself inheriting both the cultures.", says the rapper herself. She began her journey by rapping in high school with many MCs and learned a lot about hip-hop.


"Learning classical music and dance helped me understand hip-hop even more. Just like classical music, hip-hop is all about rhyme and rhythm."

This is when she got the name 'Indian Princess'. Looking into the journey of many of her idols, she soon realized that she needed to hone her craft in songwriting and, so, she began writing for other pop artists. And she went on to master the art. She wrote songs for Gwen Stefani, Iggy Azalea, Fifth Harmony and Fall Out Boy. She has been acknowledged for her BMI Pop Awards skills and a Grammy nomination for her songwriting.


Interestingly, Kumari wrote songs for other artists to afford her time in the studio to record her own songs. The first-ever song she wrote and recorded was titled 'What's It Gonna Be?'. She would listen to her song on the loop on the ride back home with her mother and recalls her saying, "I can't believe that's you."

"My first composition was something that inspired me to keep going."
Her decision to move to India was due to her observation in America that people have been distancing themselves from their roots, which is of utmost importance to her. That's when she started collaborating with indie artists like Divine, which flung the doors open to Bollywood and she began delivering hit Hindi rap songs. 

"My message is authenticity. I want people to feel comfortable being themselves."
And with that message, Raja Kumari continues to empower Indian culture by fusing it with modern hip-hop. If you want to listen to Raja Kumari songs, you can install the Flutin app for free. And if you would like to discover more amazing artists like her, you must tune into our official channels and website to watch budding rappers battling with their talents on HomeStars Rapchik.