While Hrithik Roshan has left the jaws of people all over the world hanging with his looks, it's his scintillating dance moves that have completely blown everyone's mind. When one watches Hrithik Roshan dance, it seems like the gentleman has massive superpowers in the way he moves his body as if it were fluid and constantly defies gravity. It's a rare phenomenon when one of the world's most handsome men is equally (if not more) full of oozing talent – be it acting or dancing. Today, we take a look at the 7 best Hrithik Roshan songs where his dance moves set the floor on fire.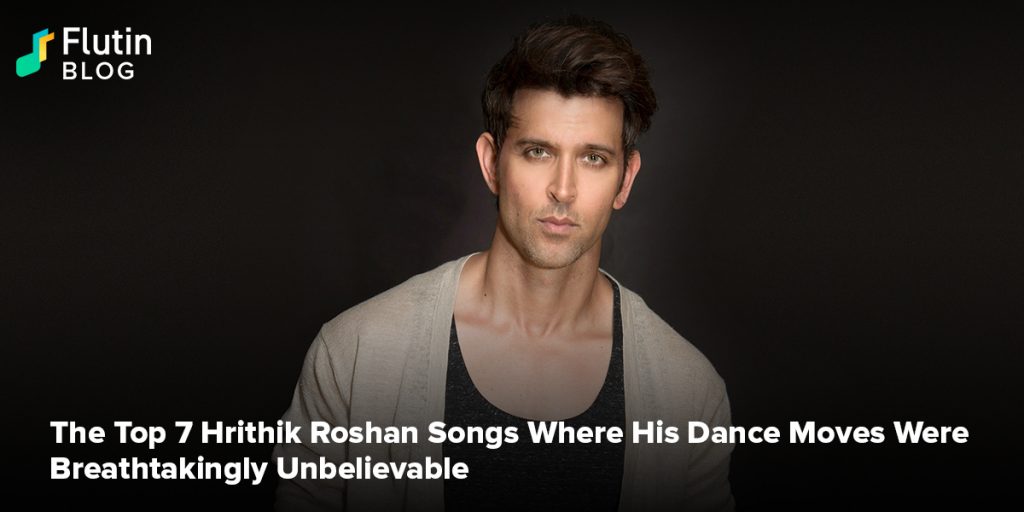 To celebrate 15 years since the release of Krrish, Hrithik Roshan took to social media to share a video of him in the superhero suit with the caption, "The past is done. Let's see what the future brings." along with the hashtags #15yearsofkrrish and #Krrish4. Yes, he did almost confirm that a new Krrish was in the making. And while fans haven't been able to keep their calm since, we realized yet another thing. A new movie means we will get to see new Hrithik Roshan dance performances again. And we can never have enough of those. Here are the best Hrithik Roshan songs where his moves took our breath away.

1. Ek Pal Ka Jeena


It would be a crime to not start the list with the song that put dancer Hrithik on the map. His iconic step of waving his arms side by side during the beginning of the song, matching the guitar riffs, still remains as one of his most popular and signature moves.

2. Main Aisa Kyun Hoon


Main Aisa Kyun Hoon is a peculiar song, with its hip hop/funky techno sounds, that gets stuck in your head – and for all the good reasons. Hrithik's dance moves are as unique as the background score. He moves his body in a way that was never thought possible – all by dancing in the same spot and in the same all-white attire.

3. Dhoom Again


Opening the song dressed in denim jeans and a white tank top with a green scarf around his neck, Hrithik was ready to slay. And slay he did. The hip hop induced music and all English lyrics (except the chorus) made us see Hrithik lighter on his feet than ever before.

4. Bang Bang


Bang Bang is the song where Hrithik decided to break all hell loose and flex his versatility as a dancer by moving in various dance styles. From hip hop to paying homage to the legend of pop Michael Jackson, Hrithik pulled out all his guns and we were left bleeding on the floor (metaphorically, of course).

5. Dil Na Diya


This underrated dance track from the movie Krrish deserves to be talked about a lot more than it actually has been. Bringing forward the long lost joy associated with circuses, Hrithik mastered a complicated choreography set by Farah Khan Kunder and Vaibhavi Merchant and swirled his body like we've never seen before.

6. Fire


Fire, from the movie Kites, is often forgotten about. But, we couldn't disagree more. Taking on break dance this time, Hrithik pulls off a whole new range of moves that we had never seen before.

7. Jai Jai Shivshankar


Jai Jai Shivshankar is that classic bop song that you cannot help but groove to. Amidst the scenes of Holi, Hrithik's rapid leg movements and occasional flick of his heels grabbed viewers' attention every time he was on screen.
Hrithik's dance numbers are such that they make you want to jump out of your seat and move as well. So, what are you holding back for? Clear your living room area, put on these Hrithik songs on your Flutin app and dance away till Krrish 4 comes along (just kidding, do take a break).