Darshan Raval made the entire nation stop and take notice of him when he first auditioned for India's Raw Star back in 2014. Today, this indie pop star has given us numerous hits in every genre you can think of and is climbing the stairs in the industry at a significant pace. His soothing and mature voice has the power to calm us down as well as drive us crazy. Get ready to treat your ears and hearts as we dive into the 7 best Darshan Raval songs so far.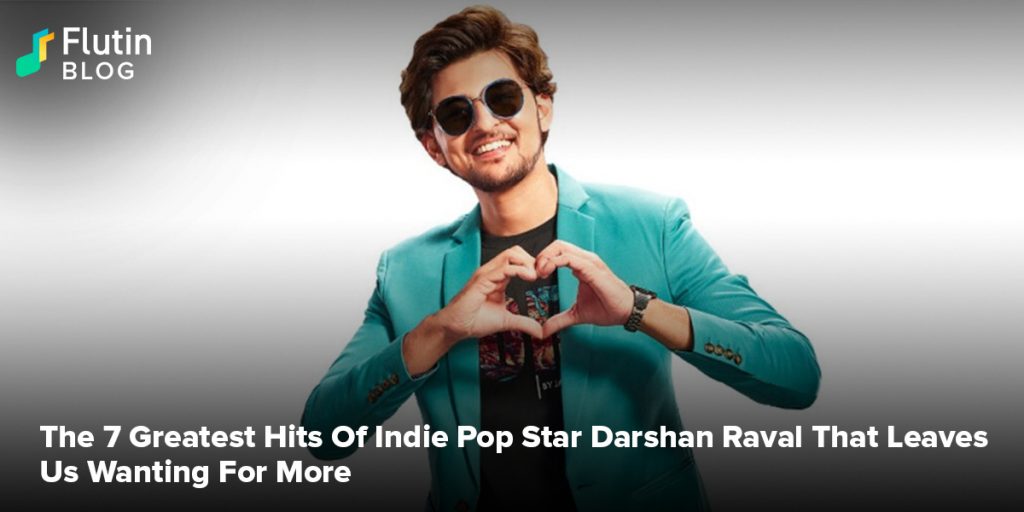 Singer and songwriter Darshan Raval has been melting our hearts with not just his wonderful vocals but also his meaningful lyrics. The indie pop star has given us songs for every mood and we can't seem to have enough of them. Darshan has been hitting us with one good track after another with a million dollar smile and a priceless voice. Here are our picks of the 7 greatest Darshan Raval songs of all time (yet). 

1. Ek Tarfa


Released in 2020, Ek Tarfa became a huge hit almost instantaneously. This hauntingly beautiful romantic track opens with a guitar sequence that straight away tugs at our innermost emotions. Composed and sung by Darshan himself, this track has over 120 million views on YouTube.

2. Asal Mein


Darshan has been known to release a song each year on Valentine's Day. And in 2020, he gave us our valentine gift in the form of this emotional track. Talking about the pain and loneliness associated with break-ups, Darshan does it once again as he makes our eyes go wet.

3. Tera Zikr


Tera Zikr is nothing less than a melodic masterpiece. The song, which has over 200 million views on YouTube, got him viral attention due to it being highly relatable and carefully thought out with an infectious hook.

4. Hawa Banke

Hawa Banke was THE monsoon track of the year 2019. The music video will elevate your heart with the beautiful visuals of Varanasi and the lyrics will sweep you away with its refreshing take on a romantic ballad.

5. Bhula Dunga


Bhula Dunga is yet another touching love ballad by the talented singer. The music video features a raging couple of Bigg Boss 13 Sidharth Shukla and Shehnaaz Gill, which became the talk of the town upon the release of the song.

6. Mehrama

Darshan does a marvellous job portraying the pain of losing someone you once loved very deeply in the song Mehrama from the movie Love Aaj Kal (2020). It makes us emotional and offers comfort to people going through pain.

7. Tu Mileya


Darshan gave us the exact words to describe what it means when we actually find our soulmates – "Mainu rab mileya, sab mileya, jab tu mileya mainu" (roughly translated as 'I got everything when I got you'). And with that, we got our perfect love anthem.
Darshan Raval is the legend in the making of the Indian music industry. He has achieved great heights of success with his angelic voice in a really short period. You can find all his greatest hits on the Flutin app.