Jackie Shroff a.k.a Jaggu Dada, is renowned for his spine chilling acting skills and his catchy dialogues. However, he also has numerous hit Hindi songs to his credit as well. Today, we're going to take a look at some of the best Jacki Shroff songs that encapsulates his legendary persona.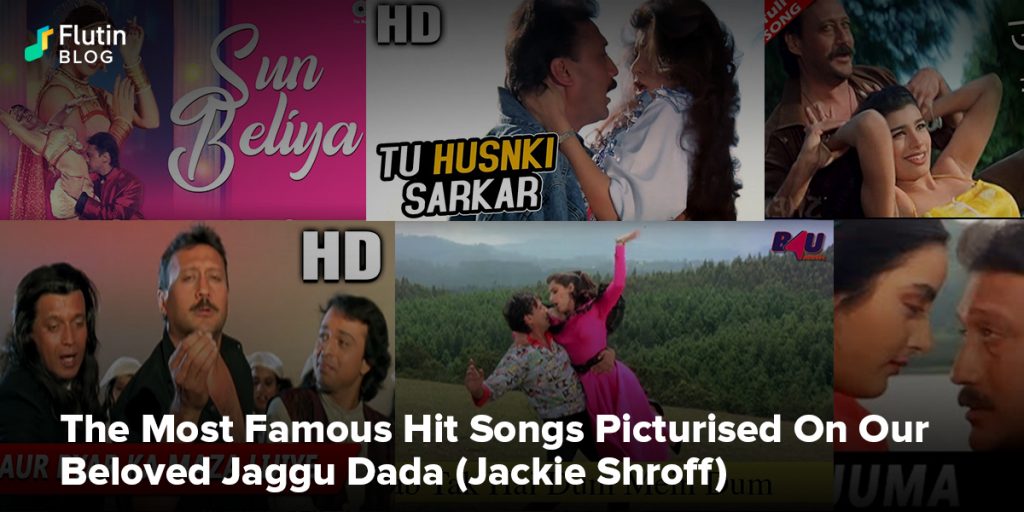 Jackie Shroff's journey from Jai Kishan Kakubhai to Bollywood's Jaggu Dada is resplendent of all the quirks and spices – just like his movies. However, few know that numerous iconic Bollywood songs were picturised on this hunk of raw talent. So, we have picked the best Jackie Shroff songs for you to relive the days when this mega-talent was at his prime. 

1. Sun Beliya Shukriya Meherbani


The pairing of Madhuri Dixit and Jackie Shroff is something that we never knew we wanted. If you're an avid fan of 90s music, then this song will definitely find its way to your playlist.

2. Ishq Aur Pyar Ka Maza Lijiye


Mithun and Jackie Shroff's dynamic duo resulted in one of the biggest superhit songs of all time. From the movie Shapath, this song will inspire you to enjoy the time when you're waiting for your love story to come true.

3. Tu Husnki Sarkar


From the movie Sikka, this song shows that Jackie Shroff can pull off being paired with any actress (in this case, it was Dimple Kapadia). If you want to convince someone to say yes to your love, this track is a great way to do so in a fun way.

4. Juma Juma Do Hi Mulaqaton Mein


This is one of the biggest hit Hindi songs of Jackie Shroff. It's a sweet and romantic song with a melody that is definitely pleasing to the ears. Sung by Sadhana Sargam and Nitin Mukesh, this track is a must-have for your Valentine's playlist.

5. Shukriya Tera Shukriya


Shukriya Tera Shukriya is a song that is quite unique and stands out among the rest of Jackie Shroff's songs due to its unique beats and serene rhythms. Besides, our Jaggu Dada seems to be the perfect match with S. P. Balasubrahmanyam's heavenly voice.

6. Ude Ude Hai Hosh Ude Hai


Talking about Jackie Shroff's most memorable hits, this one is quite hard to forget. This raunchy and super hip song is incredibly ahead of its time, both in the beats and the visualizations. Nevertheless, it managed to become superhit in its own time.

7. Jab Tak Hai Dum Mein Dum


If you can't get over the 90s and have recently gotten engaged, then we can't pick a better song for you to celebrate with your partner. This quirky track from the movie Sikka ticks all the boxes – fun, groovy beats and more.
Jackie Shroff's career has truly been similar to his typical Bollywood spicy and dramatic films. If you too want to reminisce about the golden 90s, install the Flutin app today to create your Jackie Shroff playlist for free and share it with your friends and family.