There's a reason why Shah Rukh Khan is often said to be the quintessential romantic Bollywood hero. No one can make you feel the butterflies in your stomach flutter away than this Bollywood superstar. Today, we take a look at some of the most iconic Hindi romantic songs of the King of Romance.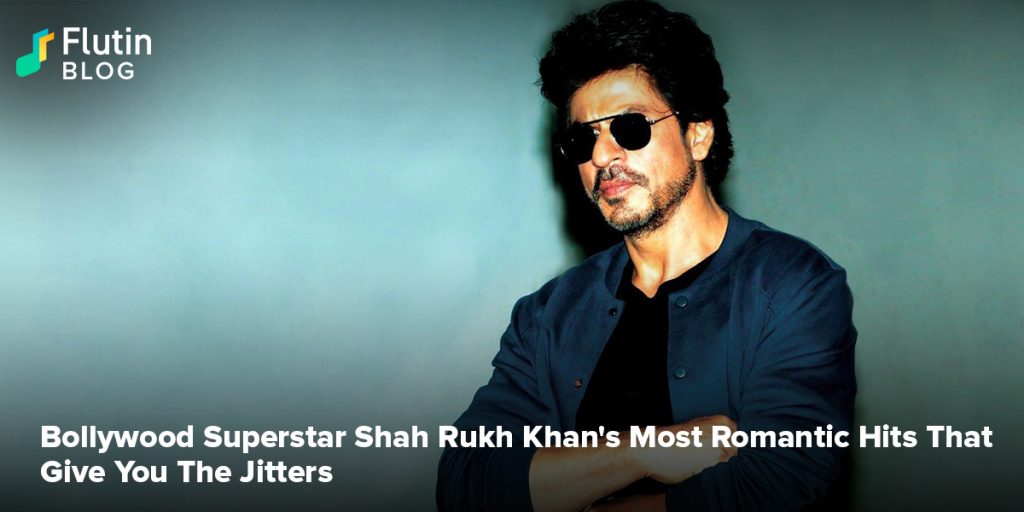 Shah Rukh Khan has remained the indisputable King of Romance in Bollywood for decades now. No one comes close to pulling off emotional scenes like him. However, the Bollywood superstar has been going through quite a rough time ever since his son, Aryan Khan, was arrested by the NCB in a drug case. While you wish the actor strength to get through this rough patch, check out these amazing Hindi romantic songs that have been picturised on the megastar. 

1. Mitwa


The song 'Mitwa' is for you if you truly love someone but can't declare it due to the complexities involved. This is accurately portrayed by SRK who, in the movie, falls in love with Rani Mukherjee despite them both being married.

2. Tujhe Dekha To


This evergreen track from Dilwale Dulhaniyan Le Jayenge is one without which the list would make no sense. It's the track that perfectly puts to words one's feelings when in love.

3. Jaadu Teri Nazar


Leave it up to SRK to rock a romantic number like no other despite playing a negative character. Come to think of it, this is what you should be playing to your crush when you don't know how to convey your feelings.

4. Kuch Kuch Hota Hai


That's how we all feel when we listen to the soothing instrumentals of this song and watch the love triangle between SRK, Rani Mukherjee and Kajol. 'Kuch Kuch Hota Hai' ironically explains everything without saying anything about being in love.

5. Bholi Si Surat


'Bholi Si Surat' tells us everything about how a young guy picturises his dream woman. The track is a fun upbeat one picturised on Shah Rukh Khan, Madhuri Dixit and Karishma Kapoor.

6. Haule Haule


An innocent SRK tries his best to convince himself that his newlywed wife would eventually fall in love with him. The sincerity and the adorableness displayed by the phenomenal actor makes us root for him each time we watch the song.

7. Main Agar Kahoon


We had to close the list with a big one. 'Main Agar Kahoon' from the movie Om Om Shanti Om is a soothing romantic number that makes you feel giddy in love, even if you're single. While Sonu Nigam strikes gold with his vocals, SRK keeps on amusing us even more with his stupendous acting.
Shah Rukh Khan is truly an irreplaceable gem of the Indian entertainment industry. Whether you're in a relationship or single, you cannot deny the magical nature of SRK's romantic numbers. Find the above songs and more on the Flutin app and create and share your favourite SRK romantic tracks with your friends and family.