Though they might have had the reputation of being a cult band, it's hard to deny the magic that the Nirvana band's songs unleash in our years. While the band had achieved superstar status in quite a short span of time, Kurt Cobain unfortunate demise in 1994 left a big hole in the rock music genre. On the occasion of Kurt Cobain birthday, we dive into his most iconic songs that we could have ever asked for.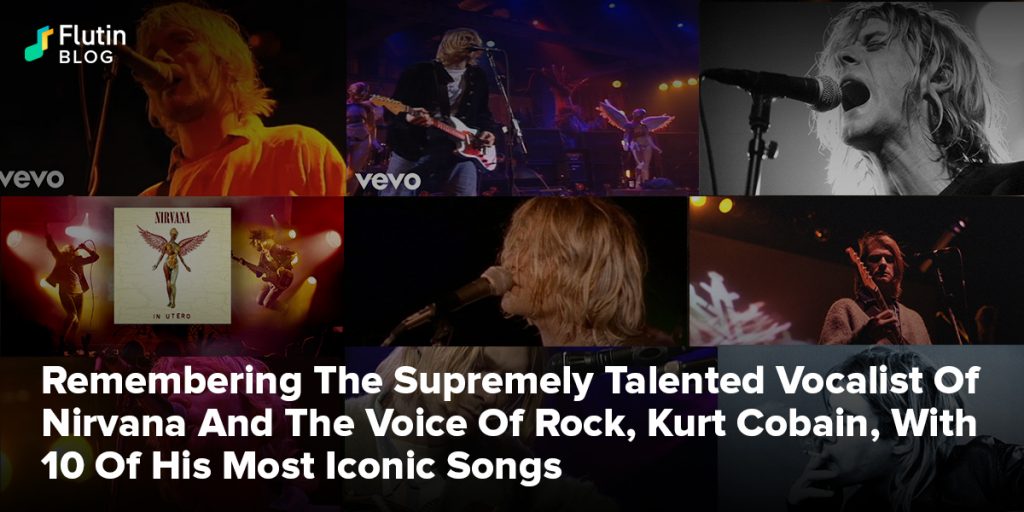 Almost twenty-seven years ago, we lost one of rock's incomparable talents who was the energetic lead singer of the Nirvana band – Kurt Cobain. With only three full albums and a handful of other material, Nirvana's time on the moon was spectacular yet short lived. While we as fans were left devastated by the untimely demise of a young legend, we still had many amazing Kurt Cobain songs to console ourselves with. As we celebrate Kurt Cobain's birthday, here are 10 of his most iconic songs to remember him by.

1. Aneurysm


Kurt Cobain's relationship with the drummer of Bikini Kill – Toby Vail – had given fuel to some of Nirvana's most emotional songs. This song was not a part of any album. Yet it became a favourite among fans and a must-play song at live shows.

2. Heart-Shaped Box


The first single from the album 'In Utero' was written by Kurt in five minutes while he was in a closet. Yes, geniuses do have their ways of creating their art.

3. Smells Like Teen Spirit


No Nirvana playlist is complete without this legendary song that brought forward a new musical era. It's a perfect creation boasting of strong vocals, enchanting choruses and spellbinding lyrics.

4. All Apologies


It's quite ironic that this was the final song of the final album. It also makes you wonder what Nirvana's legacy would have been had there been no such unfortunate instances.

5. Lithium


Lithium tells the tale of a man who finds solace in religion after his partner leaves for the heavenly abode. Kurt once claimed that this song gave him a soothing sensation, almost like an actual lithium dose.

6. Serve The Servants


While the track itself is quite vibrant and energetic, Kurt talks about his troubled childhood and the dark side of fame in this song.

7. Drain You


Drain You is undoubtedly a rock anthem. However, the song does have some weird aspects. How do you ask? Well, the song was written from the perspective of two newborns who shared a hospital bed. Need we say more?

8. Come As You Are


This song signified a more reflective moment for the whole band. However, it became quite controversial when Kurt committed suicide.

9. In Bloom


This song offered a lovely insight into the fans of Nirvana. At the same time, it also talks about how the members were adjusting to their newly found fame.

10. Sliver


This is quite an interesting song in which Kurt shares with us how he used to throw around tantrums when his grandparents used to babysit him.
Numerous other Kurt Cobain songs stand proof of his creative legacy. On his birthday, let us remember him with what he excelled in. Install the Flutin app to create your own Kurt Cobain playlist today.