Bollywood mashups have always been every music lover's favorite. Any event or party would get rocked if mashups played on the right scale. Nowadays, there is a trend that is going on for a mixture of songs. Every movie tries to release these and if not movies, DJs or musicians do the mashups that everyone can enjoy.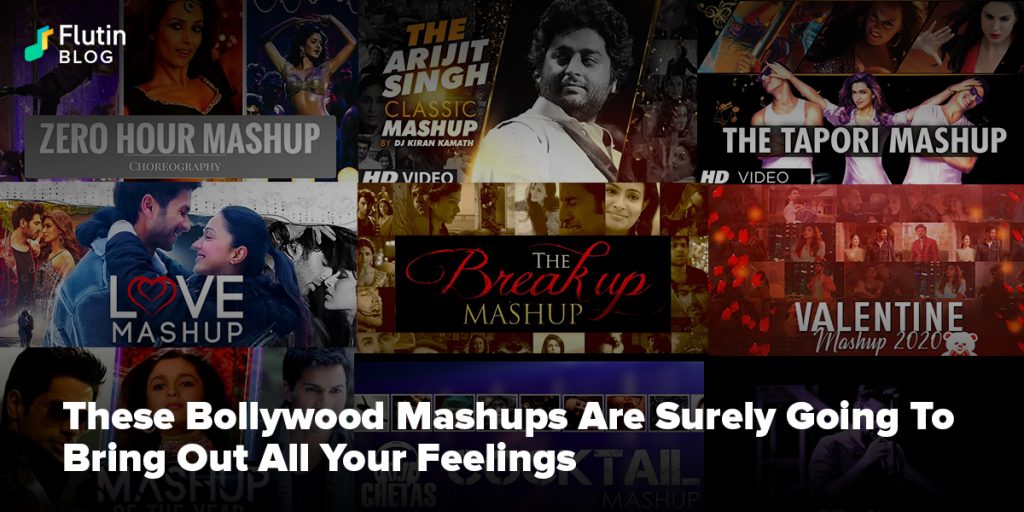 All the music lovers out there will agree that single is okay, but a Hindi mashup is definitely something even a non-music fan would move some foot at. There is a connection between Bollywood and mashup with the kind of combination of songs that we get to hear today and Bollywood mashups are not just loved and danced upon in India only. Still, they are enjoyed out of India as well. The youth of the country has a taste and preference of mashups because whether it is a party or a performance, mixed songs are always the best.
Here are some of the top and best mashup songs of all time:
1. Bollywood Mashup 2020-
Featuring the mesmerizing voices of HomeStars Finalists Himanshu Kumar, Omkar Shirwaiker and Anushka Patra, Bollywood Mashup 2020 is a treat to listen to. The mashup produced by Flutin First brings together a beautiful rendition of Bollywood hits such as Tum Hi Ho, Dheere Dheere and so on.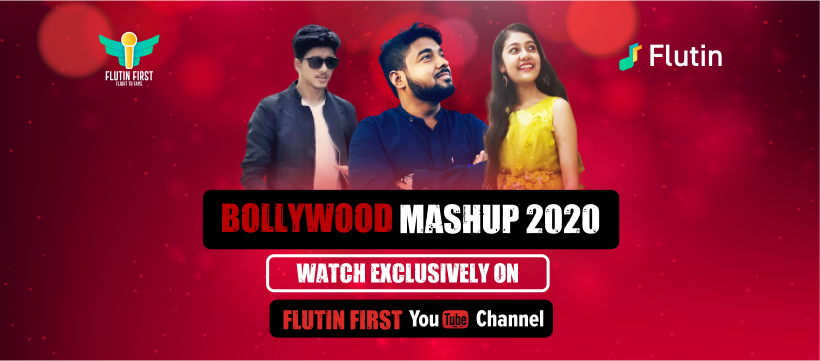 1. Arijit Singh Classic Mashup-
Arijit Singh is known for his soulful singing and his fans have immensely loved this mashup as it is the mixture of both slow and fast music with songs that touches the heart. The transformation from 'Samjawaan' to 'Judaai' with the pumped upbeats will surely dig deeper into your heart. The voice that knows actual pain, heartaches, and disappointments may lead to such a soulful voice. Arijit Singh is the KING of singers.
2. Love Mashup 2019-
The beautiful love stories that came out in 2019 like Kabir Singh, Luka Chuppi, Malal, and many more, proves that this mashup sure is a hit because of the music that these movies and other albums produced. Let your 'Dil ka dariya beh hi gaya' with 'If you love me, you gotta show me' All these songs are fresh as new no matter when you hear them.

3. Zero Hour Mashup 2011-
This nine-year-old mashup is evergreen and a mashup, which was the first mixture of songs. Yes, this was the first mashup of all time and it got an equal amount of popularity. This mashup is only 4 minutes long but probably most loved of all time that managed to add songs from 'Dum maaro dum' to 'Chammak Chalo' and favorites like 'Subah Hone Na De.'
4. Breakup Mashup 2014-
When there is love, there is pain and this mashup is here to mend all your broken parts. Imagine listening to something with songs like Channa Mereya, break-up song, Muje Rula Diya; you will start feeling only by reading this. Adding to all the above, with the songs of most tragic love story 'Aashiqui 2' and 'Jag sunna sunna laage.'
5. Atif Aslam Mashup-
His voice can be felt by every music or non-music lover. Atif Aslam has sung various songs out of which multiple mashups are made, but his fans especially love one particular romantic mashup. This one includes 'zindagi ke safar me' which transforms from 'kya hua tera wada' is undoubtedly going to wrench your heart.

6. Mashup Of The Year-
This is a known fact that when Student of The Year released, it took the current generation with a blow through the entire film and the songs especially. This mashup was one of the most successful ones. The Radha craze and Ishq wala love are complied within one song with different feelings and emotions.
7. Tapori Mashup-
The 'Tapori' songs and style have always been so catchy. Get ready to get yourself 'dhink chika' and get your way out through 'Mala Jaau De.' One of the most loved, mind-blowing, and demand for such mashups increased even more. It is an all-in-one rock that you will get to shake your body at!
8. Valentine Mashup-
All the love songs together express better than one of course. If you want a mix-tape type, then go and listen to this mashup now and enjoy the feeling that is cherished forever. Tell your loved one 'Tum hi to ho' through this one and express 'Ti Amo' feeling today.

9. Dance the Night Away-
The culture of India includes dance in every event or occasion. We dance with everyone and in everything, no matter what. This mashup is a perfect combination of 'ghaghra' to 'the beats of 'Yaar Naa Miley.' This Bollywood mashups consists of all the dance beats and you will get hooked to it at one go.
10. Cocktail mashup-
Cocktail was a hit movie and loved nationally. With songs like 'yaariyaan,' 'tum hi ho Bandhu' the film was loved due to its music as well. To have a collection with all of these songs is every music lover's dream. Get yourself to dance on 'Daru desi' and feel the pain of 'Yaariyaan.'

So what are you waiting for? If you love Bollywood mashups, then go and listen to all these super exclusive and different genres of mashups by downloading the Flutin app today.