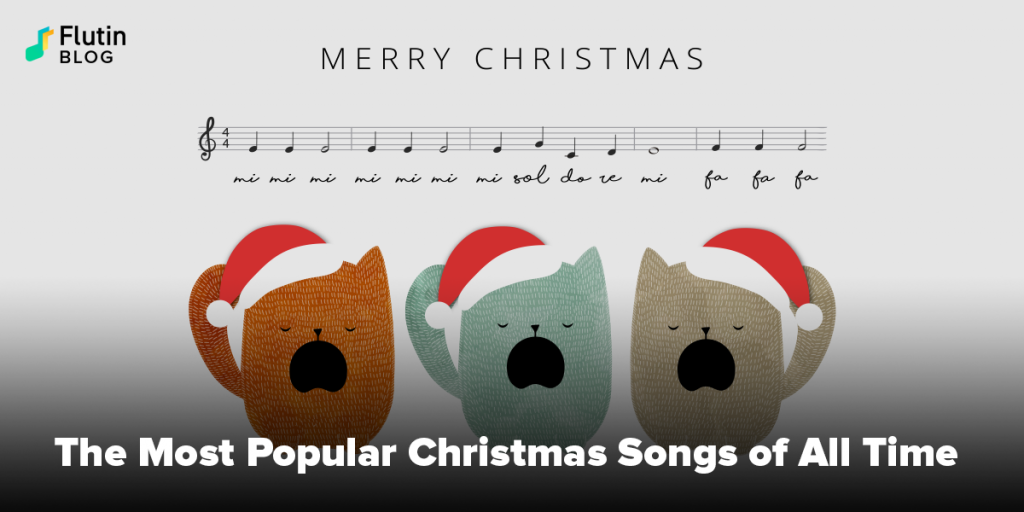 Christmas is almost here and there's no need to hold yourself back from diving headfirst into festive mode. Buying gifts for the little ones and your loved ones, bringing home the perfect Christmas tree, decorating your home, deciding on Christmas Eve menu – it's such an exciting and enjoyable time. But, you still are forgetting one thing – picking the most popular Christmas songs.
Christmas music is a fantastic genre in itself with almost every artist getting in on the act. Delightful Christmas songs are like the icing on the cake which completes your Christmas preparations and lifts up your spirits beyond imagination. So, have you got your Christmas playlist ready yet? If not, then here we have for you the most iconic Christmas songs of all time.
1. All I Want For Christmas Is You by Mariah Carey

No Christmas playlist is complete without the song that gave the very talented Mariah Carey the title of "Queen of Christmas". This song is among the best-selling Christmas songs of all time.
2. Step Into Christmas by Elton John

You know a song is going to be mesmerizingly amazing when Elton John sings it. This song is a tribute to Phil Spector's famed 'wall of sound' production style and is the perfect tune to gear into the festive mood.
3. Santa Claus Is Coming To Town by Jackson 5

How about a nostalgic trip to the musical notes of the Jackson brothers this Christmas? While many artists have their own versions of this classic song, Michael and his brothers' efforts are certainly the grooviest.
4. 8 Days Of Christmas by Destiny's Child

It's always fun to go back and listen to the fun songs of Queen Bey and her then partners Michelle and Kelly. And their take on this old favourite will surely have you dancing in your seat, if not on the floor.
5. What Christmas Means To Me by Stevie Wonder

It's going to be hard to find a person who doesn't love the wonderful music of Stevie Wonder. Stevie sings about how singing carols, decorating the tree and being with his baby is what Christmas is all about to him. And one can certainly relate to this.

Here is something for today's youth to relate to. This song is Sia's powerful take on a holiday original which she released in 2017, and is one of the top Christmas songs.

The style of this song is uniquely different from the rest in this list. It's more like a ballad of doomed romance with George Michael's sexy whispers. In fact, the words "Merry Christmas" were never more sensually uttered.
8. Have Yourself A Merry Little Christmas by Frank Sinatra

Anything Frank Sinatra sings sounds utterly grand and mesmerizing. But, there is something incredibly magical about this Christmas song from the legend.
You don't have to waste a lot of time searching and downloading all these songs. You can just simply install the Flutin app and get your Christmas playlist ready thereby including some of the most iconic Christmas songs of all time.