Ed Sheeran seems to influence today's youth. Songs of Ed Sheeran make youths happy and give them hope. Here's why.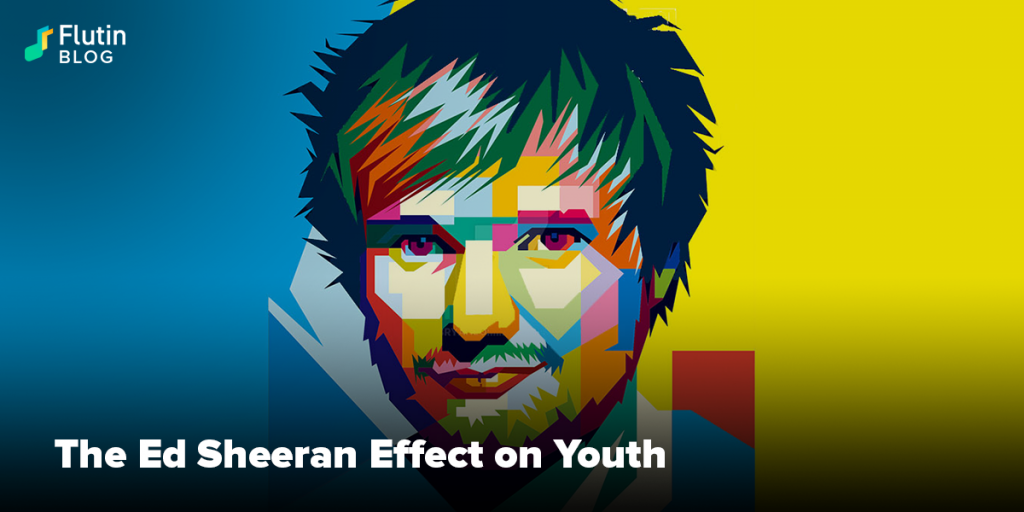 Music is extremely powerful – it has the capability to not only influence our mindset and perceptions but also influence the way we talk and associate with things. It's like a universal language to express love, happiness, sadness, and every emotion that you can think of. However, music has gone through a transformation. These days, artists are bent on producing a catchy, hit track that is played over and over again on the radio and streaming services. But, there's still a silver lining here which makes youths hopeful. And that is through the story of Ed Sheeran.
The story of Ed Sheeran
Songs of Ed Sheeran sell millions of copies and gross high on charts. Today, his romantic songs are played all over the world in weddings and Valentine's Day parties. His song "Thinking Out Loud" remained #1 for two non-consecutive weeks and is the first single ever to remain in the top 40 for a year. But have you ever wondered how he made it this far? Like most of us, Ed Sheeran did not have it easy.

He struggled with bullying, insecurity, shame and other inner battles. He also suffered from a lazy eye that was the result of a surgery that he had to go through as a kid. Also, He was shy and afraid to speak in public.
However, that wasn't the case when it came to music – music was, and still is, his first love. And this love, coupled with pure passion turned him into an award-winning artist, inspiring youths all over the world to dream on and be truly dedicated to making their dreams come true.
Songs of Ed Sheeran are truly songs for youth to be inspired from
Ed Sheeran has been planning his success since he was 13 years of age. In fact, he has a 15 record plan. He wrote and recorded his first 5 track EP as a mere teenager. These songs were "You Need Me, I Don't Need You", "So", "Be Like You", "The City" and "Sunburn".

This makes him the only pop superstar to have planned so far ahead from the very first day. And it inspires wannabe artists all over the world to believe in themselves and their dreams.
Ed Sheeran is known for producing incredibly romantic songs that turn out to be the ideal songs for youth. While youths relate to him through these songs, this is not the primary way that Sheeran influences the next generation. Songs of Ed Sheeran do not come across as dance music at the forefront.

His songs are meaningful, happy and softer in tone. This has given artists like Shawn Mendes and Cody Simpson (and many more to come) a mainstream shot with quieter content.
He continues to inspire and influence the youth through his life story and his work. If you, too, love songs of Ed Sheeran, then you can listen to them anywhere and anytime on the Flutin app.