Milind Gaba is one of the best singers in the industry currently. More popularly known as Music MG, the Bigg Boss OTT made quite the name for himself in the Punjabi music industry in a really short span of time. The talented singer is now conquering Bollywood with some of the best songs of this generation. As you might have guessed already, today we're going to take a look at the best Milind Gaba songs so far.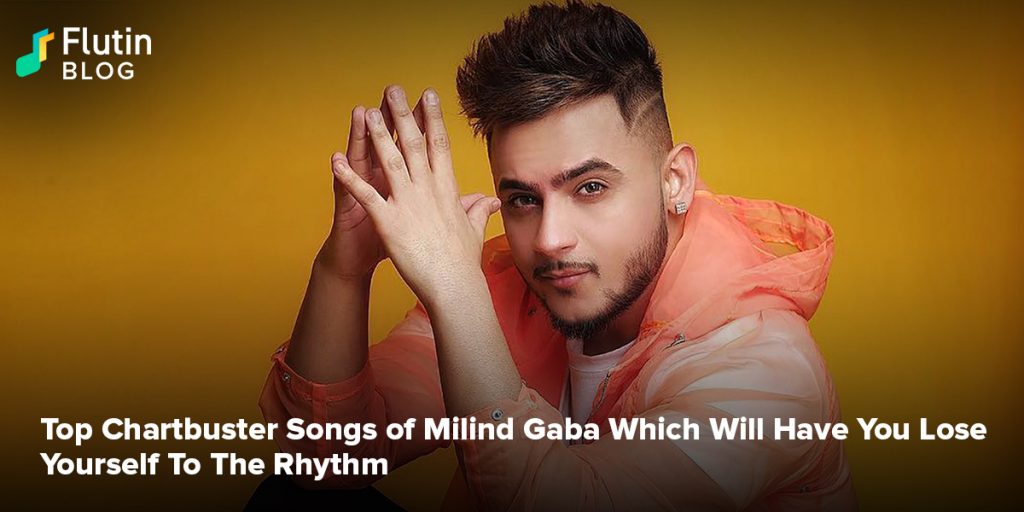 Outstanding singer Milind Gaba is the man of the hour right now. The Bigg Boss OTT contestant has risen up in the music world in a really short span of time. So far, he has given us numerous hits which we just cannot get enough of. Check out these best Milind Gaba songs which will have you move to the rhythm on the dance floor. 

1. Laung Gawacha


The amazingly catchy tunes of this track will definitely pass your vibe check and turn your mood around. Milind Gaba proves his merit as not only a phenomenal vocalist but also India's new young heartthrob.

2. She Don't Know


'She Don't Know' is the perfect song to add to your party playlist. The video depicts a cute story of a famous guy and how he falls for his fangirl.

3. Daaru Party


Speaking of party songs, we cannot miss the peppiest track Milind Daba has released so far – 'Daaru Party'. The catchy vibe coupled with infectious beats are truly treats for the ears.

4. Peele Peele


When it comes to party tracks, trust Milind Gaba to never go wrong. This groovy song has a video that shows Milind partying it up in beautiful locations around Rajasthan.

5. Kalesh Song


What happens when a young superstar joins hands with an iconic legend? The result is the Kalesh Song. Milind and Mika Singh absolutely blow our minds with this one.

6. Teri Yaari


Milind is not just known for delivering party anthems. Whenever you miss your friends, turn on this track to be hit by further nostalgia. Even the music video shows two friends just having a blast together. It's no wonder that this song deserves to be one of the best friendship anthems of all time.

7. Main Tera Ho Gaya


If Milind Gaba knows how to move you to the dance floor, he also knows how to make you feel giddy in love. This track is a cute romantic melody that will remind you what it's like to be in love.

8. Nazar Lag Jayegi


'Nazar Lag Jayegi' is the first ever international collaboration entered into by the singer. Opening with a fiery rap, this romantic track is something you must have on your playlist.
Milind Gaba is surely the next big thing in the Indian music world. His musical talents are incredibly significant in his videos. Tune in to the Flutin app to listen to the best Milind Gaba songs.