The auspicious nine-day festival of Navratri is finally upon us. Amidst a tough last year, things are finally starting to look up. Amidst rising vaccinations and decreasing cases, Navratri presents the perfect opportunity to finally rejoice with friends and family by taking necessary safety precautions. However, the celebrations would be incomplete without some Garba songs. Garba dandiya songs not only set the tone of the festival but also bring people closer together in their celebrations. Let's take a look at the best Navratri songs to groove to this year.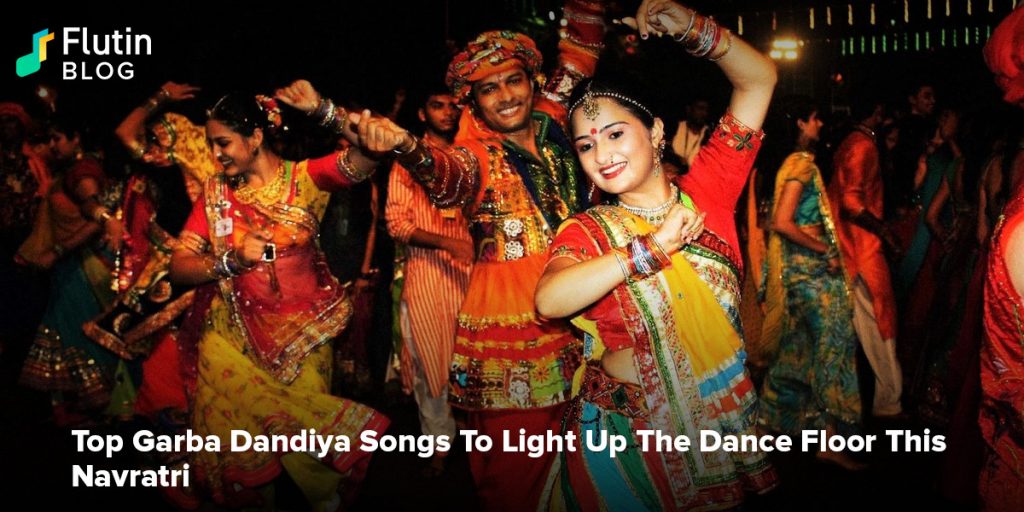 With Navratri finally, here, it is time to update your playlist of Garba songs. As you well know, Indian festivities cannot be imagined without music. Over the years, Bollywood has given us numerous Garba dandiya songs to make our Navratri special and memorable. Are you too busy planning your outfits for these 9 days? Don't worry, we have got you covered. Here are the top Navratri songs to add to your Garba playlist.

1. Dholi Taro Dhol Baaje


When speaking of dandiya songs, you cannot miss out on the classics. This energetic track from Sanjay Leela Bhansali's Hum Dil De Chuke Sanam is a must for your Navratri playlist. The beats of the dhol will truly move everyone to bust some Garba moves.

2. Nagada Sang Dhol


If you want a song that people wouldn't be able to resist themselves from dancing to, it's this masterpiece from Goliyon Ki Ras Leela Ram-Leela. You can always learn a move or two from the gracious Deepika Padukone and lead the way on the dance floor.

3. Shubhaarambh


The track 'Shubhaarambh' was made for Garba – it couldn't get any more perfect than this. Featuring Rajkumar Rao and Amrita Puri, the Gujarati vibes and beats of the song are too powerful to resist.

4. Udi Udi Jai


In many ways, 'Udi Udi Jai, from the movie Raees, is a sweet song and a must-play during these happy times. From SRK's cool charisma to Sukhwinder Singh's honey-like vocals, the track is a fantastic party mood setter.

5. Sanedo


Some songs are just difficult to not like – and 'Sanedo' is definitely one of them. If you are a huge Garba lover, then you must add this number to your playlist.

6. Dholida


'Dholida' from the movie Loveyatri is that song that brings a breath of fresh air amidst your playlist. We will even dare to say that this is one of the most festive songs ever created by Bollywood.

7. Chogada


We end the list with another peppy number from the movie Loveyatri. The Gujarati vibe and groovy beats of the song became an instant hit and a must-play during festivities.
Now that you know which songs to add to your playlist, it's time to finally create it. Forget searching for songs and downloading them. Just head to the Flutin app and create your online Navratri playlist within a few minutes.