If nobody has told you yet, allow us to break it to you that two of the most popular Indian singers Sukhbir Singh and Badshah are going to appear on the next episode of The Kapil Sharma Show this Saturday at 9:30 PM. From funny questions by Kapil Sharma about Sukhbir's iconic black sunglasses and Badshah's cool shoes to equally funny comebacks by the guests, the show has it all for the viewers to rejoice.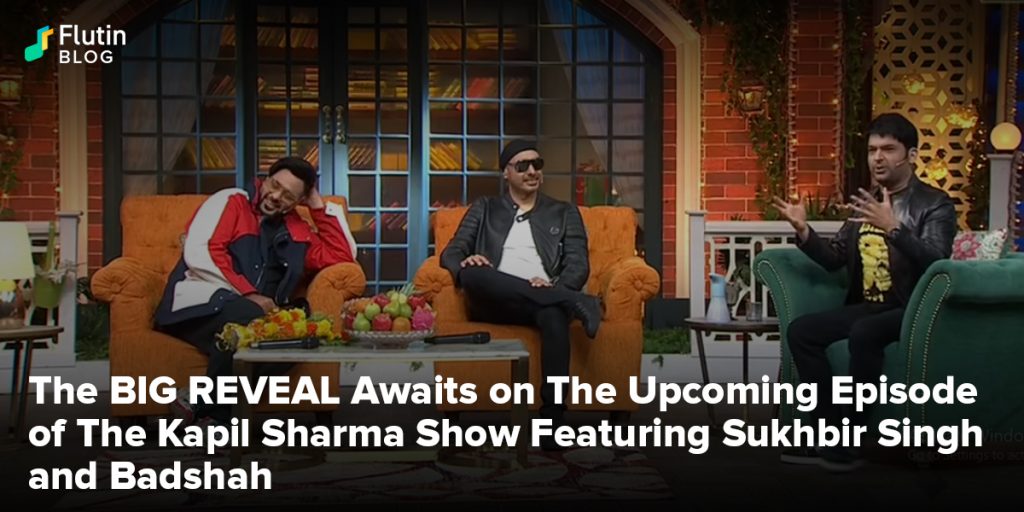 But that is not all because you will also get to witness some incredible performances by the guests who are sensations in the realm of Indian music. And witnessing the two of them perform together is going to be a truly wholesome experience which is definitely going to ease you off of all the fatigue of the week. There is just no better therapy than laughter. If you have watched the trailer, you must agree that the excitement is really hard to contain.
Anticipated Highlights & The Big Reveal


In addition to the countless hilarious punches that are a default element in The Kapil Sharma Show, look forward to savouring some groovy musical performances by the episode guests Sukhbir Singh and Badshah. With this deadly combination of music and humour, this episode is truly going to be a double treat for both music enthusiasts as well as those who want to witness these musical masters being all quirky and funny.

If you are still not tempted enough to ditch your Saturday evening plans and make yourself comfortable in front of your TV set, a huge surprise awaits you. Apparently, Sukhbir Singh is expected to perform his upcoming song on the show. That is certainly tempting enough for everyone who is not over the 'Ishq Tera Tadpave' fever yet, isn't it? 
Don't Miss Out!

We are excited about the fun we are going to relish this Saturday evening on The Kapil Sharma Show. And you, too, have every good reason to look forward to enjoying this exclusive dose of entertainment. So, brace yourself for a laugh riot coupled with great music on the upcoming episode of Kapil Sharma Show which airs this Saturday at 9:30 PM on Sony TV.