Glamorous Bollywood actresses Priyanka Chopra Jonas, Alia Bhatt and Katrina Kaif are three of the most talented and deserving performers of this generation. They slip into any role like a glove and never fail to astound us with their acting skills in diverse genres of movies. When you really think about it, these women have also given us some of the best songs of our times that would forever remain as classics. Let's take a look at the most iconic songs of the leading ladies of 21st century Indian cinema.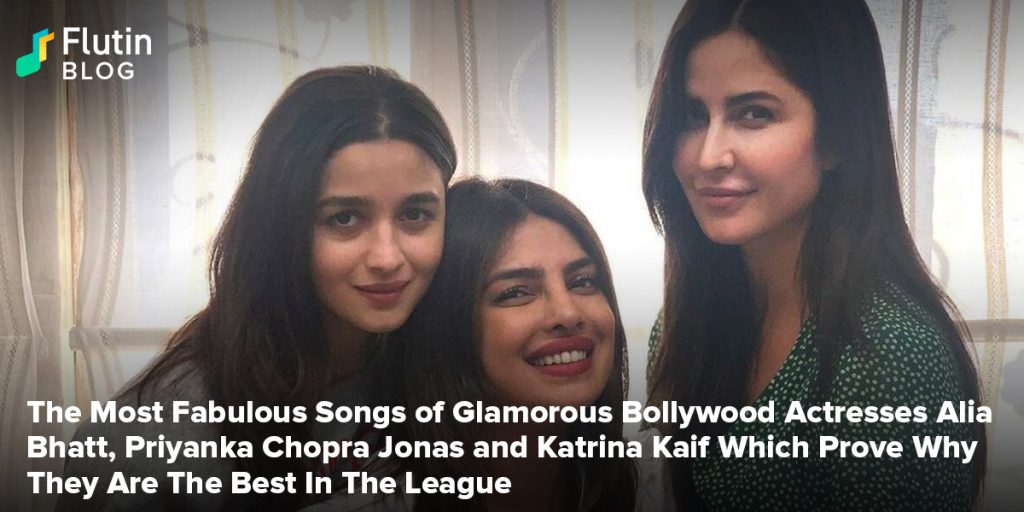 Glamorous Bollywood actresses Priyanka Chopra Jonas, Alia Bhatt and Katrina Kaif are all set to take women empowerment to another level as the three reigning ladies join forces for their upcoming movie Jee Le Zaraa. The movie is an all-female starrer film about a group of friends road tripping. It will reportedly be directed by Farhan Akhtar. The movie also marks Priyanka's return to Indian cinema after two years. While fans are now counting days for the movie to be made and released, let's check out the most iconic songs of the three female powerhouses to make the wait more exciting. 

1. Tu Jaane Na


'Tu Jaane Na' from the movie Ajab Prem Ki Ghazab Kahani is the perfect romantic number that mesmerizes your heart with deeply meaningful lyrics. Atif Aslam's heavenly vocals coupled with Katrina's stunning visuals make us lose ourselves in the song.

2. Kuch Khaas


Despite the controversial debates around the movie, Fashion undoubtedly features one of Priyanka Chopra Jonas' best performances of her career. The articulate lyrics were done justice by the dreamy vocals of Mohit Chauhan and Neha Bhasin while Priyanka successfully managed to raise the emotions with her stupendous acting.

3. Ikk Kudi


'Ikk Kudi' became the love anthem of the year upon the release of the movie Udta Punjab. While singer Diljit Dosanjh did a commendable job in voicing the pure emotions of love and attraction, Alia's moving portrayal of a girl trying to break free from drug addiction makes the song hit us on a whole different note.

4. Exotic (ft. Pitbull)


If you thought that Priyanka Chopra Jonas could only produce hits in our country, you need to think again. Collaboration with Mr Worldwide himself, Exotic peaked at #12 on the Billboard Hot Dance Club Songs chart.

5. Kamli

The song 'Kamli' from the movie Dhoom 3 is where Katrina killed us all with her fire moves and grooves. Moving smoothly and unbelievably whilst taking off layers of clothing, Katrina truly showed us a glimpse of what she is capable of as an actress and performer.

6. Kar Gayi Chull


'Kar Gayi Chull'' is undoubtedly one of the greatest party anthems of our generation. Be it the infectious electro beats or Alia's trendy dance steps, this track remains a favourite at clubs and party places.

7. Pashmina


'Pashmina' from the movie Fitoor is yet another song where Katrina reveals another side of herself as a talented performer. Moving ever so graciously in contemporary ballet steps, Katrina looks like the dream girl that arrives to soothe you after a terrible nightmare.
Priyanka Chopra Jonas, Alia Bhatt and Katrina Kaif are indisputably three of the most versatile and hard-working actresses of our time. Their bond is visible in their courage of undertaking an all-female multi-starrer movie in a male-dominated industry. These women are our rays of hope and change for a better world. Show your support for these brilliant personas by listening to their tracks on the Flutin app.